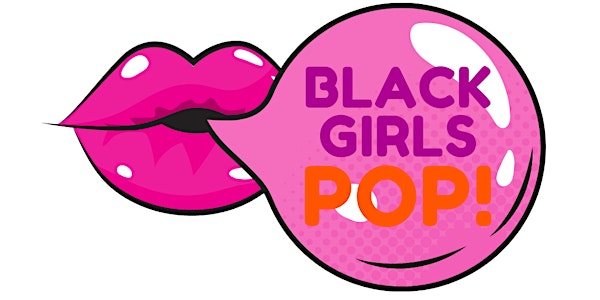 Black Girls Pop!™ Expo | DEMO Edition
Black Girls POP!™ DEMO Edition Expo | Sunday, June 13, 2021 | Embassy Suites by Hilton Charlotte
About this event
What's Poppin'⁉️ We're back for our 2nd event this June! 🎉🥳
This event's theme is 𝑫𝑬𝑴𝑶 𝓔𝓭𝓲𝓽𝓲𝓸𝓷! This time, spend your Sunday afternoon enjoying good vibe tunes curtesy of DJ DADDY D from Power98, while 🛍shopping🛍 with BGP!™ and a variety of our 🔥💣𝒆𝒙𝒄𝒍𝒖𝒔𝒊𝒗𝒆 𝒗𝒆𝒏𝒅𝒐𝒓𝒔💣🔥!
This isn't just your same old, run of the mill pop-up shop, this is a ✨𝙬𝙝𝙤𝙡𝙚 𝕖𝕩𝕡𝕖𝕣𝕚𝕖𝕟𝕔𝕖✨! We found out what kinds of vendors YOU wanted to shop with, & let us tell you, we got you 🄲 🄾 🅅 🄴 🅁 🄴 🄳!
From hair stylists 💇🏽‍♀️, to private chefs 👩🏽‍🍳, massage therapists👐🏽 , lash techs 🧏🏽‍♀️ estheticians, artists 🎨 and more--BGP!™Demo Edition Expo is going to have something for 𝘦𝘷𝘦𝘳𝘺𝘣𝘰𝘥𝘺!
BGP!™ Vendors who have been hand selected to be a part of the BGP!™ Expo will be doing 😮𝕝𝕚𝕧𝕖 𝕕𝕖𝕞𝕠𝕟𝕤𝕥𝕣𝕒𝕥𝕚𝕠𝕟𝕤😮 with their products and/or services during the event!
✳︎✳︎✳︎✳︎✳︎✳︎✳︎✳︎✳︎✳︎✳︎✳︎✳︎✳︎✳︎✳︎✳︎✳︎✳︎✳︎✳︎✳︎✳︎✳︎✳︎✳︎✳︎✳︎✳︎✳︎✳︎✳︎✳︎✳︎✳︎✳︎✳︎✳︎✳︎✳︎
We even set up a block of rooms for our out of towners coming to attend the event! Use the link below to reserve a room at a preferred BGP!™ rate!
☞ BGP!™ Hotel Booking Site
We told you we got you covered! 😉💋💋💋
✳︎✳︎✳︎✳︎✳︎✳︎✳︎✳︎✳︎✳︎✳︎✳︎✳︎✳︎✳︎✳︎✳︎✳︎✳︎✳︎✳︎✳︎✳︎✳︎✳︎✳︎✳︎✳︎✳︎✳︎✳︎✳︎✳︎✳︎✳︎✳︎✳︎✳︎✳︎✳︎
Check in on our Facebook Event Page when you arrive and use our event hashtags in your picture captions on Instagram!
#BGP2021 | #BLACKGIRLSPOP | #BGPSELFCARE | #SELFCARE | #CHARLOTTEPOPUP | #CLTBLACKOWNED
✳︎✳︎✳︎✳︎✳︎✳︎✳︎✳︎✳︎✳︎✳︎✳︎✳︎✳︎✳︎✳︎✳︎✳︎✳︎✳︎✳︎✳︎✳︎✳︎✳︎✳︎✳︎✳︎✳︎✳︎✳︎✳︎✳︎✳︎✳︎✳︎✳︎✳︎✳︎✳︎
Contactless payments are strongly encouraged!!(Cashapp/PayPal/Venmo/Zelle/Apple Pay/Google Pay etc.)
**FACE MASKS OR SHEILDS MUST BE WORN AT ALL TIMES INSIDE EVENT SPACE SOCIAL DISTANCING WILL BE ENFORCED.
ALL ATTENDEES SUBJECT TO TEMPERATURE CHECKS.
IF YOUR TEMPERATURE READS 100.3 DEGREES FAHRENHEIT OR HIGER, YOU WILL NOT BE PERMITTED INSIDE THE EVENT**
Would you like to be a BGP!™ Vendor in this event? BGP is still accepting Vendor Applications! Visit our Vendor Registration Website to Apply!