Description
Do you want to explore coding fundamentals and engage in exciting tech-related activities with your Tech Diva? Join Black Girls CODE for a parent-daughter workshop!
During this workshop, participants and their parents will explore coding fundamentals combining circuits, and Makey Makeys or littleBits as we introduce The Internet of Things (IoT): a network of physical objects and devices that can be controlled with a series of sensors, electronics, and software used to control objects in the physical world.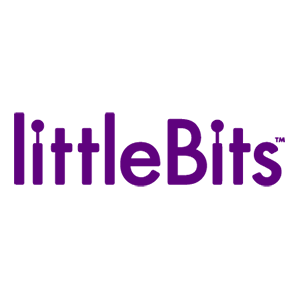 Our Tech Divas and their parents will learn a little bit about circuits and get to jump into the making and designing together as a team in this introductory IoT class. The workshop is designed to encourage student (and parent!)-driven learning, as participants think analytically, design, play, and code in real-time.
All BGC workshops are geared towards introducing participants to the technological universe and encouraging them to pursue careers as tech creators and entrepreneurs.
This class is designed for girls ages 7-13 and adults of all ages. No prior computing experience is necessary.
Check-in begins at 9:00 AM. The event starts promptly at 10:00 AM. Participants do not need to bring their laptops. Both lunch and light snacks will be provided.
---
REGISTRATION INFORMATION: Tickets need to be purchased for both the parent and student. Parents or guardians must attend the event with their Tech Diva.
PLEASE LIST PARENT/ADULT NAME AS "TICKET BUYER"

PLEASE LIST GIRL'S NAME AS "EVENT ATTENDEE"

ONCE REGISTERED, PLEASE PRINT, SIGN AND BRING THE FOLLOWING FORMS TO THE EVENT:
General Release of Liability form
Photograph & Video Release Form

Scholarships: Scholarships are provided on a limited basis. Please click HERE to apply.
Refund Policy: Full refunds will only be provided 10 days PRIOR to the scheduled event date and require a written request to lenard@blackgirlscode.org. Refunds take a minimum of 3 weeks to process. No refunds will be allowed within 10 days of the event.
Questions or concerns? Contact LeNard Pitts, Program Manager (lenard@blackgirlscode.org)
---
Interested in volunteering for this event? Fill out a volunteer form. To see volunteer current opportunities and sign up visit our I volunteer page.
ABOUT Black Girls CODE:
Imagine. Build. Create.
Interested in volunteering at future BGC events, complete our Volunteer Registration Form.
Interested in attending future BGC events, check out our Upcoming Programs.
Thank you to our venue host