Description
BlackGirlsCODE is excited to host an exciting mobile app development workshop using MIT App Inventor.
This workshop will focus on mobile app development with MIT AppInventor! AppInventor is a fun and simple tool that allows our tech divas to create their own mobile apps using drag-and-drop programming blocks that are similar to a puzzle to make the user interface and program. It's that easy. You can learn how to write music apps, apps that tell your fortune, and more. Never wonder again if there's an app for "that" because you'll be able to create your own!
This class is designed for girls ages 10-17. No prior computing experience is necessary.
Registration begins at 9:15AM. The event starts promptly at 10:00AM. Participants don't need to bring their laptops and both lunch and light snacks will be provided.
---
IMPORTANT: Once you register for this event please complete the online student profile forms and emergency contact forms which can be found at this link on our website: http://www.blackgirlscode.com/parents.html. Please bring signed copies of these forms to the event.
Interested in a scholarship? Apply here! Scholarships are limited and are awarded on a first come, first serve basis
Want to Volunteer? We're looking for technical and non-technical volunteers for this event. Sign up HERE!
---
Special thanks to our venue and chapter sponsor, AT&T!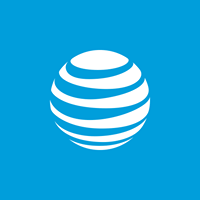 Imagine. Build. Create.
Interested in volunteering at future BGC events, complete our Volunteer Registration Form.
Interested in attending future BGC events, check out our Upcoming Programs.
Refund Policy:
Any refund requires a written request at least 24 hours prior to the event date. Full refunds will only be provided if request is received 7 days prior to the scheduled event date. Any request submitted within 7 days will not qualify for a cash refund, however students will be given credit for fees paid to attend a future session. After 24 hours prior to the event date, no refund requests will be granted.