Description
During this workshop, participants and their parents will explore coding fundamentals combining circuits, and Makey Makeys or littleBits as we introduce The Internet of Things (IoT): a network of physical objects and devices that can be controlled with a series of sensors, electronics, and software used to control objects in the physical world.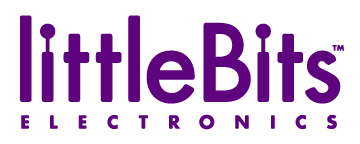 Our Tech Divas and their parents will learn a little bit about circuits and get to jump into the making and designing together as a team in this introductory IoT class for girls ages 6-13. The workshop is designed to encourage student (and parent!)-driven learning, as participants think analytically, design, play, and code in real-time.
All BGC workshops are geared towards introducing participants to the technological universe and encouraging them to pursue careers as tech creators and entrepreneurs.
This class is designed for girls ages 6-13 and parents of all ages. No prior computing experience is necessary.
Check-in begins at 9:00 AM.
The event starts promptly at 10:00 AM. Participants do not need to bring their laptops.
Registration:
IMPORTANT: Once you register for this event please complete the online student profile forms and emergency contact forms which can be found at this link on our website: http://www.blackgirlscode.com/parents.html. Please bring signed copies of these forms to the event.
Refund Policy: Full refund will be provided upon written request to caitlin@blackgirslcode.org received 10 days prior to the scheduled event date. After 10 days no refunds will be allowed.
Scholarships:
Limited scholarships are available by applying HERE.
Volunteer: Want to help out? We are in need of VOLUNTEERS! Signup for a specific role & time
https://blackgirlscode.ivolunteer.com/bgcrdu_laparentdaughter
Make sure you have filled out a Volunteer Registration Form.
Imagine. Build. Create.
Interested in volunteering at future BGC events, complete our Volunteer Registration Form.
Interested in attending future BGC events, check out our Upcoming Programs.
Questions?
Contact: Charles M. Anderson, West Coast Program Coordinator
charles@blackgirlscode.org
Many thanks to our venue sponsor: Pivotal