Description



The Detroit Chapter of Black Girls Code invites you to join us for a Maker Space Enrichment Event where Tech Divas will visit the Detroit Public Library HYPE MakerLab.
During this enrichment, Tech Divas will be introduced to the MakerLab followed by a broadcasting activity featuring 791.4 HYPE Radio. HYPE Radio is a podcasting/recording studio that housed at Detroit Public Library (DPL).
HYPE is located on the first floor at the Woodward Ave entrance. If driving, you'll need to enter on the Cass Ave side of the building being that parking/standing is prohibited on Woodward due to the QLine.

IMPORTANT: This workshop is designed for girls 13-17, who have attended previous Black Girls CODE workshops. We also encourage girls to wear a BGC T-shirts if owned.

This event is free of charge. Space is limited so sign up soon to secure your spot!
Many thanks to 791.4 HYPE Radio for being our host!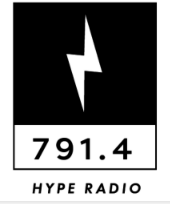 About Black Girls CODE:
Black Girls CODE mission: To introduce programming and technology to a new generation of coders, coders who will become builders of technological innovation and of their own futures.
Imagine. Build. Create.
Interested in attending future BGC events, check out our Upcoming Programs.