Location
19th Century Club
178 Forest Ave
Oak Park, IL 60301
Description
You are cordially invited to the #BlackGirlPassion Chicago Experience. #BlackGirlPassion was created by Book Euphoria to empower black women – and ALL women – to become the best version of themselves and embrace what ignites their hunger to succeed.

Our Book Euphoria mission is to be encouraging, be original, dare to inspire, and rock our #BlackGirlPassion!
#PassionOverload
#We'reJustThatDope
Check out our event trailer on YouTube: https://youtu.be/Di9obvFC7os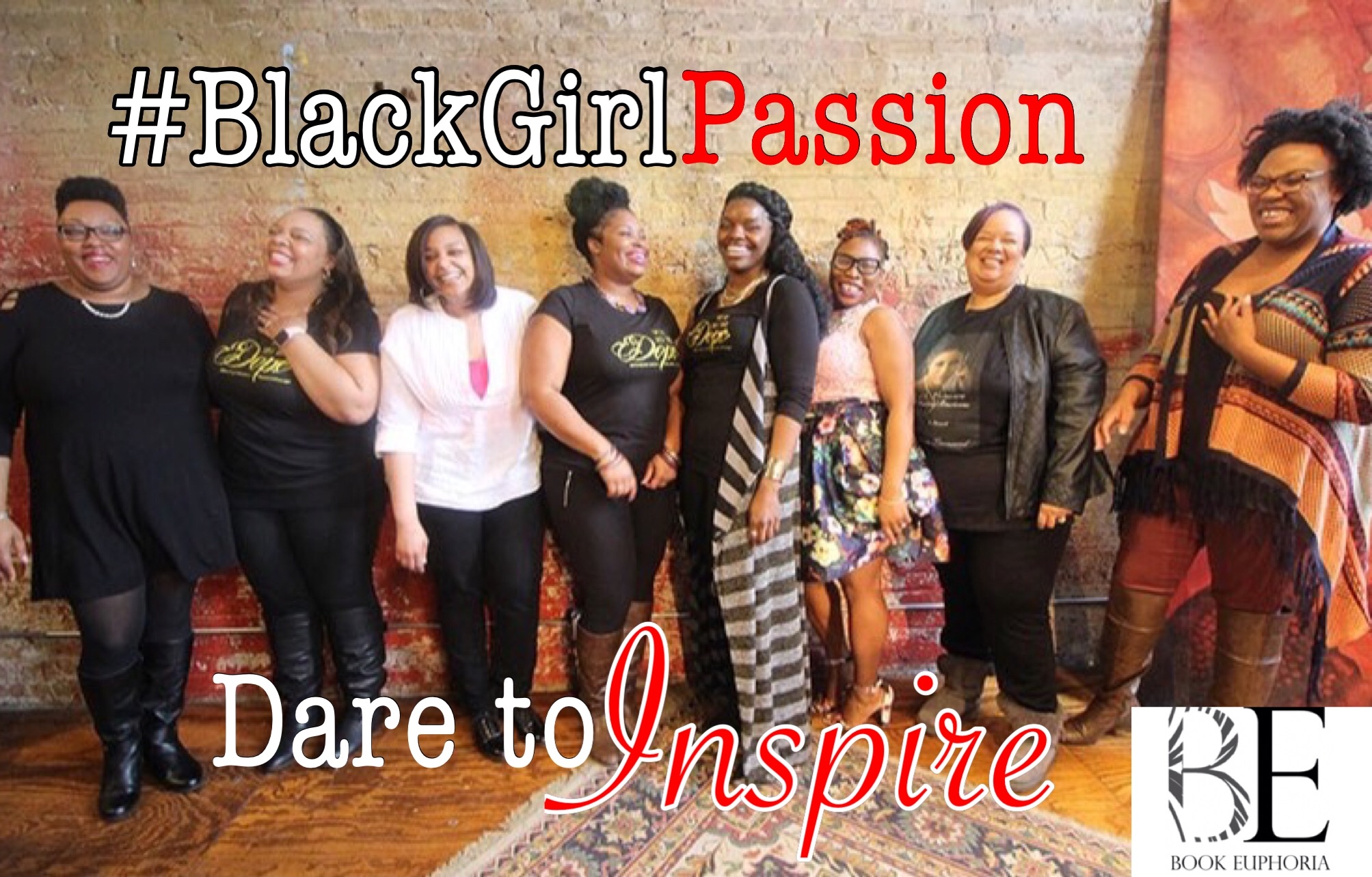 EMPOWERMENT & BOOK/VENDOR EXPO
Join us for a day filled with music, poetry, dancing, guest speakers, empowerment discussion & more. There will also be prizes raffled off throughout the day.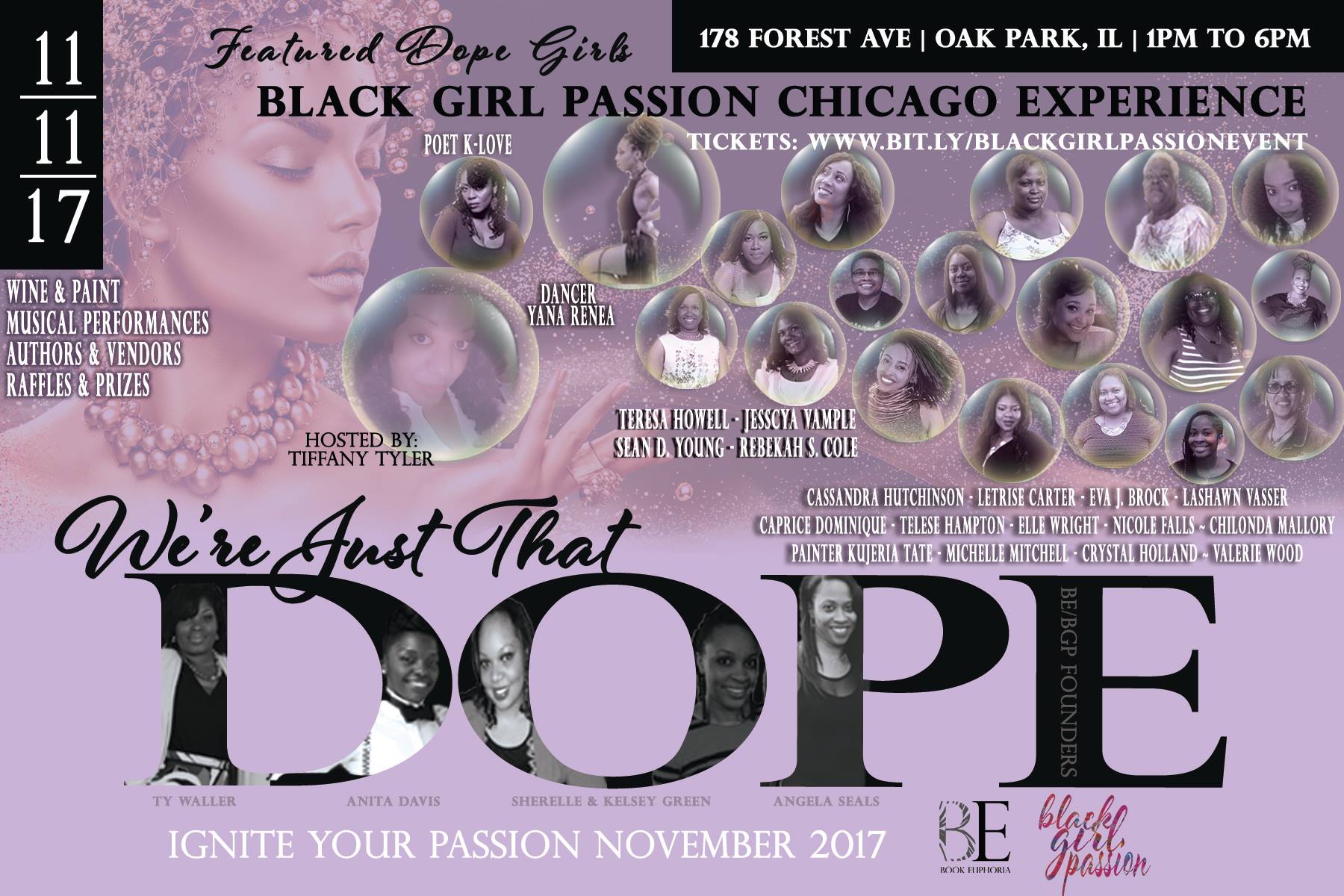 Hosted By: Tiffany Tyler of Reading in Black and White
Presented By: Book Euphoria
Videography: Kelsey Green
Paint and Sip By: Kujeria Tate

Special Performances By:
Poet K-Love
Dancer Yana Renea
There will be a variety of authors and small business owners selling their products or services. Authors and Vendors include:
Angela Seals
Anita Davis
Caprice Dominique Natural Stylist
Chilonda Mallory of A Beautiful Mess T-Shirts
Crystal Holland Tee Designs
EJ Brock
Elle Wright
Fooky Roo Roo Delights
J.B. Vample
Jamita Smith of Paparazzi Accessories
Letrise Carter
Michelle Mitchell
Naturally Val Beauty Products
Nicole Falls
Rayandria Jiles
Rebekah S. Cole
Sean D. Young
Sherelle Green
Telese Hampton of Me and My Girls Clothing
Ty Young
While you're attending our event, we encourage you to talk to our vendors and special guests about a range of topics including, but not limited to:
Starting a Business/Organization
Natural Care vs. Store Brought Hair
Graphic Design
Film Editing
Publishing Industry
Jewelry Design
Vision Board Creation
Event Planning
Money Matters
Authors and vendors who are interested in participating, please email us at BookEuphoria15@gmail.com. There may still be room for you or a way for us to work together!
#BLACKGIRLPASSION TEE
Plus! Reserve a VIP #BlackGirlPassion pass for the opportunity to participate in a sip and paint and to make your own passion fragrance! Want to look the part? Make sure you get your official #BlackGirlPassion tee before the event!

#BLACKGIRLPASSION SCHOLARSHIP
Do you know a passionate young woman between the ages of 13-18 who is destined for greatness? Part of the proceeds from this event will be presented as a scholarship to a passionate middle school or high school female student. Please email us at BookEuphoria15@gmail.com for the #BlackGirlPassion scholarship application.
To learn more about the meaning behind #BlackGirlPassion, please visit: https://youtu.be/2GFfHNU1LuU
Interested in being a sponsor? Contact us!
*This description is ever-evolving. More details will be added.*