Black Girl Magic Performance & Conversation Hosted by Jamila Woods, featuri...
Description
Hailed as "one of the most diverse and important poetry anthologies of the last 25 years," The BreakBeat Poets: Black Girl Magic anthology highlights some of the most exciting Black women writing today. This afternoon of poetry, music, movement and visual art will feature multigenre collaborative performances inspired by poems from the book.The performances will be accompanied by a conversation on storytelling and process with anthology contributors and Chicago-based artists moderated by co-editor Jamila Woods.
Jamila Woods (Moderator, Anthology Co-editor)
Jamila Woods is a poet and singer/songwriter from Chicago, Illinois. She graduated from Brown University with a BA in Africana studies and Performance studies. She is the Associate Artistic Director of Young Chicago Authors. Her debut album HEAVN was rereleased in 2017 to critical acclaim.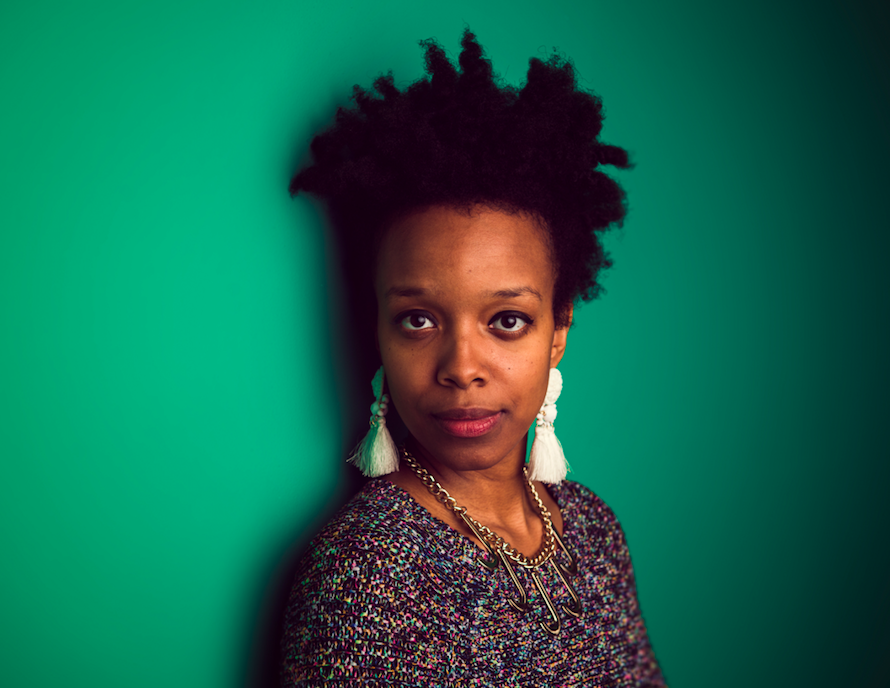 Eve Ewing (Anthology Contributor)
Eve L. Ewing is a Chicago-born poet, essayist, and sociologist. She is the author of Electric Arches (Haymarket Books, 2017) and Ghosts in the Schoolyard: Racism and School Closings on Chicago's South Side (University of Chicago Press, 2018). Her work has appeared in the New York Times, the New Yorker, Atlantic, the Washington Post, and many other venues.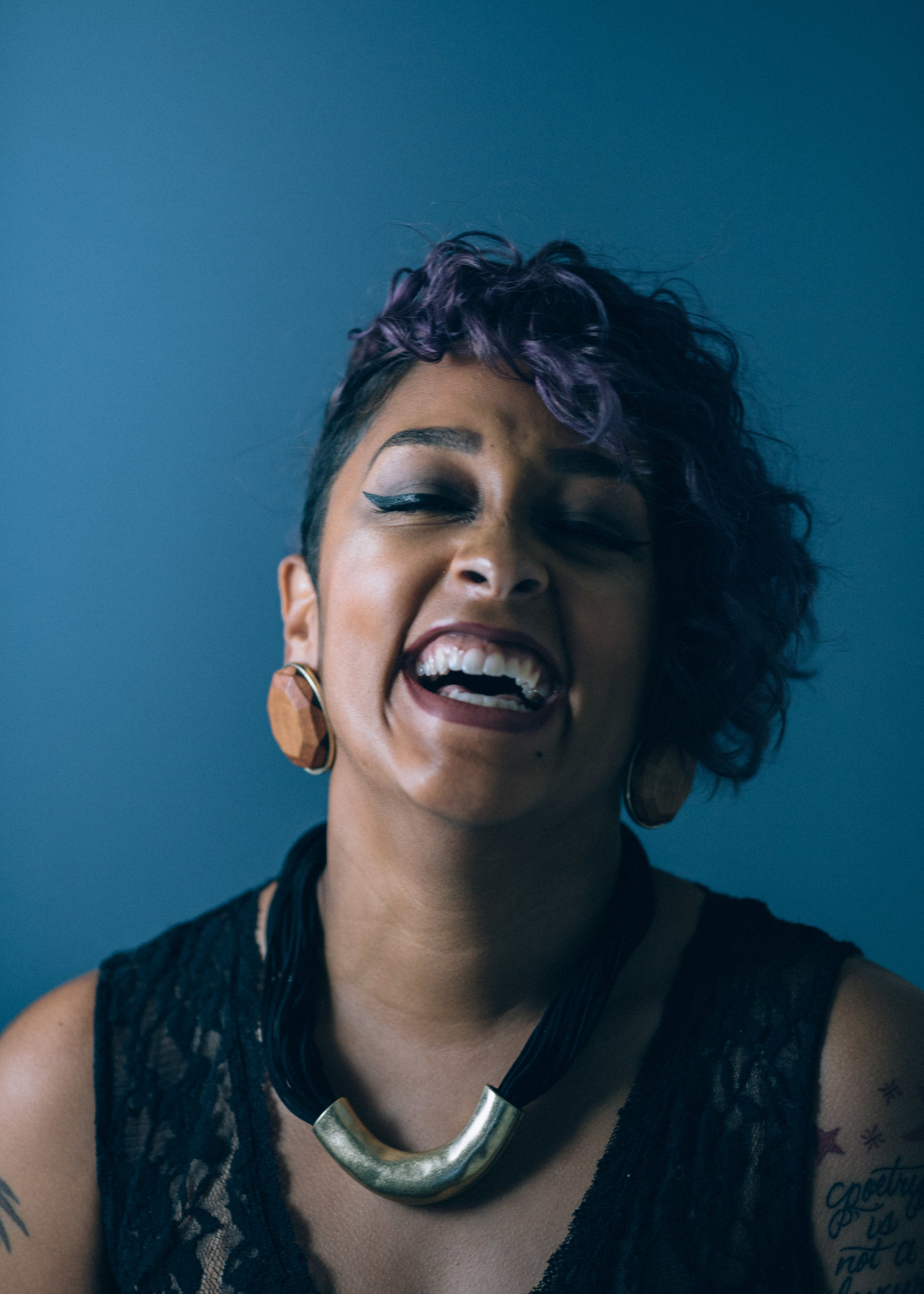 Britteney Black Rose Kapri (Anthology Contributor)
Britteney Black Rose Kapri is a teaching artist, writer, performance poet, and playwright based out of Chicago. Currently she is an alumna turned teaching artist fellow at Young Chicago Authors. She is a staff member and writer for Black Nerd Problems as well as the Pink Door Women's Writing Retreat. She has been published in Poetry, Vinyl Poetry and Prose, Day One, Seven Scribes, and Kinfolks Quarterly. She is a 2015 Rona Jaffe Writers Award Recipient. Her forthcoming book Black Queer Hoe is set to be released in the fall of 2018.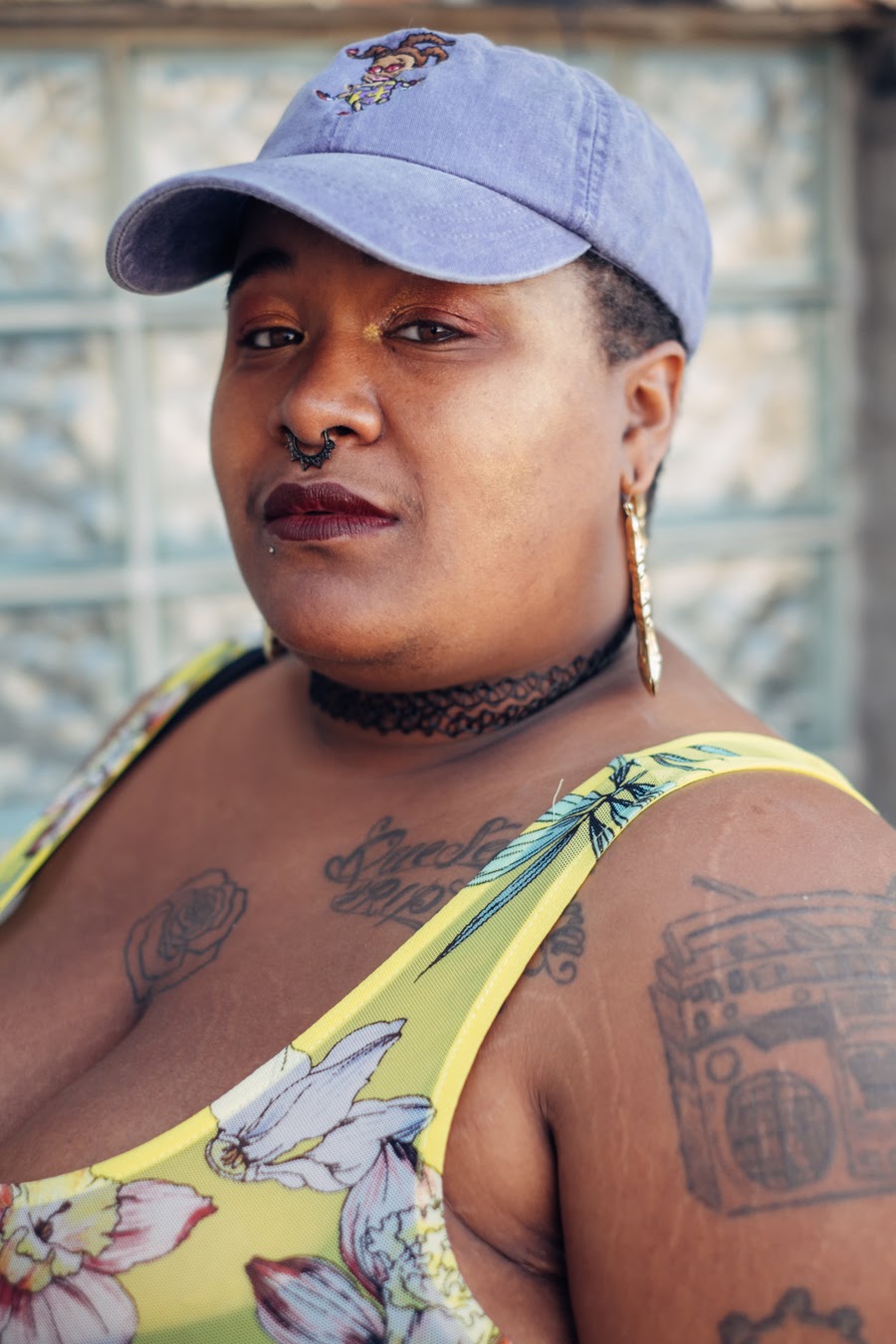 Xandria Phillips (Anthology Contributor)
Xandria Phillips is a poet and Cave Canem fellow based in Chicago. Her chapbook Reasons For Smoking won the 2016 Seattle Review chapbook contest judged by Claudia Rankine. Find her work at The Offing, The Journal, Nashville Review, Ninth Letter Online, Scalawag, and elsewhere. For more, visit xandriaphillips.com.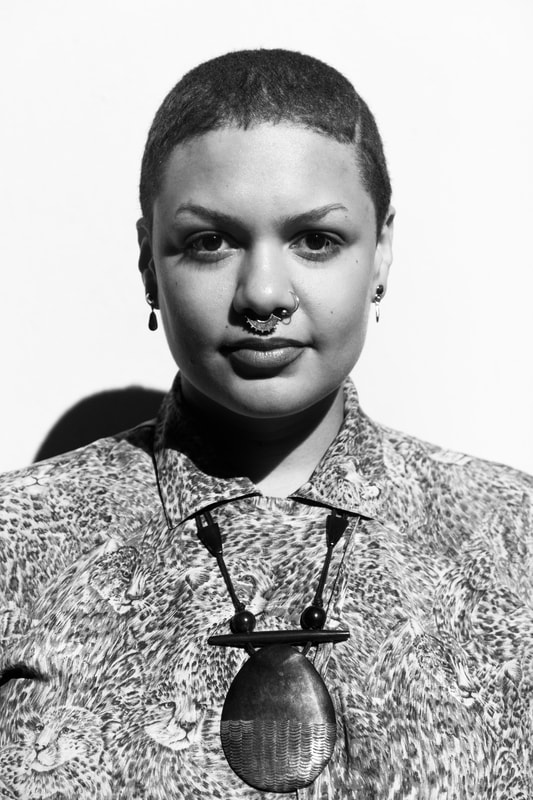 Rachel "Raych" Jackson (Anthology Contributor)
Rachel "Raych" Jackson is a Chicago native who currently teaches fourth grade in the Chicago public school system. In addition to an educator, Rachel is also a poet and playwright. She is the 2017 National Underground Poetry Individual Competition (NUPIC) Champion. Rachel is working on her first book and proudly loves every episode of Bob's Burgers.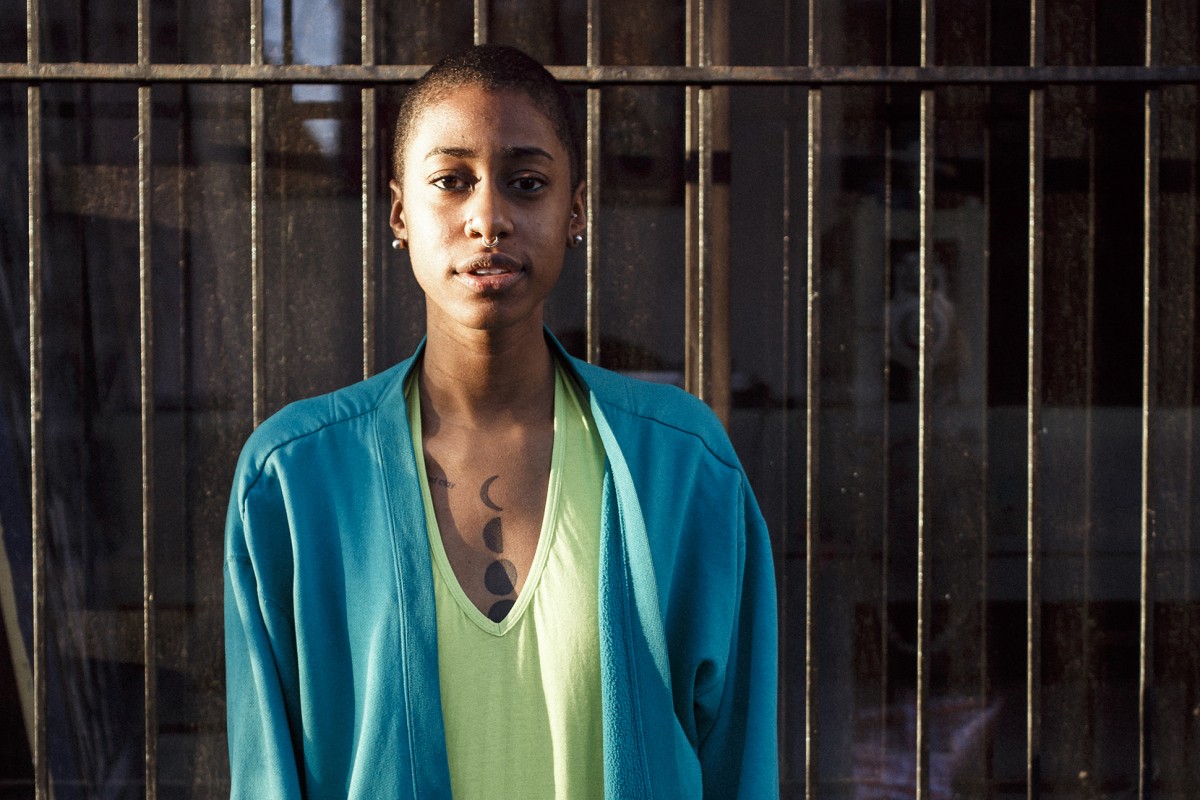 E'mon Lauren Black (Anthology Contributor)
E'mon Lauren Black is from the South Side of Chicago. She is a Scorpio enthusiast and a firm believer in Dorothy Dandridge reincarnation. E'mon uses poetry and playwriting to explore a philosophy of hood womanism. She was named Chicago's first Youth Poet Laureate. A former Kuumba Lynx Performance Ensemble slam team member and Louder Than A Bomb champion, E'mon has performed in many venues, including the Brave New Voices International Youth Poetry Festival and the Chicago Hip Hop Theatre Fest. She was a 2016 finalist for the Gwendolyn Brooks Open Mic Award. E'mon has been published in The BreakBeat Poets: New American Poetry in the Age of Hip-Hop, The Down Dirty Word, and elsewhere. She has been featured in Chicago Magazine, the Chicago Tribune, and on WGN Radio. She is a member of Young Chicago Authors Teaching Artist Corps. Her first chapbook, COMMANDO, was published by Haymarket Books in the fall of 2017.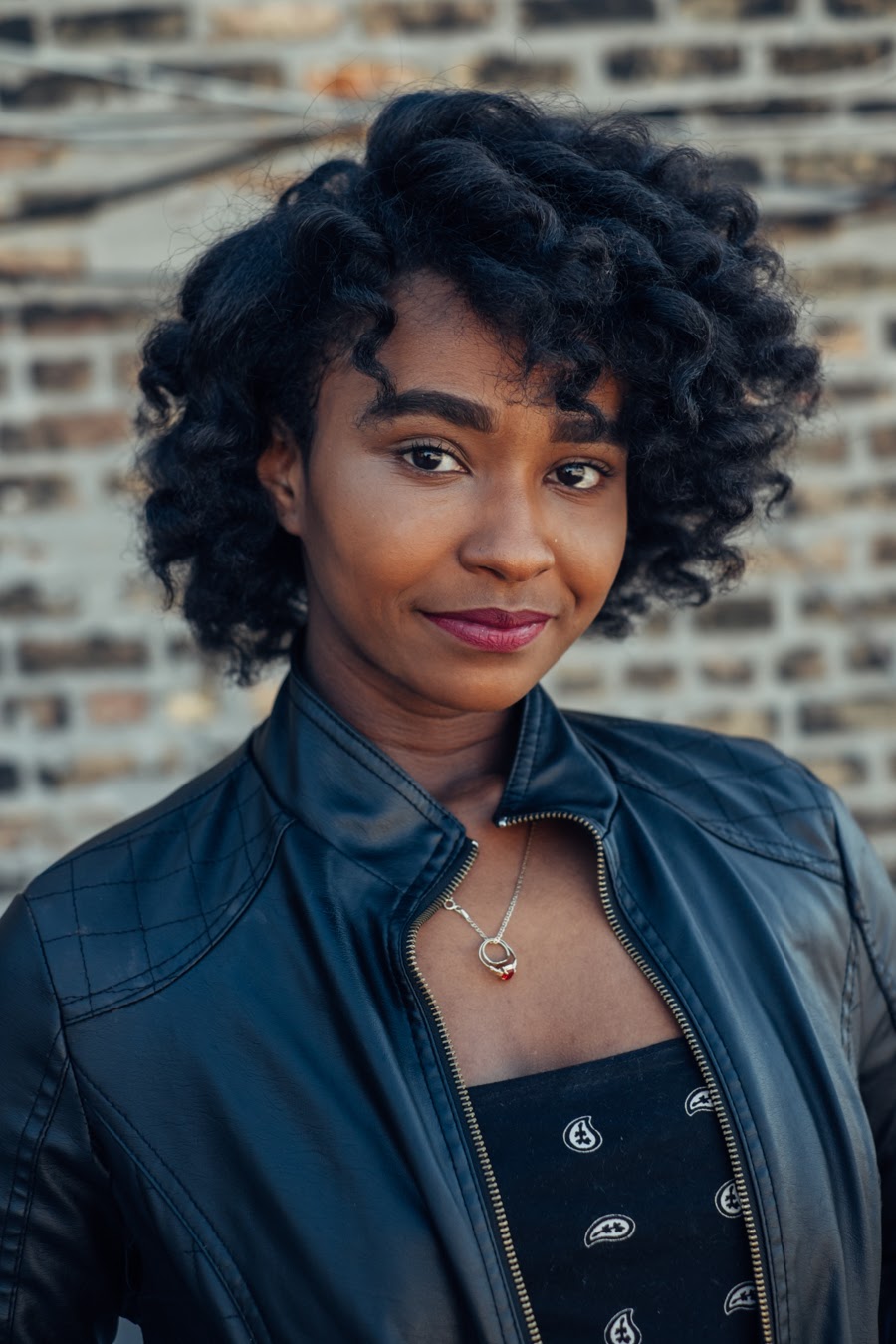 Jasmin Williams (Responding with Dance)
Jasmin Williams is a multi-lingual native Chicagoan who has had the pleasure of living, working and training with various companies, programs and Grammy award winning artists in Chicago, New York, Los Angeles and throughout Western Europe. For two years Jasmin was on work-study at the Lou Conte Dance Studio, and before travel to Europe she apprenticed with Cerqua Rivera for a short season. After returning to Chicago she performed work by Elysia C. Banks in the Goodman theater. Jasmin also had the pleasure of writing and performing two songs for the musical "Out of the Blu" that debuted at the Harris Theater through Chicago Voices, commissioned by the Lyric Opera of Chicago. She just premiered her most recent work; Open at Links Hall's April Jello Series, wrapped work on the dance film "The Good Christian" and choreographed for the band Flora's upcoming music video. Jasmin is now contracted with Winifred Haun and Dancers in the fall and is curating and choreographing a three day show run at Link's Hall. She is always training, choreographing, performing, and vocally recording work throughout the city of Chicago.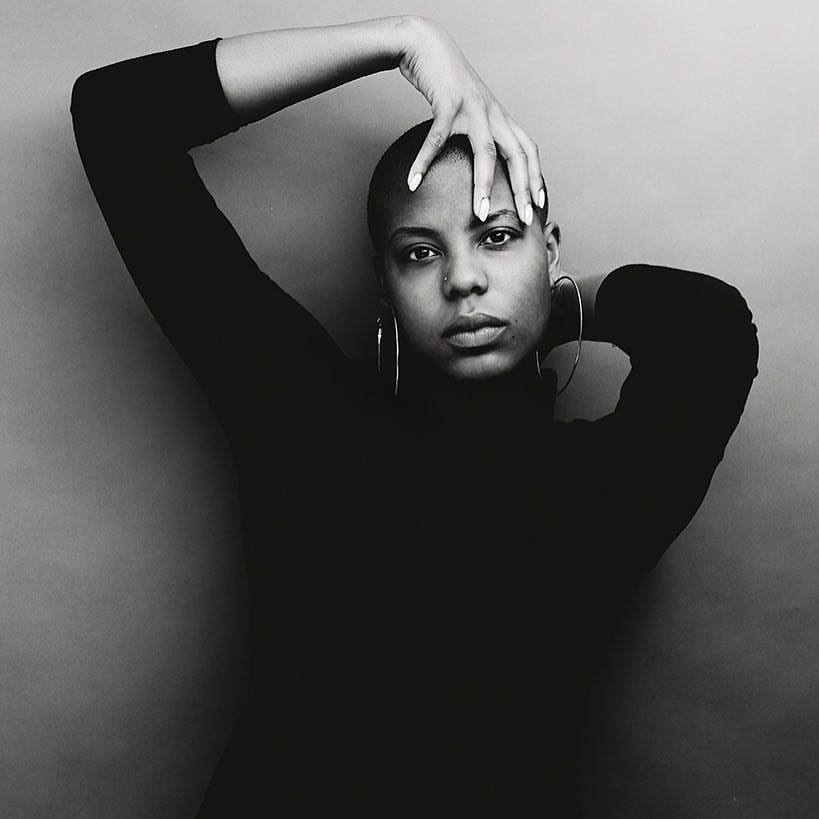 TASHA (Responding with Music)
Tasha Viets-VanLear is a singer, poet, and activist born and raised on the Northside of Chicago. Since the release of her debut EP Divine Love, TASHA has performed around the city and midwest, singing in the name of Black joy, self-love, and radical softness. She believes in a world without police and prisons, and uses her art, above all else, as a vessel for revolution, liberation, and love.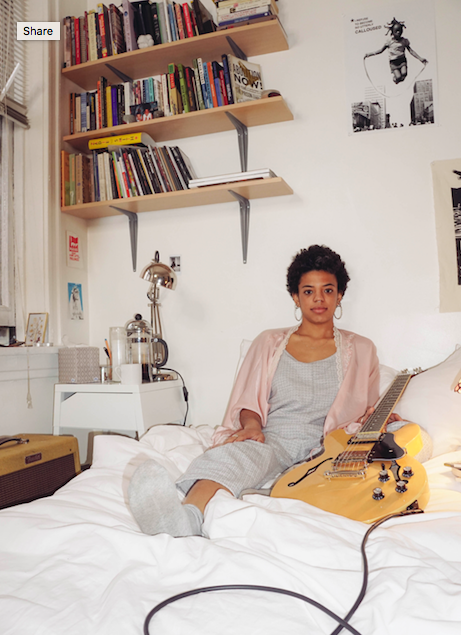 Qurissy Lopez (Responding with Photography)
Qurissy Lopez is a professional photographer, entrepreneur, and creative from the West Side of Chicago. Inspired by poetry, Qurissy collaborated on a chap book by Justin Skye where her photography is now published alongside it's respective pieces. When Qurissy isn't focusing on photo projects or her business, Sugar & Scrub, you can find her on sets working towards her new goal of becoming an Art Director.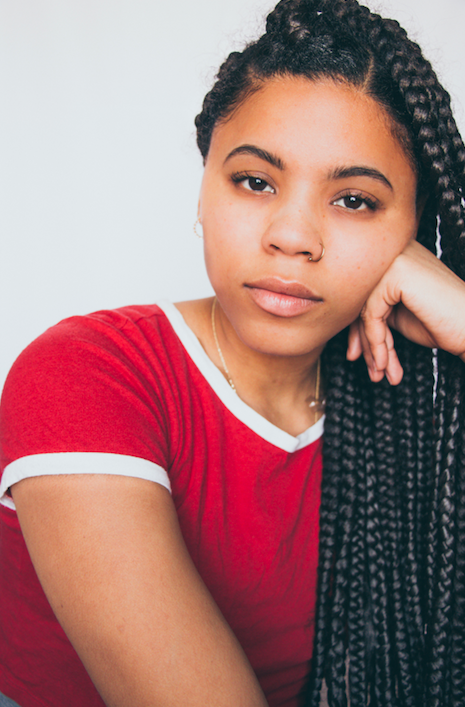 DJ Ca$h Era (Responding with Music)
CaSera Heining, best known as DJ Ca$h Era all throughout the city, is the Official DJ for Young Chicago Authors Louder Than A Bomb — Chicago's largest youth poetry festival. She is also the Official DJ for Northwestern University Men's Football and Basketball Teams. CaSera completed her B.A. in Radio Broadcasting, and minor in video production, at Columbia College Chicago in May of 2017. She is now a Producer at WGN Radio and active DJ.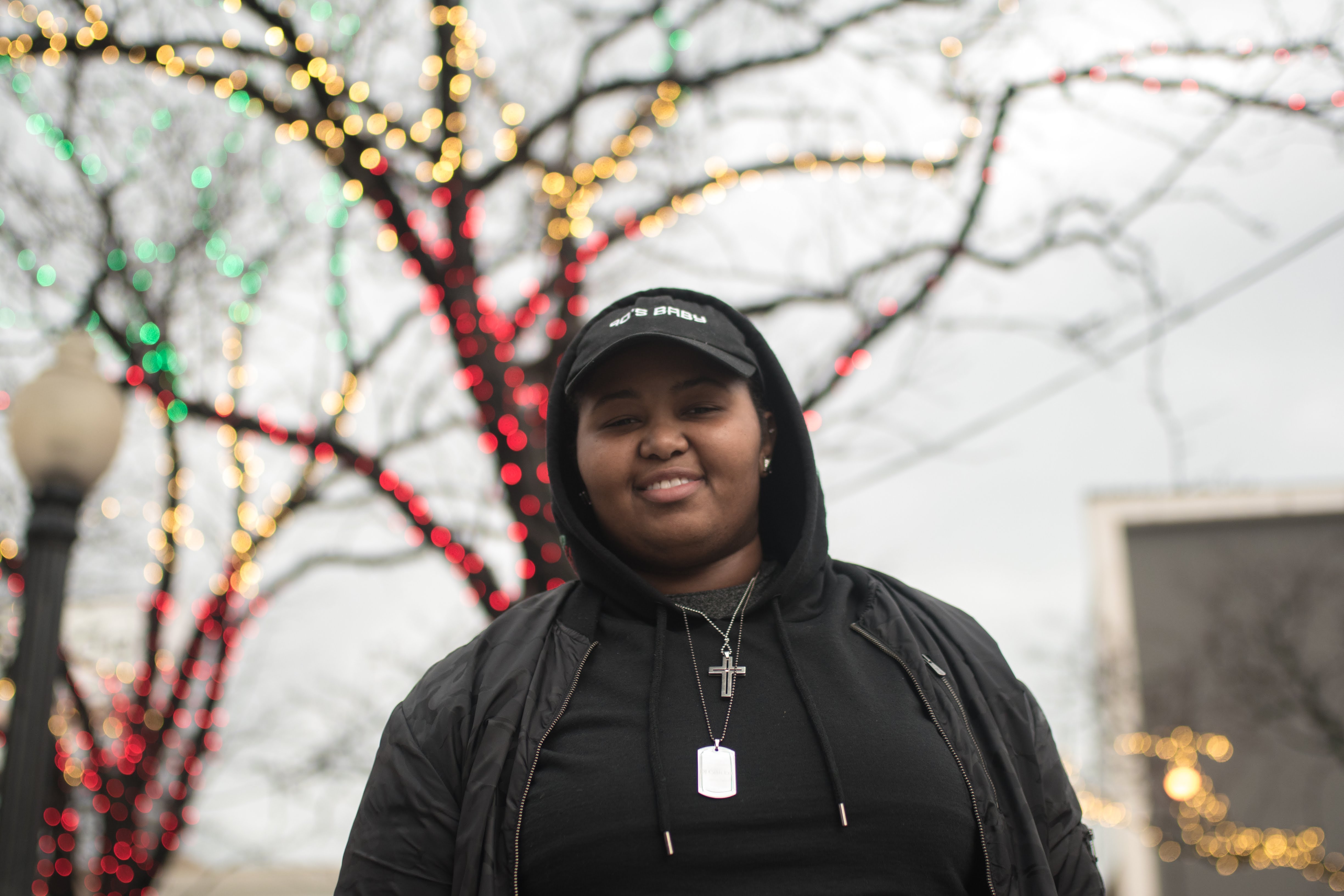 Patricia Frazier (Responding with Poetry)
Filmmaker, activist and Chicago's Youth Poet Laureate, Patricia Frazier was born and raised in Chicago's Bronzeville neighborhood. Her work appears in the National Creative Commons Poetry Anthology, Women's ENews and Voices of the East Coast anthology. She has performed on stages such as theAllstate Arena and Playhouse theatre and appeared on the same stages as Chance the Rapper, Macklemore, and Ciara. She is a member of Assata's Daughters, an intergenerational, grassroots organization of women and femme identifying folks working to deepen sustain and escalate the BLM movement. The Davis-Putter scholar currently attends Columbia College Chicago studying Cinema Arts and Sciences.