Our next screening will be the documentary PARTY BOI featuring a Q&A with filmmaker Micheal Rice.
About this event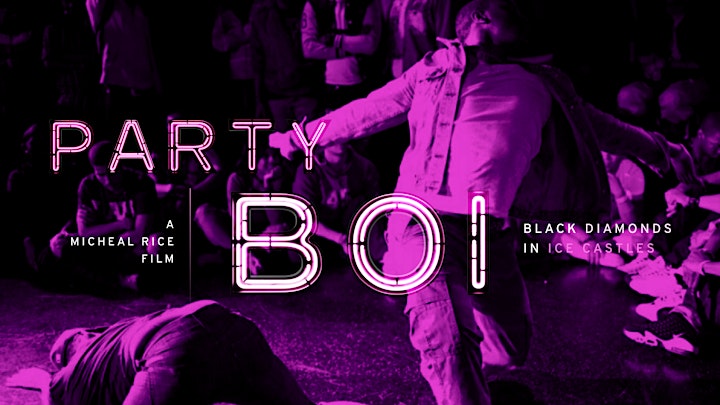 @michaelxward + @joshjenks present
BLACK, GAY, stuck at home: a QPOC screening series during self-isolation
RSVP to receive Zoom screening information in confirmation message.
Our next screening is the documentary PARTY BOI: BLACK DIAMONDS IN ICE CASTLES. This will be followed by a Q&A with the film's director Micheal Rice. This screening is in partnership with Counter Narrative Project.
BGASH is supported by The Reckoning as well as The Healing Space Podcast.
ABOUT THE FILM
"parTy boi: black diamonds in ice castles" is a poetic periscope into the world of crystal meth addiction in the urban Black and Latino queer community. The film paints a broad and visual, yet harrowing picture of crystal meth addicts in their psychological state and reflection of drug use. parTy boi: black diamonds in ice castles features real stories of people who are thinking about using methamphetamine, dealing with the effects of usage, and surviving the addiction.
www.bgsah.com
By registering, you are confirming that you are okay being added to our mailing list. You can always opt-out. Viewings and live chats are intended for educational and community-building use only.
Organizer of BLACK, GAY, stuck at home: PARTY BOI (Viewing + Live Chat)
BLACK, GAY, stuck at home is a project created by Michael Ward (@michaelxward) and Joshua Henry Jenkins (@joshjenks). As we've all been asked to stay at home during the COVID-19 pandemic, a need for affinity and community remains. BLACK, GAY, stuck at home is our effort to both gather folks together but to also center queer film and television allowing for folks to engage with one another but also to engage with familiar and perhaps new media. Our inaugural viewing and live chat featured Patrik Ian Polk's 2000 feature film debut Punks which has long been out of print and rarely screened in recent years. That event saw 500+ registrants.