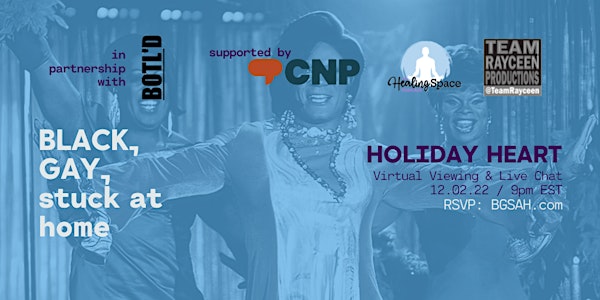 BLACK, GAY, stuck at home: HOLIDAY HEART (Viewing + Live Chat)
Taking it back to 2000's HOLIDAY HEART.
About this event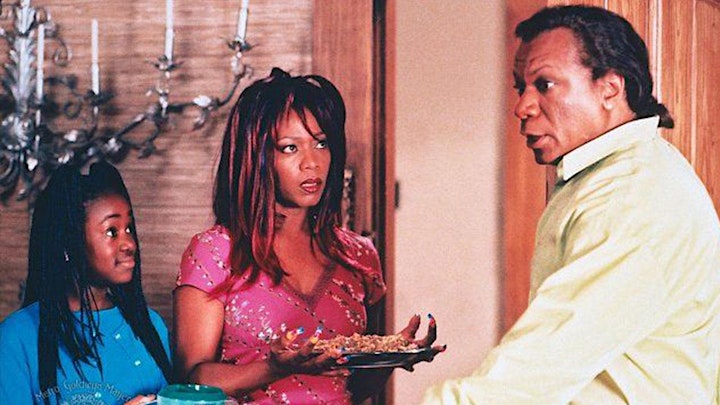 BGASH is supported by The Reckoning, The Healing Space Podcast, and Team Rayceen Productions.
This screening is powered by BOTL'D (www.botld.co), a Black & gay-owned artisanal handcrafted small-batch cocktail company. Please drink responsibly.
-
ABOUT THE FILM
After losing his police officer lover, Christian drag queen Holiday Heart (Ving Rhames) meets 12-year-old Niki (Jessika Quynn Reynolds) and her drug-addicted mother, Wanda (Alfre Woodard). Heart finds relief from heartache and a renewed sense of purpose when he steps in as a father figure to Niki and welcomes the two women into his life. But when Wanda becomes romantically involved with her drug dealer, Silas, it may endanger Niki and threaten to destroy the makeshift family.
BLACK, GAY, stuck at home: a QPOC screening series
RSVP to receive Zoom screening information in confirmation message.
www.bgsah.com
By registering, you are confirming that you are okay being added to our mailing list. You can always opt-out. Viewings and live chats are intended for educational and community-building use only.