Description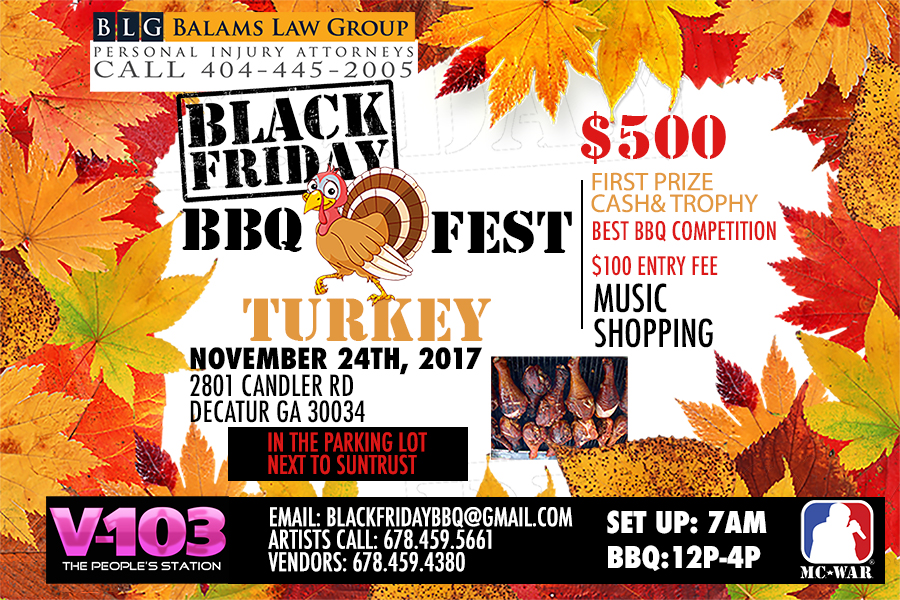 ---
BBQ Restaurants, food trucks, and vendors From all over Georgia will set up BBQ Pits To compete for the grand prize of $500 and 1st Place Trophy in the Annual Black Friday BBQ Turkey Festival.
The Competition takes place right outside of In the South Dekalb Parking lot outside of the Sun Trust Bank!
Attention ALL BBQ'ERS & GRILL GODS!!
THE BLACK FRIDAY BBQ TURKEY FESTIVAL IS HERE!!!
$100.00 Entry Fee Per Team
Register by Wed, Nov 22nd, 2017
Grand Champion: $500 CASH + Prize Trophy
---