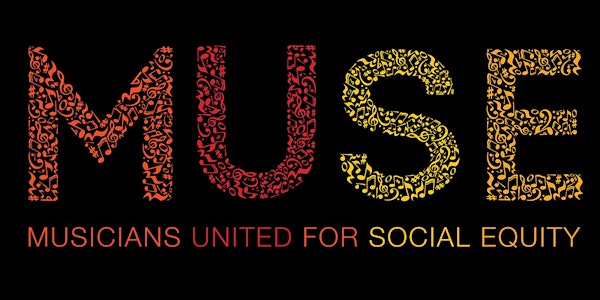 Black Founding Member Roundtable
Moderated by Directory Member Missy Hardy
About this event
Join MUSE's Black Founding Members for a roundtable discussion about their personal experiences climbing the ranks in a predominantly white industry. Moderated by MUSE Directory Member Missy Hardy, this event is open to all in celebration of Black History Month!
THIS EVENT IS OPEN TO ALL!
Missy Hardy is a writer (composer, lyricist, librettist), director and educator who has composed for various music groups and in styles ranging from Gospel to full orchestra, jazz band to Pop, R&B to indie rock and vocal a capella arranging. Missy enjoys creating musicals and hosts the musical theatre podcast, The Late Morning Show where listeners can learn how to write the book, music and lyrics for a brand new musical.