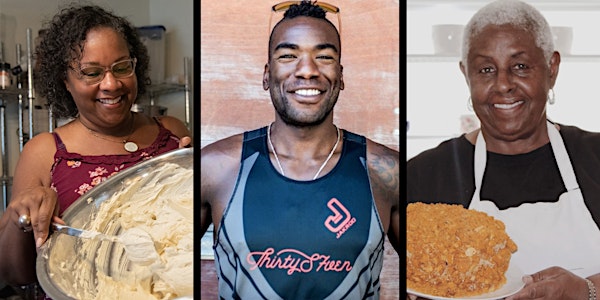 Black Food Matters: Race and local food entrepreneurs
Join reporter & author of Peninsula Foodist Elena Kadvany for a discussion about the BLM movement with three Black Bay Area restaurateurs.
About this event
Join us for a virtual discussion on the Black Lives Matter movement and the experience of Black food business owners in Silicon Valley, featuring Claire Mack of Claire's Crunch Cake in San Mateo, Lisa Spencer of Savor Seasoning Blends in East Palo Alto and Max Fennell of Fenn Coffee in Menlo Park. Food writer and Peninsula Foodist author Elena Kadvany will moderate the panel on Zoom.