Black Female Founders Presents: Entrepreneur Speed Mentoring + Mermaid Tank...
Description
Please join Black Female Founders (#BFF) in partnership with The Mentor Method and the Inclusive Innovation Incubator for an amazing event!
Come together and ring out the year with an exclusive Speed Mentoring event (led by #BFF Labs cohort, Janice Omadeke's The Mentor Method) placing together startup founders and other entrepreneurs with industry leaders who will provide key advice you need to:
Grow your entrepreneurial skills
Boost your startup business
Find a co-founder or business partner
Hire contractors
Help validate your company idea
Successfully market your company
And more...
While at the event, connect with other entrepreneurs and grow your network!
To set off the event, Black Female Founders will debut six amazing women entrepreneurs from their #BFF Labs pre-accelerator program.
These powerful women will pitch their companies to a lineup of top judges as part of our "Mermaid Tank Pitch Competition"!
The winner of the Mermaid Tank Pitch Competition will win an amazing prize of goods and services from leading companies.
There will also be a "People's Choice" prize voted by the audience.
So come in from the cold, grab a plate of hot food, a chilled glass of wine or beer and get your "entrepreneur on"!
#BFFFempire
EVENT PARTNERS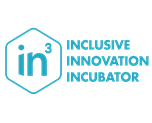 ---
ABOUT #BFF LABS
#BFF Labs is an 8-week period pre-accelerator program for aspiring early-stage entrepreneurs. All early-stage businesses are welcome, whether you are at concept stage only or your company has been around for a few years.