Black Excellence Events for CIAA WEEKEND BALTIMORE
About this event
The 2022 Black Excellence Events Weekend hosted on February 26, 2022 at THE LYRIC in Baltimore. It offers the opportunity for attendees to convene during the Central Intercollegiate Athletic Association (CIAA) men's and women's basketball tournament to participate in a specially curated multicultural exchange that will leave the attendees feeling inspired, motivated and encouraged.
Attendees will participate in a day filled with signature events, thought provoking panel discussions with celebrity guests, as well as product demonstrations on topics that will inspire, educate, and directly connect attendees with industry trailblazers.
Sign up for more information about our events series and follow Black Excellence Events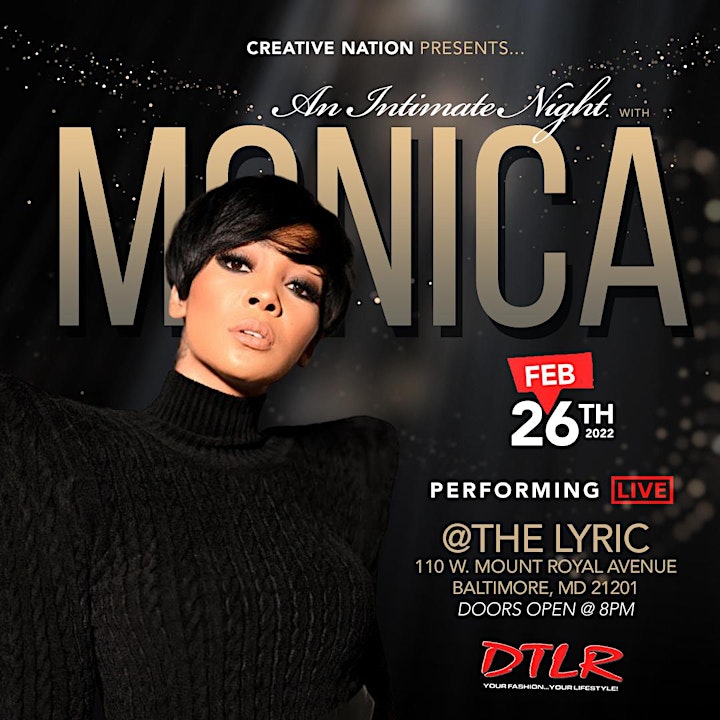 So excited to bring Grammy award winning R&B artist Monica aka "Miss Thang" to The Lyric in Baltimore on Saturday February 26th at 8pm for CIAA Weekend 2022!
Get your concert tickets for "An Intimate Night With Monica"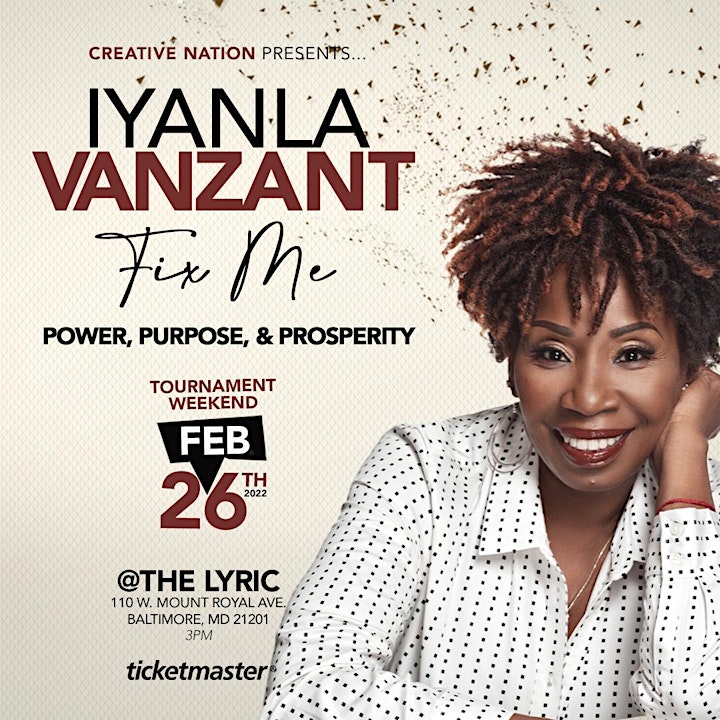 Bestselling Author & Producer Iyanla Vanzant of FixMyLife Coach will join a stellar panel of life, love, business and wellness experts on February 26th at 3pm at THE LYRIC.
"When your life is going downhill, it doesn't get better just because you want it to. Nor can you will it to be better. Your life will only get better when you get better."
Organizer of BLACK EXCELLENCE WEEKEND | CIAA BALTIMORE 2022
Black Excellence Event (BEE) mission to stimulate growth within the City of Baltimore by strengthening businesses, empowering youth, and helping individuals to build better lives is only achievable with the help of sponsors like you. The Black Excellence Event offers businesses and brands meaningful and effective ways to engage with African-American consumers and a carefully curated mix of cultural influencers.