Description
Black Excellence Tour
w/ CeCe McDonald & Joshua Allen
November 9th, 2016
6pm to 8pm (Doors open at 5:30)
Hosted at Faithful Fools - 234 Hyde Street (cross street Turk)
Space is limited - please RSVP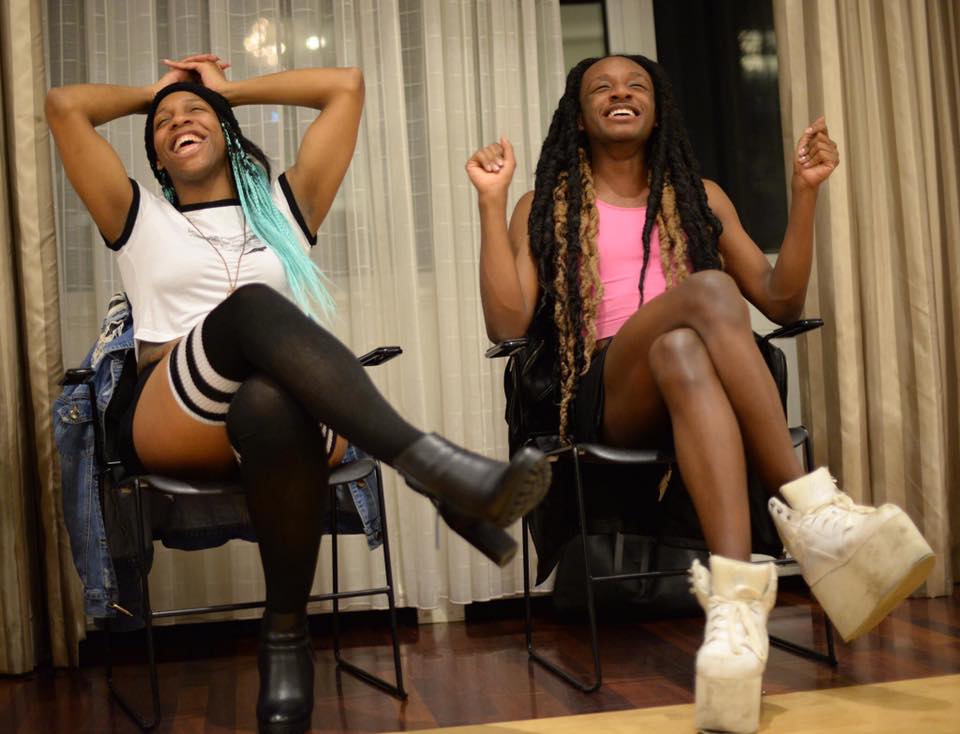 Join BXT in SF Bay Area on November 9th for a post election talk. With so much violence, hatred & terror in the world around us there seems to be no space to speak & organize around issues that face trans, queer & gender non conforming people of color.
SF Bay Area advocates, allies, the Trans Employment Program at the SF LGBT Center is partnering with the #BlackExcellenceTour, to fight back against the injustices we face everyday.
More about BXT: Using art, activism & awareness to end violence against Trans, Queer, & Gender Non Conforming people of color!
Presented by Trans Employment Program at the Center: www.transemploymentprogram.org
Tickets: Sliding scale- no one turned away
To partner or learn more contact us at employmentservices@sfcenter.org
CeCe McDonald is an activist, speaker and icon in the LGBTQ community. Rising to international recog-nition after surviving a white supremacist & transphobic attack, CeCe has graced stages across the country where she uses storytelling to articulate the personal and political implications of being both black & trans. She fosters important conversations around mass incarceration, sexuality & violence and is the star of the recently released feature length documentary about her life & story, Free Cece!
Joshua Allen is an organizer and abolitionist whose work revolves around issues of race, gender and policing. Their work of coordinating direct actions, movement building and analyzing the intersections of race and gender has been featured in nearly every major news outlet in the United States. Joshua is heralded as leading the cutting edge of new racial and gender justice movements for a freer society, as a result they have been invited to organize, speak & workshop in countries across the world.