Black Elected Officials of the East Bay: Conversation on Public Education
Come have a conversation about Public Education in the State of California
About this event
The public education system is at the forefront of the national conversation. Please come and participate in the Conversation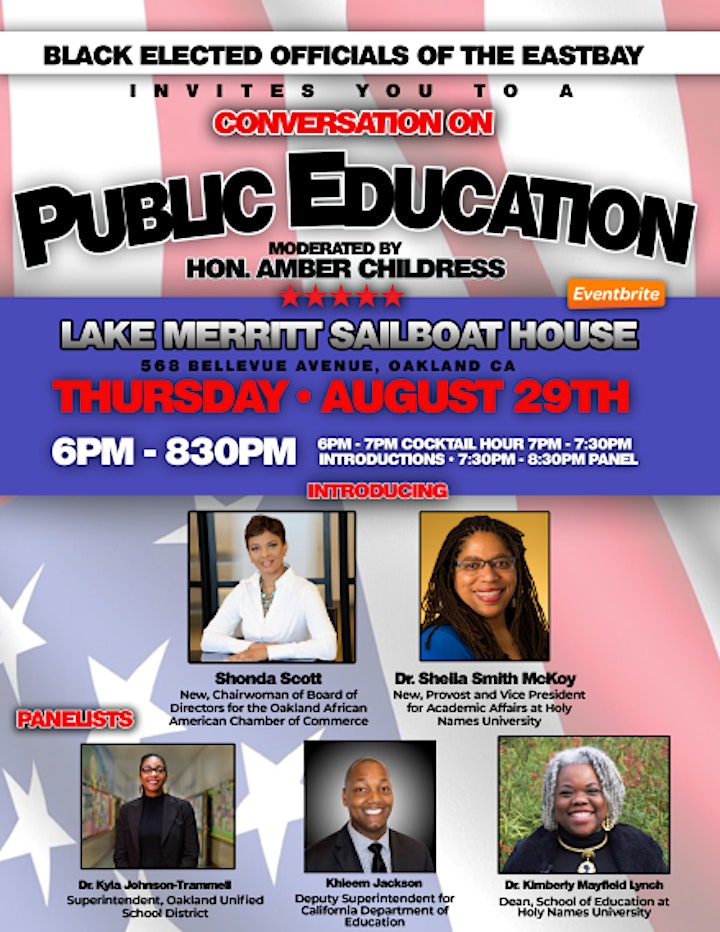 Organizer of Black Elected Officials of the East Bay: Conversation on Public Education
About BEO | Black Elected Officials of the East Bay (BEO) is a 501(c)(3) Nonprofit Public Benefit Corporation whose purpose is to improve the quality of life for all African Americans by enhancing the quantity and quality of Black elected representation.
BEO leaders hold key elected positions representing over 2 million residents in Alameda and Contra Costa counties.
For nearly two decades, BEO has served to support and strengthen elected officials to effectively serve all residents, to utilize their leadership roles to eradicate racial discrimination in the public sector and is the region's most effective non-partisan platform to disseminate information on major issues of local, regional and national significance that affect Black residents, communities, organizations and institutions. Tax ID #94-3388897.
About the BEO Build Community Empowerment Series | The vision of the Build Community Empowerment series to host a series of in-depth conversations, symposia and summits that provide the opportunity for Black leaders, advocates, activists and practitioners to come together to learn, discuss and organize to redress persistent issues of inequity and open opportunities to improve the economic and social well-being of Black people, businesses and communities. The Build Community Empowerment series creates a healing space – a safe place for honest discussion and camaraderie. The series also serves to connect organizations with opportunities for social and economic advancement and opportunity.
Mailing Address:
P.O. Box 933, Oakland, CA. 94604