Black Dirt Music Festival on July 27th outdoors in The Castle Rock Lot
About this event
Black Dirt Music Festival is a one day urban music festival held in historic downtown Bloomington, IL. The event aims to bring diverse artists and attendees together to celebrate music and community in the heart of the heartland. The inaugural event will take place July 27, 2019 in the Rock Lot of the Castle Theatre.
The Festival is a family-friendly, all ages event. Children 10 and under free with paid adult. No Pets allowed. Chairs are welcome within in the designation area. No umbrellas, pop up tents, coolers or outside food/drink. Purses/backpacks will be checked at gate. No knives, guns or weapons of any kind are allowed. Festival is rain or shine. There will be no refunds, and once outside the festival grounds, no re-entry will be allowed.
BACKYARD TIRE FIRE
Backyard is BACK!
That's right, Edward David Anderson and his able co-conspirators return from hiatus to headline the inaugural Black Dirt Music Festival. Known for connecting with the common man, the Bloomington based outfit released 6 albums & 2 EPs over a decade, averaging 200 shows a year. Touring with everybody from Gov't Mule to Rev Horton Heat and playing high profile festivals like Mountain Jam in NY & High Sierra in CA garnered the band critical praise and a national audience. Paste Magazine said "These Midwesterners brandish a raucous live show and inventive studio albums," while the Nashville Scene wrote "Bar Room Semantics is infused with the kind of dusty, bootstrap-pulling resilience that Midwesterners have spent decades perfecting."
If you never caught Backyard Tire Fire in the day or if you've been waiting patiently for their return, this is your chance to hear the Black Dirt Music pioneers in their natural habitat after an 8 year hiatus for what promises to be an incredible evening of music & friends!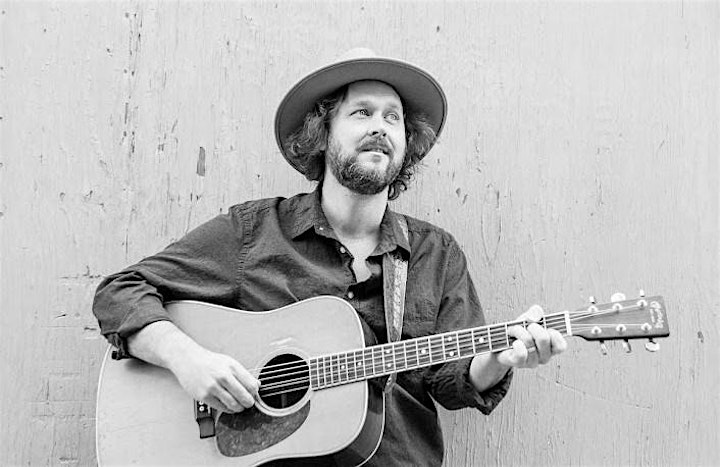 CHICAGO FARMER AND FRIENDS
The son of a small town farming community, Cody Diekhoff logged plenty of highway and stage time under the name Chicago Farmer before settling in the city in 2003. Profoundly inspired by fellow midwesterner John Prine, he's a working-class folk musician to his core. His small town roots, tilled with city streets mentality, are turning heads North and South of I-80.
"I love the energy, music, and creativity of Chicago, but at the same time, the roots and hard work of my small town," he shares. Growing up in Delavan, Illinois, with a population less than 2,000, Diekhoff's grandparents were farmers, and their values have always provided the baseline of his songs.
He writes music for "the kind of people that come to my shows. Whether in Chicago or Delavan, everyone has a story, and everyone puts in a long day and works hard the same way," he says. "My generation may have been labeled as slackers, but I don't know anyone who doesn't work hard - many people I know put in 50-60 hours a week and 12 hour days. That's what keeps me playing. I don't like anyone to be left out; my music is for everyone in big and very small towns."
He listened to punk rock and grunge as a kid before discovering a friend's dad playing Hank Williams, and it was a revelation. Prine and Guthrie quickly followed. The name Chicago Farmer was originally for a band, but the utilitarian life of driving alone from bar to bar, city to city - to make a direct connection to his audience and listener, took a deeper hold.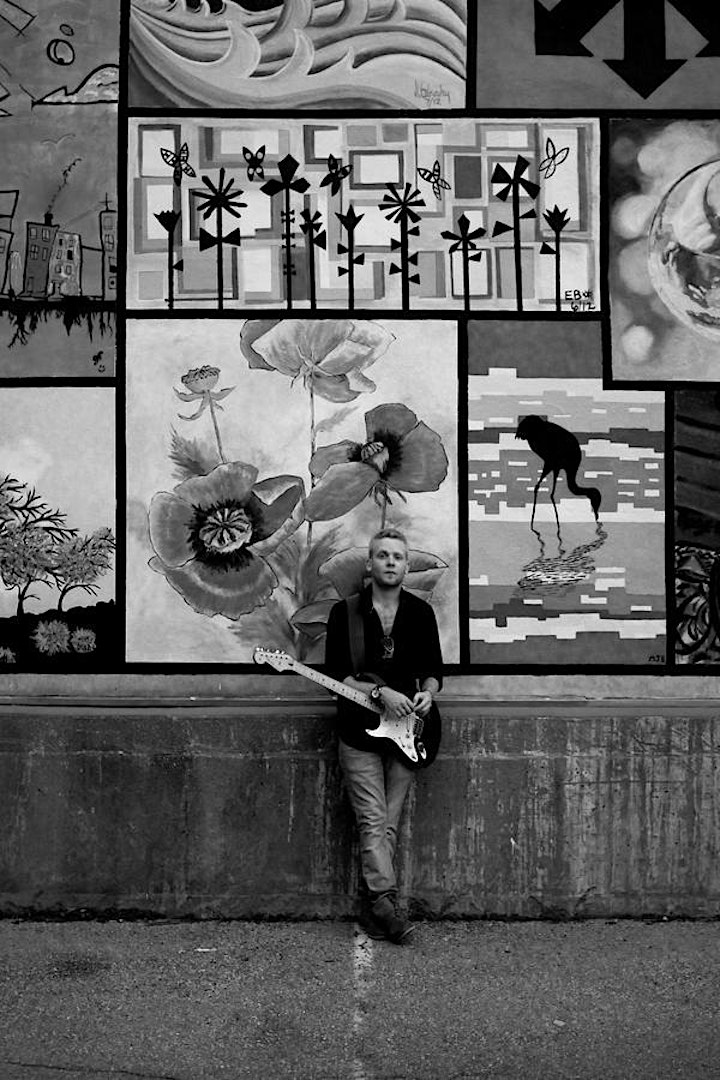 MATTHEW CURRY
Matthew Curry has built a multi-generational audience through a deep, pure connection forged with fans that have encountered him via headline appearances and cherished support opportunities from some of the most successful touring artists in the history of music. Simply, he is a singer-songwriter writing songs that draw from personal inspirations, incorporating elements of blues, rock, southern rock, and old school country in to his repertoire. His guitar playing is becoming world renowned, yet for Curry his perspective is broader sharing, "Of course the guitar is a HUGE part of my music, but something I really like to focus on is trying to make good songs. Songs people can relate to. Songs people immediately want to sing along to or tap their feet to. It is reaffirming to experience this wide spectrum of audience coming out, and when I'm on stage seeing a mix of young, old, and middle age, alongside an even split of males and females singing along to every song, I know that I'm headed down the right path."
Following the release of If I Don't Got You (2014) and Electric Religion (2015), Curry returns with the new EP Shine On. He is a prolific writer who aims to write and record a new release annually. When asked about the new songs, he prefers to leave interpretation in some cases to the listener, while being transparently forthcoming with others. The opener, "Blink of an Eye" finds the songwriter channeling inspiration from the Black Crowes, Eagles perhaps a bit of Chris Stapleton as he sings of the woes losing a woman, out of selfishness. The harder edged rocker "Caroline" is a feel good track. Curry offers, "the song presents that scenario where many young guys and gals face a young lady's father not pleased about the relationship, and the challenges of sneaking away for the sake of love. This one is a really fun one to play cause it always seems very easy for the audience to dance and sing along with it." The title track "Shine On" displays the artist's connection to the beauty of Memphis Soul and Muscle Shoals Southern Gospel Rock that shines with simple purity as he delivers the uplifting yet heavy lyrics. "Matter Of Time" follows with a softer, easy listening tone. Curry shares, "We've all experienced love that we thought would last eternity, and didn't quite end up working that way." The final track "Draw The Line" is a bit ambiguous by intent leaving the listener to find personal meaning. Curry continues to grow year after year as a writer, and is the antithesis of those who created in a confined space. The songs reflect his style and sound yet no two sound exactly the same. There is nothing cookie cutter about his approach or execution, and that trend seems to continue throughout his three offerings thus far.
Alongside a ton of headline dates across the U.S., and isolated appearances overseas, Matthew Curry has had the honor of touring with the Doobie Bros, Steve Miller, Peter Frampton, Journey, and others. He shares, "I've definitely learned a lot in doing this. And I've also been lucky enough to have befriended these guys as well. I've learned how the "'big boys' do it. and by that I mean a lot of different things. The production that goes into the shows, the energy and excitement that they put out when playing a live show, and many other things. But most importantly, in finding a great friend in Steve Miller, I've learned tons and tons about the music business. Sitting with Steve, he has enlightened me on what not to do and what to do. I've learned a lot about publishing, and the importance of owning your songs, and to have much better business. Steve has really taught me a lot, and really looked out for me when I was having difficult times with people I was working with. He is simply an awesome person I feel truly indebted to. Steve Miller articulated his thoughts about the young player to Ultimate Classic Rock offering, "..,wonderful guitar player [and] great songwriter in the Stevie Ray Vaughan area of virtuosity and originality." While Peter Frampton shared to 96.5 The Fox, "... someone asked me in an interview today if I thought there could be anymore guitar heroes. Well, hell yes of course and Matthew is one who will prove that to be true."
Curry is a Midwesterner who proudly articulates it is an honor to call that part of the country home. He offers, "We're more slow pace, say what you mean and mean what you say, decent type people around here. Somewhat unassuming. I think it also translates to my music as well - it is straight forward without the fads or gimmicks of the day." He grew up with a father deeply interested in the arts, and as he thinks back on a man who had such an influence prior to his passing, he reveals, "We both shared a passion for music that went deeper than anyone could know. My father's dream was to be getting to do what I'm doing for a living. Though it didn't quite work out that way for him, he had a great ear and great advice to help me as I was growing up. Losing him was the hardest thing that has ever happened to me, not a day goes by where I don't think about him, and not a night goes by where I don't lay down in bed and think about how much I miss him and the bound we had through music. Often times the thoughts that cross my mind don't only involve music though, I often picture in my mind floating down the river in the canoe with him, going fishing and camping with him and my brother, and learning about working on motorcycles from him, simple stuff like that makes me smile and remember all the great times we had together!"
Matthew Curry has played a hundreds and hundreds of dates throughout his young career, and as he continues to tour, he now finds himself with a very stable line-up of collaborators. On bass, Tim Brickner who has been with him the longest. His drummer is Francis Valentino, a heavy hitter with a dynamic stage presence. His rhythm guitarist Mike Nellas makes Curry's playing shine in the spotlight, while he is a strong background. The ensemble is billed simply as Matthew Curry, ditching the prior moniker simply per "The Fury" kept getting confused with "the Furry" or "the Flurries."
Matthew Curry continues to gain notoriety and his career in its essence is the definition of a bright future. It is his opinion that Rock n Roll is the genre within music that truly and deeply speaks from and to the soul. He simply aspires to build on the tradition that impacts listener in a way that is best shared as he states, "When you hear a great Blues or a great rock song, you can often get chills or it can make the hair on your neck stand up. I think the main reason being the soulfulness of both styles of music. That's one thing I've always strived for was to pour my soul out when I sing, play, or write. Because if you can do that, I feel like the better chance you will have of people latching onto your music."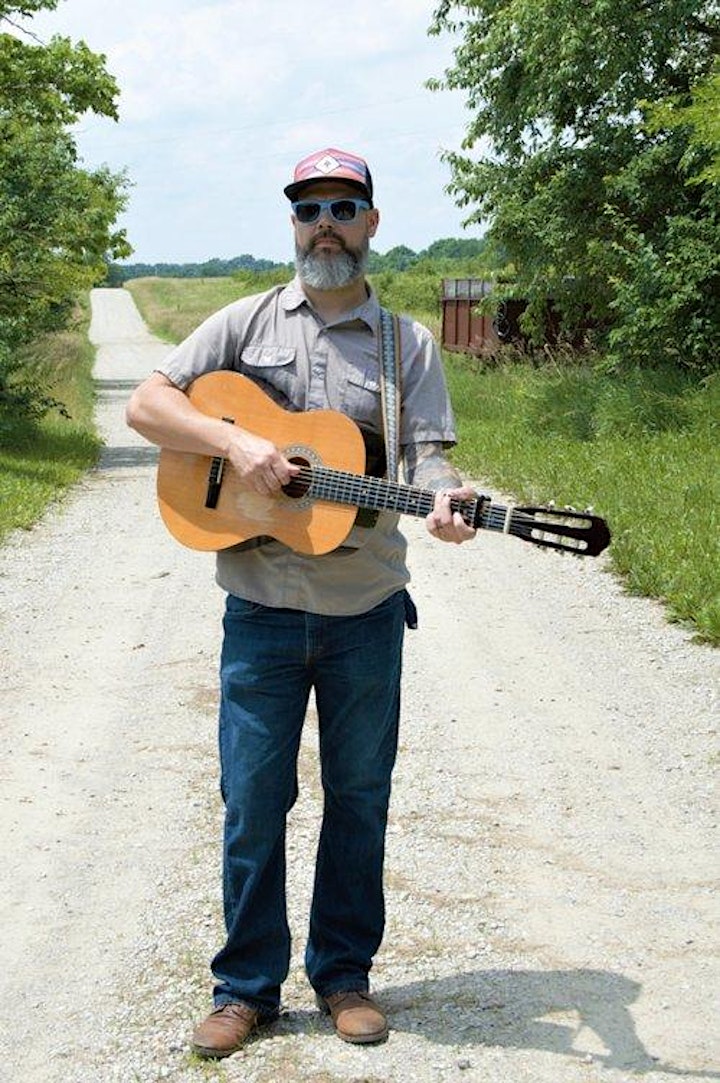 EDWARD DAVID ANDERSON'S BLACK DIRT REVIVAL
Edward David Anderson is an American songwriter and veteran of the road who spent his formative years fronting the revered Midwest band, Backyard Tire Fire. Known for infectious melodies and memorable messages he penned 8 albums for the band and played countless shows across the US and Canada.
Since their hiatus in 2011 EDA has continued to write and tour in various incarnations. His delivery in the live setting is both dynamic and impactful showcasing a natural prowess on banjo, acoustic/cigar box guitars and foot percussion. He defines his sound as Black Dirt Music. "Songs about people and places, about life and love and loss. It's roots music, cultivated in the fertile soil of the Midwest."
His 2014 debut, Lies & Wishes (produced by Steve Berlin of Los Lobos) was lauded "a superb solo effort" by No Depression while David Dye (NPR World Cafe) praised his follow up Lower Alabama: The Loxley Sessions (2015) as "a wonderfully soulful record."
With his recently released Chasing Butterflies (10/19/18, Black Dirt Records), EDA made the album that's been on his mind for some time now. "I've always wanted to make a record in Muscle Shoals. But it needed to be the right batch of songs with the right people," he recalls. Securing Jimmy Nutt as producer and enlisting local musicians yielded "a stunning collection of modern Americana" (Donald Teplyske of Fervor Coulee). From the hopeful opening lyric, "It's a beautiful thing/when two people sing/in harmony," to the haunting title track's "There's a restlessness I guess/I'm uneasy I confess," EDA takes you on a vast & colorful musical journey. You get the feeling he's lived these songs. That the sleepless nights, the long drives, and the never ending search fuel the fire that keeps Edward David Anderson out there Chasing Butterflies.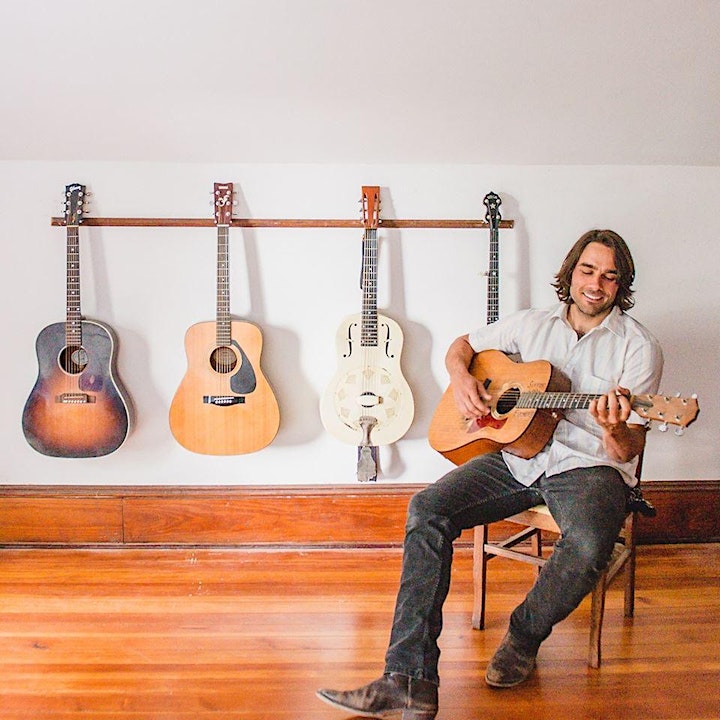 Performers
Date and time
Location
Refund policy