Location
Black Country & Marches Institute of Technology
Zoological Drive
Dudley
DY1 4AL
United Kingdom
Black Country Digital Festival 2022 - Free 2 Day Programme
About this event
Grow Your Business Fast with Our Help
Over 500 businesses already supported
For all types of small businesses in the Black Country region - This value packed fully funded 2 day programme includes:
Why it pays to stay ahead with all things digital and tech
Entrepreneurs' stories - what they did to succeed and lessons learnt along the way
Local innovators showcase their latest offerings and tips on scaling up
Latest in tech use cases using AI, IoT, 5G, advanced connectivity, data analysis and more - benefits focused
Power up your marketing - making the most of digital
Social media marketing masterclasses including: TikTok and Linkedin
Business grants, how to find them and how to get them
Face to face networking
Refreshments & breaks
Guest Speakers Include:
Keynote speaker - Ninder Johal, Staying Ahead of the Game
Oli Hills, Nonsensical - TikTok Marketing Masterclass
Gus Bhandal, M Guru - Level up Your Linkedin
Gurpreet Dhillon, Digital D - Google Ads & Social Media Advertising Masterclass
Samantha Wiltshire, Samantha Wiltshire Social - 5 ways to Win on Instagram [without dancing on Reels!]
Clare Mckee MA, WM5G - How to Find & Get Business Grants
Local entrepreneurs and their stories
Peer to peer networking
Expert speakers and panellists
Round tables
Collaborative and facilitated exercises - bringing learning to life
Practical tips and guidance that will save you invaluable time
All SME sectors are welcome. Suitable for new businesses and established businesses. Not suitable for those thinking about starting a business.
About the event
We look forward to welcoming you to the new & exciting Black Country & Marches Institute of Technology.
Lunch and refreshments will be available and there will be plenty of breaks, giving you an opportunity to network and speak to our experts.
You do not need to be super technical to join the event, the event is designed to help all levels. On day two, you can choose your breakout group and get even more hands on help with your business growth planning.
Wednesday 28 September 9.45-4.00 Day One
Thursday 29 September 9.45 -4.00 Day Two
Each day will bring different speakers, topics and compelling content. We'll be discussing your challenges and bringing you the latest industry insight. Please join us and join in. Find answers and make relevant connections on this 2 day event.
Any queries please contact clare.mckee@wm5g.org.uk
Please note tickets are available for new businesses and SMEs only. Business support colleagues, you're welcome to join us at 4pm on day two for networking & nibbles - no ticket required. Thank you.
Guest Speakers Include...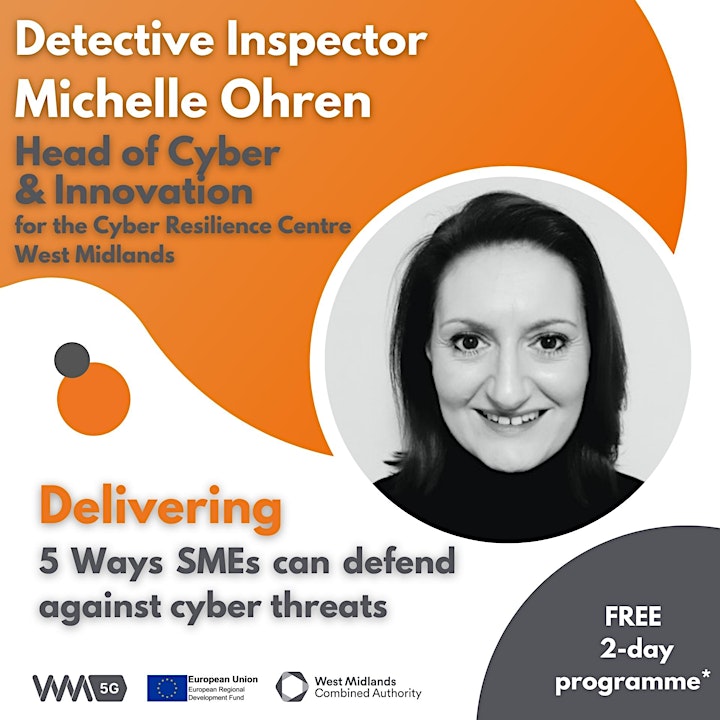 Qualification*
Fully funded for SME businesses registered or trading in the Black Country LEP & Coventry & Warwickshire LEP Regions.
Qualifying SMEs definition: The category of micro, small and medium-sized enterprises (SMEs) is made up of enterprises which employ fewer than 250 persons and which have an annual turnover not exceeding EUR 50 million, and/or an annual balance sheet total not exceeding EUR 43 million.
Qualification and next steps
Book now on Eventbrite. Early booking is recommended as places are limited. At the event we will ask you to complete a simple attendance form and also confirmation of attendance at the end of day two. We will ask you a few simple questions about your business as this helps us understand who and how we are helping SME's like you. It is a requirement from our funders and your co-operation is appreciated.
For any other queries related to the programme please contact clare.mckee@wm5g.org.uk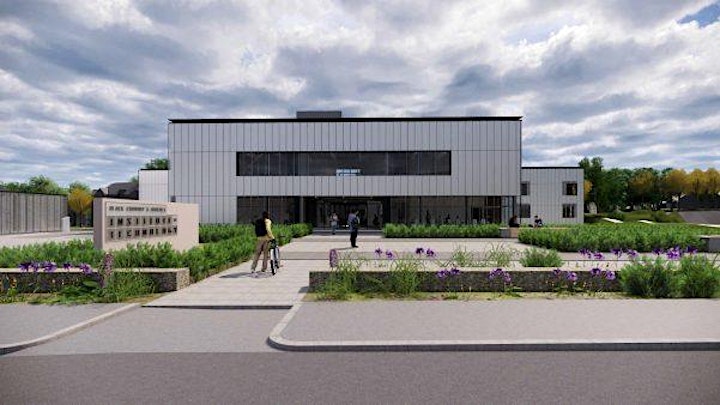 FAQ
Is the event free?
Yes, the event [a 2 day programme] is free as it is fully funded by our funding partners including ERDF. Our mission is to upskill small businesses [SMEs] in all things digital.
Why is the event 2 days and do I need to attend the 2 days?
In order for the programme to be fully funded [free] our funders request a 2 day support programme [12 hours]as this has proven to provide optimum outcomes for the attendees. The compact 2 days provides fast and effective learning in a collaborative, helpful environment with networking thrown in. It's a potent mix!
The event is a 2 day programme packed with 15 insightful workshops from speakers who are practitioners in their field - they are kindly imparting their knowledge and insight. Furthermore you can ask your questions there and then and get objective guidance.
There are plenty of breaks for any 'urgent' business. But businesses get the most from the event by immersing themselves in it. This is a unique opportunity to learn from the best and avoid some of the growth obstacles, or at least find a way around or through them.
The programme builds over the 2 days and includes growth challenge exercises on day one, and growth busting exercises where we help find solutions, on day two.
What type of small businesses are eligible to attend?
All types and sectors of small businesses from the Black Country region can join in, including new businesses.
Will there be a recording of the event should I miss it?
No there won't be a recording. Don't miss it! It works as an in-person interactive event.
Will there be materials/slides to take away?
For 2 day attendees we will share materials [with permission from our speakers] shortly after the event.
Can more than 1 person from my company attend?
As an early bird offer only - be quick! 2 people from one company can attend. Due to room capacity this may change.
I work for another business support programme/organisation can I attend?
Unfortunately we do not have capacity, but you're welcome to join us for drinks and nibbles at the end of day two 4pm-5.30pm no ticket needed, just email clare.mckee@wm5g.org.uk to confirm.