Description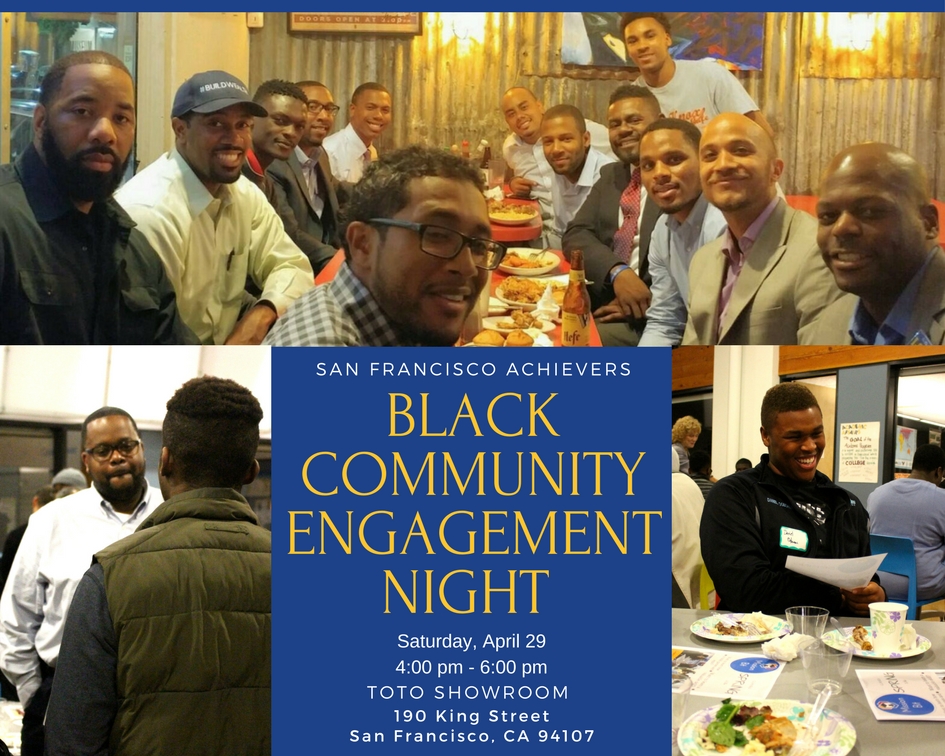 ---
Spring is here and we are ready to celebrate! You have been invited to spend an evening tasting amazing wines, nibbling on delicious eats, grooving to music and listening to the stories of our resilient Scholars while you experience TOTO's amazing showroom. SF Achievers has been at the forefront of supporting the high-risk African American high school male population in San Francisco and we look forward to working with you as we continue to spread hope and expand opportunity for young African American males in the years to come.
Agenda
Registration

Wine and Networking

Welcome

Overview of SF Achievers

Scholar Stories

Program Concludes
April 29, 2017
TOTO Showroom
190 King Street San Francisco, CA 94107
4:00 PM - 6:00 PM
Organizer of Black Community Engagement Night
SF Achievers is a community-based non-profit organization providing college scholarships and mentoring services to African-American male high school students in the San Francisco Unified School District (SFUSD). The mission of San Francisco Achievers is to reduce the achievement gap of African American young men in San Francisco high schools through support, mentoring, and college scholarships.