Black Cigar Festival 2021
About this event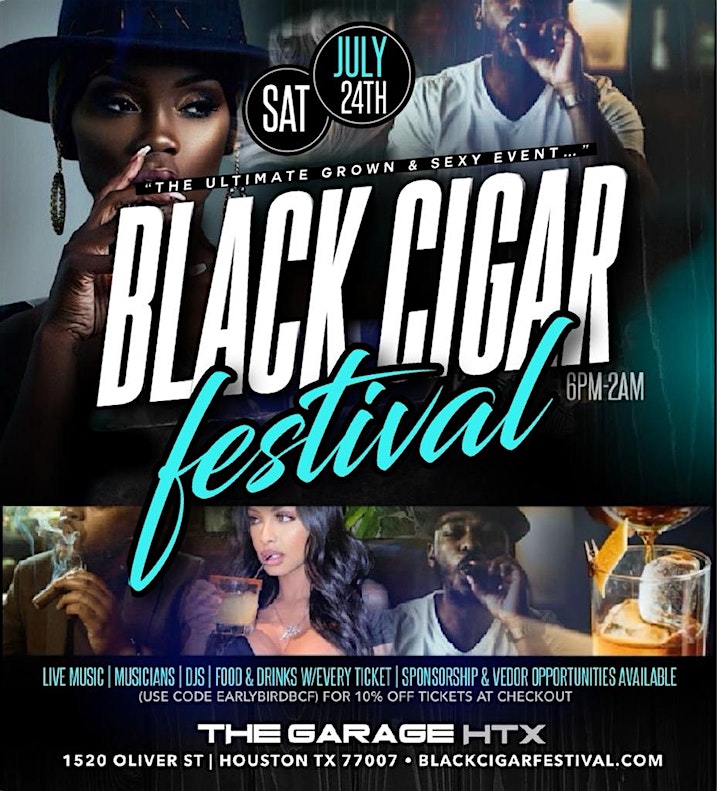 Join us in Houston for the 2nd Black Cigar Festival! Come out for an experience you won't forget packed with great food and drinks, live performances, vendors, and of course our favorite....Cigars!
This History of Black Cigar Festival:
Black Cigar Festival was introduced as an idea and birthed as a plan by two humble entrepreneurs in Houston, Texas. Although from two different background they embarked upon a friendship that later developed into a brotherhood through the commonality of their passion for giving back and supporting the community and their love of cigars. This organization was founded in Houston, Texas and their mission is to aid and assist in the development of the communities within the city. The ability to serve and become a voice for the under served is the driving force behind the operations of B.C.F and they are a registered 501 (c) organization.
Please come out and enjoy a night out on the town filled with excitement, entertainment, variety of cigar vendors, food & fun!! Located in the heart of the city Black Cigar Festival is the perfect way to wind down for the summer and relax with a stogie while enjoying the soothing tunes from the live performances. All are welcome.... non- cigars smokers, cigar newbies, cigar experts, and music lovers. We have something in store for everyone so come out and bring a friend..or two!!