Description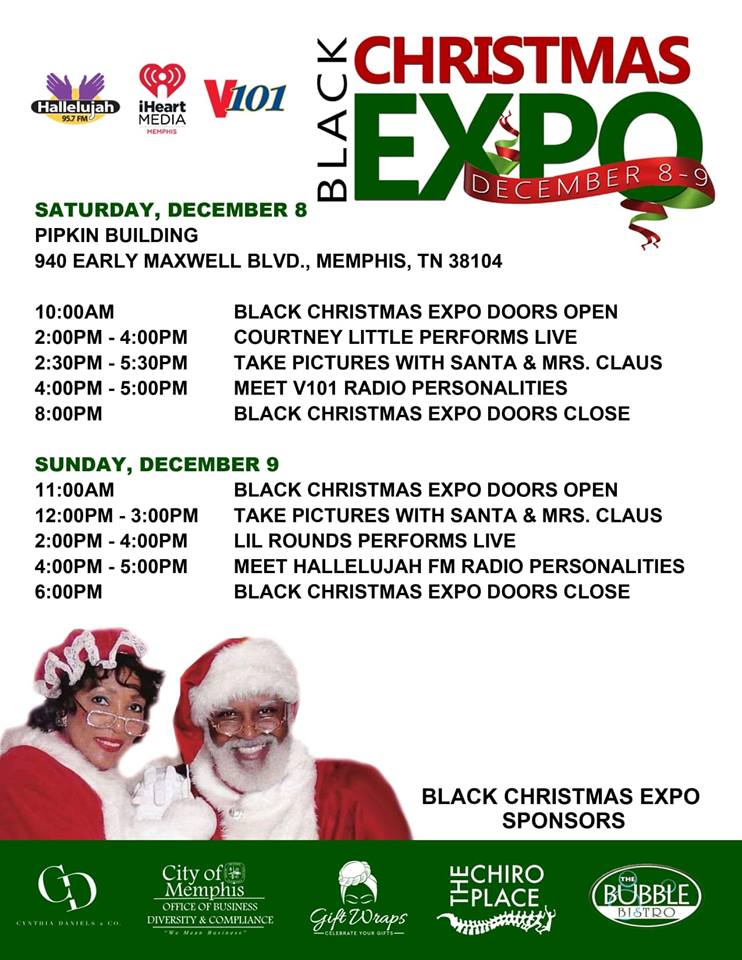 iHeart Media Presents "Black Christmas Expo," a weekend of Christmas shopping from 50 Black Businesses under one roof!
Saturday at 2:00PM Courtney Little Performs
Sunday at 2:00PM Lil Rounds Performs
Featuring Courtney Little and Lil Rounds singing soulful Christmas classics, plus photos with Black Santa for kids of all ages to enjoy! Children's Admission Ages 5 and Under Free | Children's Admission Ages 6 - 12 is $5.00 at Gate
TICKETS WILL BE AVAILABLE AT THE DOOR FOR $15.00 on Saturday, Dec. 8th and Sunday, Dec.9th.
Saturday Shopping 10:00AM - 8:00PM
Sunday Shopping 11:00AM - 6:00PM
50 Participating Vendors Listed Below (Under Flyer)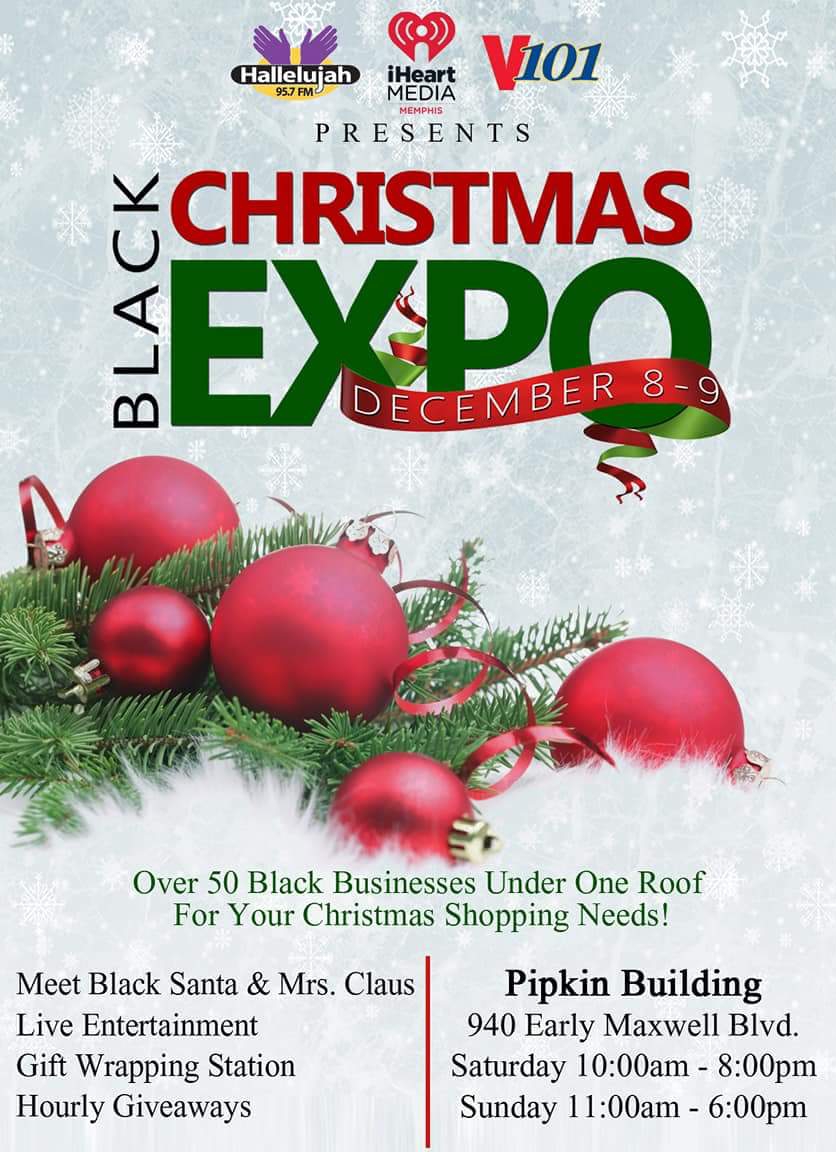 * AT&T * Badge Market * Beyoutiful Luxe * Bubble Bistro * City of Memphis Office of Business Diversity & Compliance * Classy Curves Couture * Collections By T. Dish * Color & Read * Comfort Candle Collection * Creatung Coins • ystal DeLoach Designs * DP Fashion * Dee P. Artistry * Dominiquelashae Boutique * Draped Gemz Boutique * Ele & Ivy Tea * Figure8 * Gift Wraps * Happy Everything * Ivy Soles * J Glitz Boutique * Jewelry Made Rite * Juliet's Pocket Squares * Kocke Cosmetics * LesSewCreative * Limelife * Mbabazi House of Style * M'Dazzled Jewels Boutique * ME Shirt Tee Shirt Company * Mo's Bows * Mustard Seed Studio * My Initials Inc. * Natural Sweetsation * Novel Unique * Our Little Secrets & Gifts * P. Alex Handcrafted Gifts & Embroidery * Paparazzi Jewelry * Perfect Waist Trainers * Phillip Ashley Chocolates * Pops Kernel * Princeton James Productions * Shop Lasting Impressions * Stitchin Studio * Suga Dolls Boutique * Sweet Cheeks Diaper Ministry * Tee Shirt Lab * The Chiro Place * The Infinity Flower * The Pink Bakery * Urban Body Studio *