Farm Dinner and Farm Tour To kick off the Slow Food Nations weekend!
About this Event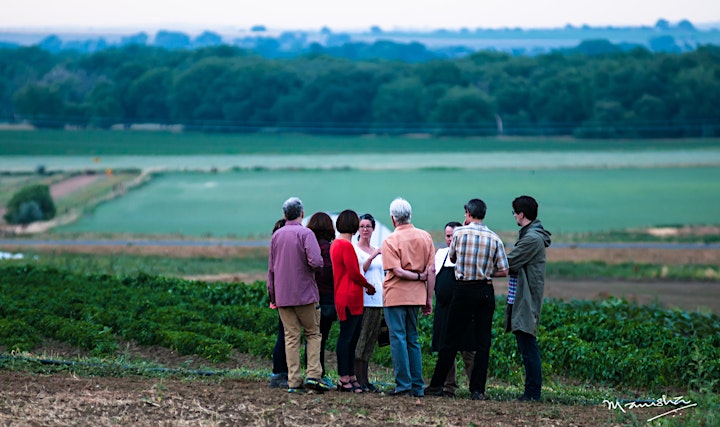 Start your Slow-Food weekend slowly, with a Farm Dinner at Black Cat Organic Farm.
Black Cat partners with MAD Agriculture and ZeroFoodPrint to host an evening of thoughtful farm tours, enlightening discussions on sustainable farming and, of course, a spectacular dinner at Black Cat Organic Farm.
We are calling it our Carbon Farming Accelerator Dinner! This is an opportunity to experience the best that the region's farms are producing, dive deep into the methods of sustainable agriculture and support the kick-off of the cutting edge work that ZeroFoodPrint is doing to harness the power of restaurants in healing our broken planet. Proceeds for the dinner go to fund the work done on participating farms in their mission to sequester carbon through sustainable agriculture.
See the full Slow Food Nations festival lineup here: www.slowfoodnations.org.
Highlights of the Evening:
Rendezvous at Black Cat Farm for refreshments, local beers, and wines
Join Dr. Phil Taylor of MAD Agriculture on a tour of sustainable farming in action at Black Cat Farm
Feast at the farm on four courses of just-picked freshness prepared by Chef Eric Skokan of Black Cat and Anthony Myint of Mission Street Food, San Fransisco
Biodynamic wines selected by Sommelier Drew Duggan
Join in a fireside discussion of the future of sustainable agriculture, carbon farming and restaurants led by Anthony Myint of ZeroFoodPrint.
Schedule:
5:30 - 6:30 PM - Appetizers and Black Cat Farm Tour
6:30 - 9:30 PM - Farm Dinner at Black Cat Farm and Fireside Chat about Carbon Farming and Regenerative Agriculture.
About ZeroFoodPrint:
ZeroFoodprint works with restaurants to help them drive down their foodprint by taking actions on operational efficiency, ingredients, and carbon offsets. Zero Foodprint restaurants are creating a renewable food system by funding climate friendly farming practices. This engages restaurants at all levels by directly increasing soil health and the supply of great ingredients. New research also shows that these changes could reverse climate change and carbon farming is featured prominently in the NY Times, Civil Eats and Drawdown.
It would be easy to assume that dining out is bad for the environment. But our findings say otherwise. ZeroFoodprint works continuously to study and spread the word about the connection between food and climate change, empowering restaurants and diners to make informed food choices.
For many people, the food they eat is their most direct connection to the environment, as well as one of the most significant ways in which they'll experience climate change. Food is one of society's key sensitivities to climate. A year of not enough or too much rainfall, or a poorly timed heat wave or freeze can have a significant effect on local crop yields and livestock production. And while food is both a cause and victim of changing climate, it can also be a solution.