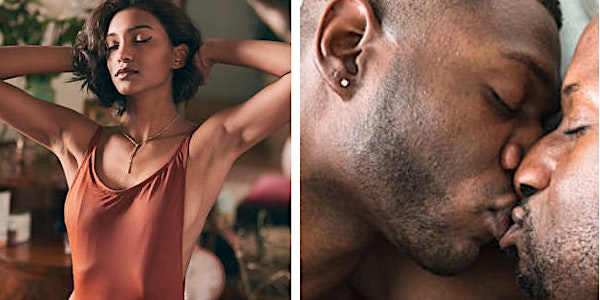 Black, Brown & Blue
Let's center and elevate the artistic vision, experiences, and voices of people of color and their relationships with eroticism
Refund Policy
Contact the organizer to request a refund.
About this event
The Black, Indigenous, and People of Color Adult Industry Collective (BIPOC-AIC)Presents: Black, Brown & Blue an Erotic Film Festival.
The virtual film festival aims to center and elevate the artistic vision, experiences, and voices of people of color and their relationships with eroticism and sexuality. Featuring all self-identifying people of color around the world to submit content, regardless of the filmmaker's geographic location, native language, culture, gender identity, sexuality, age, body type, ability, or neurodiversity. The festival will highlight creators in North America as well as those in Africa, the Middle East, Asia, South America, the Caribbean, Central America, and Europe. The goal is to create the most diverse and inclusive amount of erotic storytelling possible in a safe, secure, and welcoming independent digital space. Providing the diaspora a safe, inclusive space to showcase representations of sex, love, relationships, and play among BIPOC & QTPOC without limiting creators to harmful, racial, sexual stereotypes.
Finalists include:
Mes Cheris -Ethan Folk & Ty Wardwell
Foxy Fatale -Lana Luxor
Black Sex Magic- Beyond Deep
Prior Restraint- Ckiara Rose
DIY DOM- Sir Nik
Ritual Waves- Lina Bembe
Solo Bath Time Bliss - Xaya Lovelle
Lip Service- Afterglow
All donations raised from ticket sales will go to the BIPOC-AIC mutual aid fund.
"We are providing monetary aid to Black, Indigenous, and People of Color (BIPOC) performers and NSFW content creators who have been impacted by the COVID-19 pandemic or for any reason.
Sex workers who have worked in any form of NSFW content creation (cam, fansites, clip stores, phone/ sext operators, etc.) for at least 1 year are eligible to apply. At this time, grants are only open to US-Based sex workers."
-BIPOC-AIC