Black Boys OM, Create the Space and Black Men Speak Partner to provide an educational experience in Yoga and Meditation
About this event
This Community-Wide Event for Oakland in the Historic De Fremery Park will be led by Black Boys OM Instructor and Barbershop Yoga Founder, Rondy Isaac. Mindfulness and Yoga will be shared and will be accessible to all levels, beginners, and experience. Please bring a yoga mat, towel, and water.
CREATE THE SPACE is a marketplace and community that centers Black male health. We utilize the power of shared vulnerability to encourage and facilitate healing, connection, and growth.
Our collective of Black clinicians, coaches, and professionals exists to inspire healing through one-on-one coaching, group therapy, and consulting services.
Black Men Speak, Inc. (BMS) is an inspirational speakers bureau founded in 2009 through the Alameda County Pool of Consumer Champions. Three years later in 2012 Men of Color (MOC) speakers' bureau was established expanding our reach in the community.
Black Boys OM Exists to Serve the Wellbeing of all Black Boys and Black Men through Mindfulness, Meditation, and Yoga utilizing a network of nearly 300 Black Male Wellness Practitioners around the world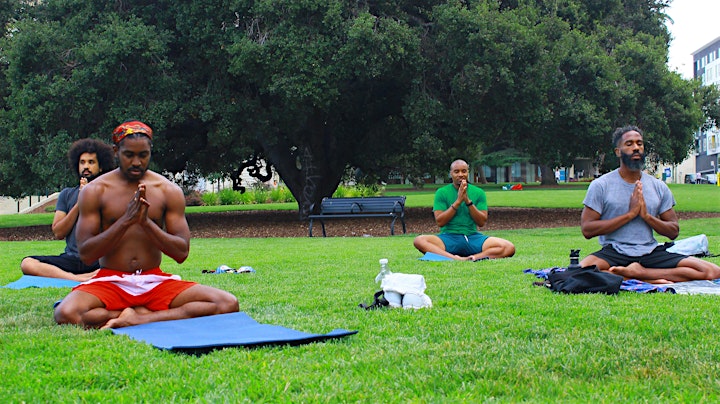 Organizer of Black Boys OM in the Park