Description
www.blackbottleshu.com
THE PARTY YOU'VE BEEN WAITING FOR
Men Of The Year x The Players Club x F.A.T Presents:
HOWARD HOMECOMING Black Bottles Volume I: A Cocktail Affair Friday October 20th.
Doors open at 10pm with Free Liquor, Champagne Fountains, Party Bus Services, Guest Escorts, and a Celebrity Host.
Your best attire is REQUIRED. DRESS TO IMPRESS. Address will be given on the day of.
Ticket Exchanges will be at Cramton on FRIDAY OCTOBER 20th from 12-3pm. This is an event that will sell out fast so DONT miss out! Powered by Belair Rosé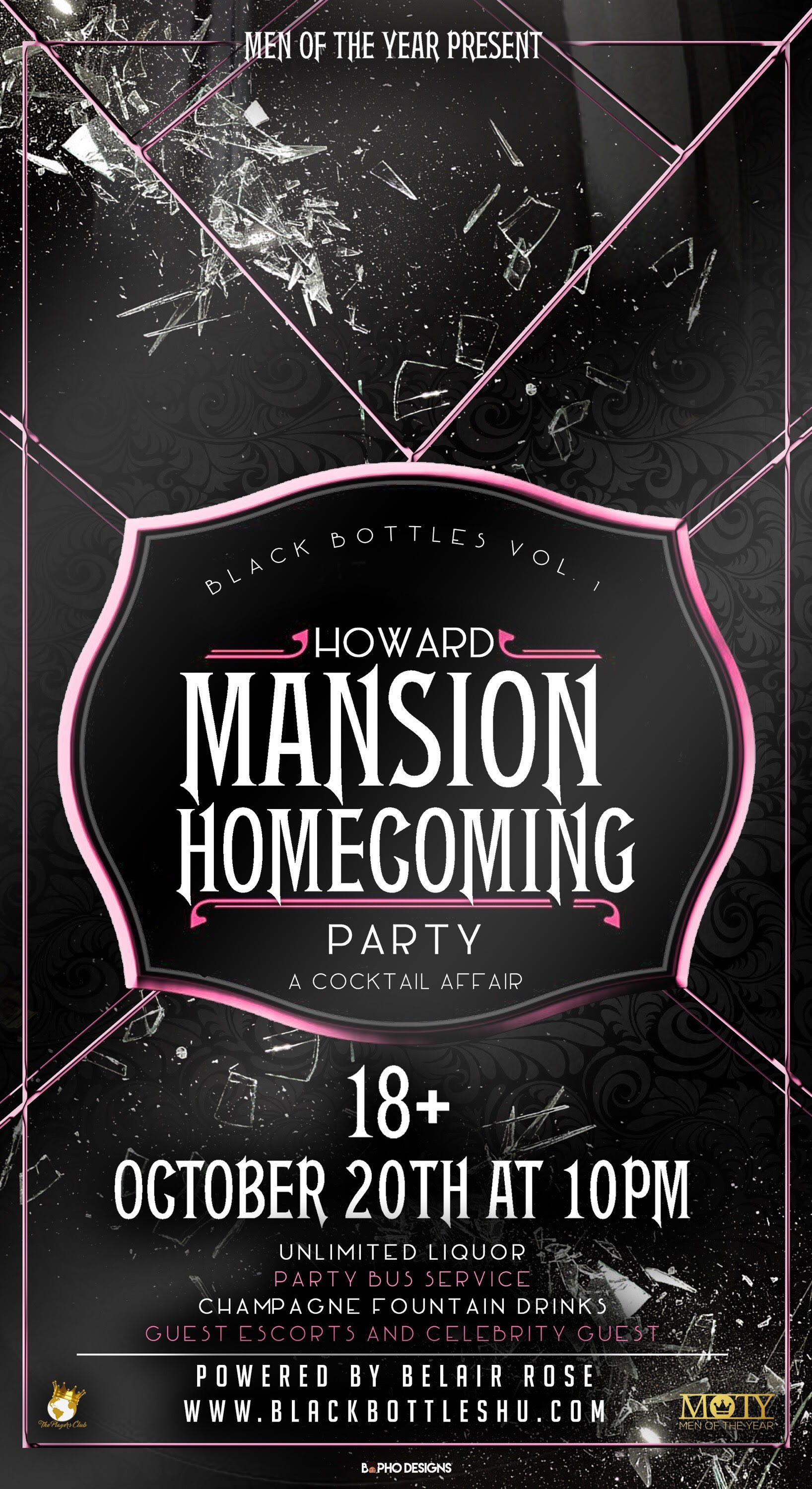 Date and Time
Location
Refund Policy