Description

Black Belt Speakers LIVE Training Experience!
2018 Theme - Going Global!
October 5th, 6th and 7th
Hilton Kansas City Airport
8801 Northwest 112th Street
Kansas City, MO 64153
1-816-891-8900

Learn Sales, Marketing and MORE
Do you have a vision to engage, connect and monetize your message?
Are you having difficulty putting your presentation together or speaking about your business?
How would you feel if you were recognized, endorsed, and paid for your worth, skill and talent?
If any of these questions resonated with you,
you MUST purchase your ticket NOW!
You will learn techniques such as:
How to Anticipate Your Audiences' Questions and Objections

How to Move the Audience Into Action

How to Create Unique Product Offerings

How to Take the Audience on an Emotional Journey

How to Leave Them Wanting More

How to Share Relevant and Powerful Stories About You & Your Business

How to Develop Affiliate Opportunities




How to Get Booked on International Stages

...and Much More!
BBS Presenters and Trainers
One of the key components to the Black Belt Speakers Training is the drills and activities that keep you thinking on your feet. This years training will feature various trainers from the Black Belt Speakers team. These individuals have spoken to groups both large and small. They have tested their messages with different audiences and been very successful. Not only have they spoken within the United States but several of them have spoken internationally. They're going to share with you some of the training drills that have helped to make them better speakers and given them the ability to think quickly and keep the audience members focused and engaged.
YOUTH TRAINING on the 5th and 6th

We will be featuring special training for youth that desire to speak and/or get better at their communication skills. The Youth Training will be ran by the BBS Youth Training Team. They will be teaching posture, stance, confidence techniques and much much more. Don't miss this opportunity to give your child this next level experience. There will also be opportunities to sign your child up for radio and Internet shows that will give them additional exposure.
FREE ADULT TICKET WITH THE PURCHASE OF A YOUTH TICKET!!!

Power Packed Conference Trainers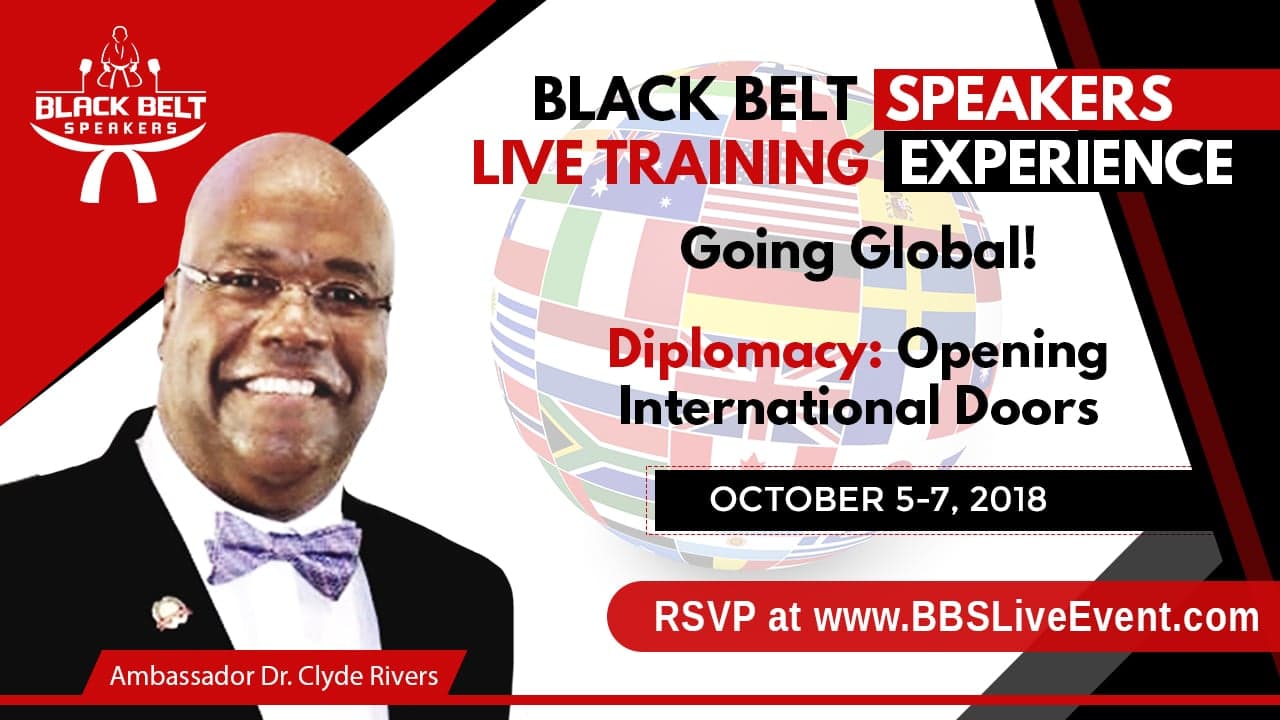 Ambassador Dr. Clyde Rivers is the acting Representative to the United Nations – New York for the Interfaith Peace-Building Initiative (IPI) and the United Nations Department of Public Information (DPI). Dr. Clyde Rivers is acting Ambassador and the Director of the North American Division of the Golden Rule International and he is the Spokesperson for the World Civility Day, Community Civility Counts Initiative. He has traveled to over 60 countries and spoken with leadership around the world. He will be training on how to take your message globally and create a worldwide initiative. He will be sharing various opportunities to travel to other nations and meet dignitaries as well as speak and share your message.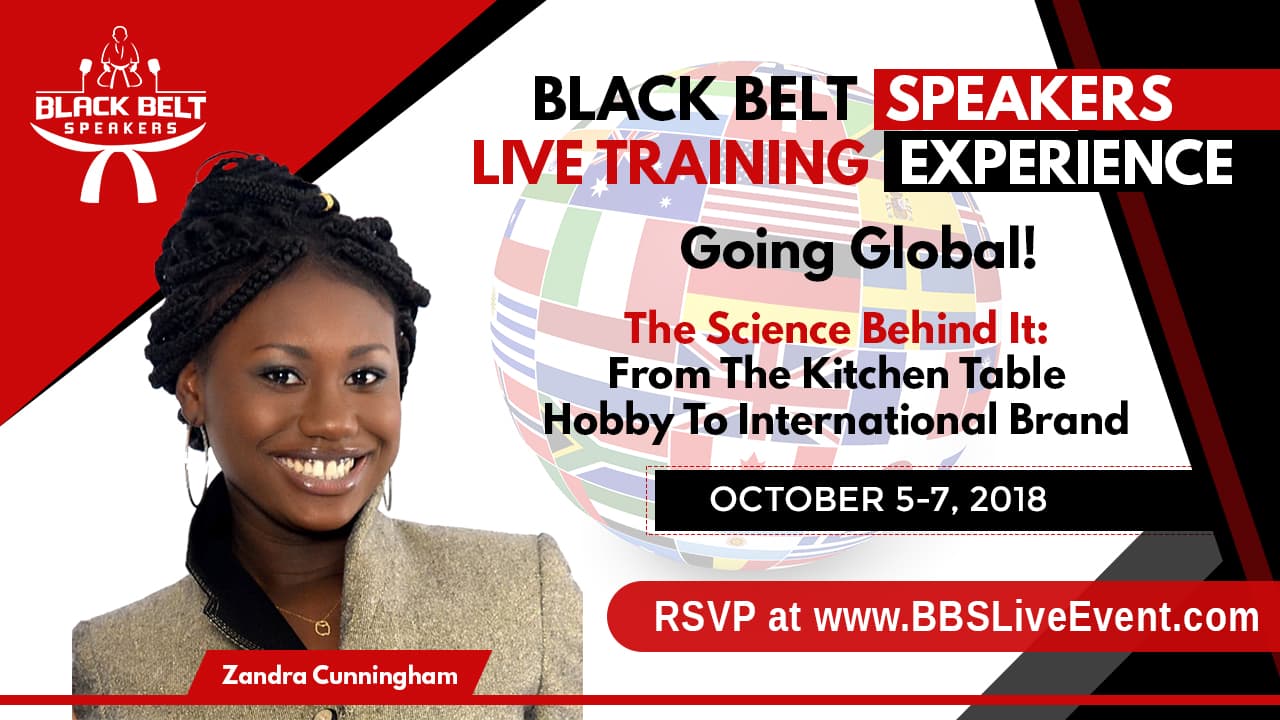 Zandra Cunningham is an 18 year old entrepreneur from Buffalo, NY. Zandra's fascination with entrepreneurship began when she was 9 years old; inspired by a simple "no" from her dad. She joined the Kids Biz Small Business Development Center program at Buffalo State College. Just shy of her 10th birthday, Zandra is the youngest to graduate from the all adult class of the Minority and Women Entrepreneurial Program at the University at Buffalo. Zandra is a TEDX speaker and has been featured onall of television shows and news outlets such as Good Morning America, Black Enterprise and NPR, Seventeen Magazine, Girls Life Magazine, INC, USA TODAY, and more. She will be sharing her tips on how to get publicity to further your cause.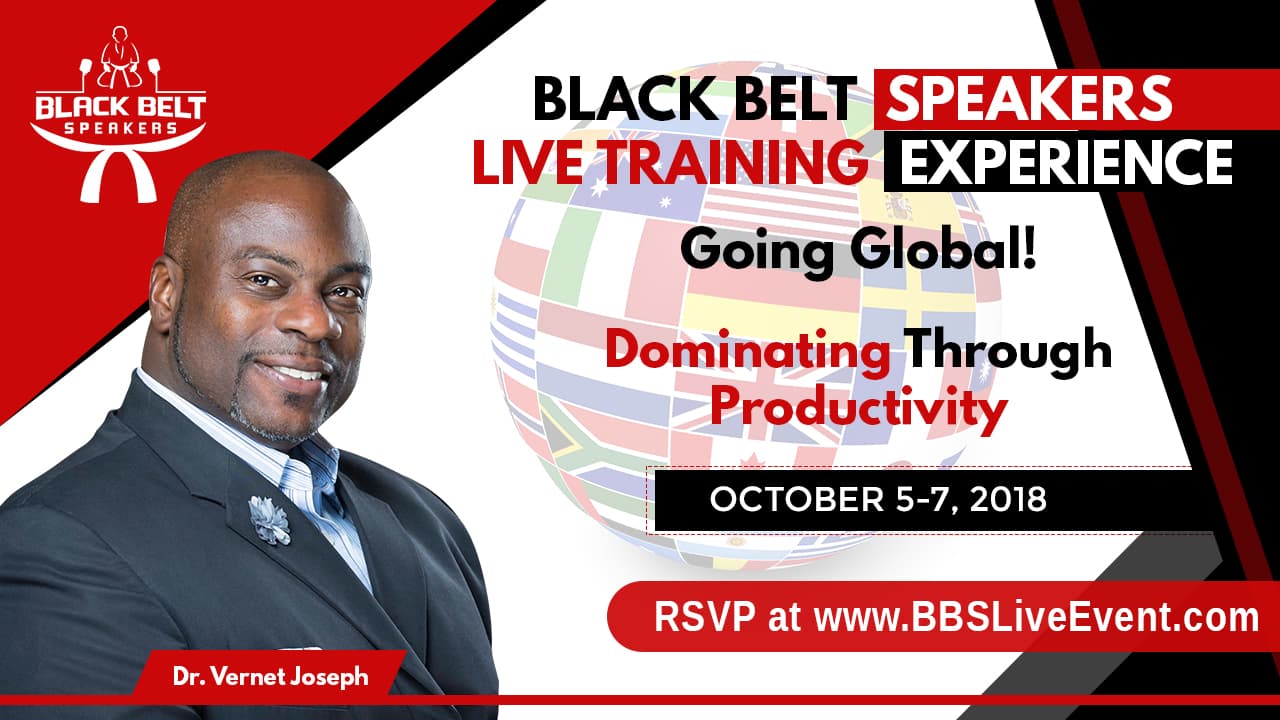 Dr. Vernet Joseph is America's #1 Productivity Speaker, Strategist & Consultant. Dr. Vernet is one of the most requested Business Strategists helping entrepreneurs and business owners maximize their productivity. He is recognized as one of the top 40 Productivity Experts to follow on twitter, Executive Professional of the Year, HERO of Women's Entrepreneurs of America, named Black Wall Street Phoenix Arizona Entrepreneur of the Year, appointed as a National Statesmen on Capitol Hill, and recently appointed as a World Civility Ambassador. He will be teaching how to maximize your production as a speaker, business owner and/or entrepreneur.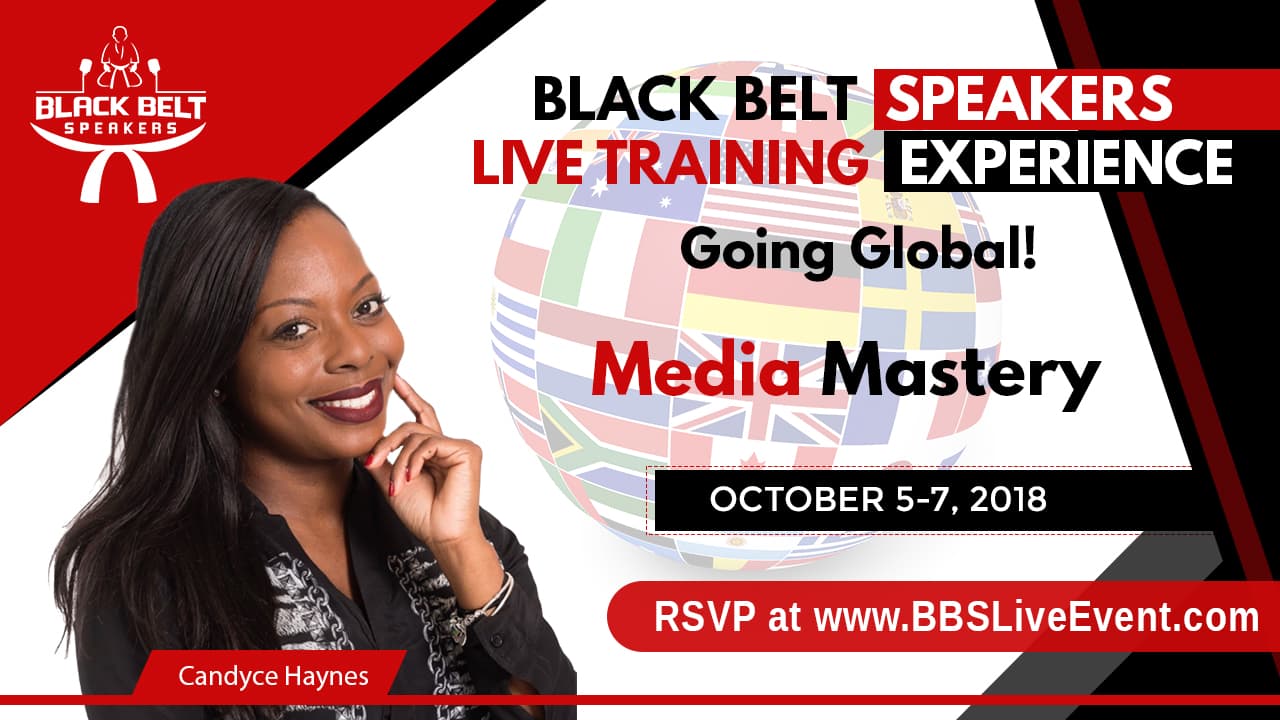 Candyce Haynes - is the queen of media. She is the founder of Movis Media and is often called upon by some of the biggest names in the speaking industry to make their media pop! Candyce was originally trained as a speaker by the legendary world-renowned Les Brown. She regularly provides media services for his high-end clients as well as his training and educational events. Candyce is a master of creating media reels and photography that allows speakers to increase their fees and get worked with ease. She will be training on how to master your media and not only get noticed but be remembered.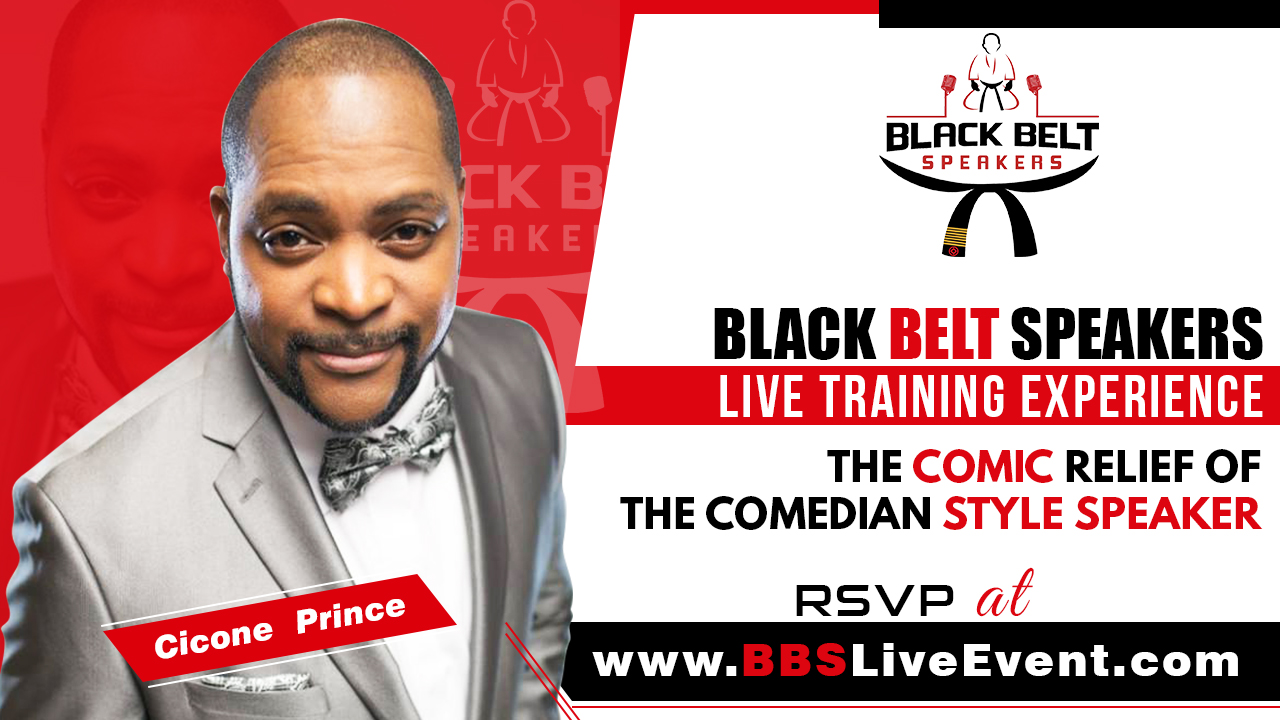 Cicone Prince - Adding comedy to a speech can either make or break the presentation. Knowing when, where and how to add comedy is the key to effectively having your audience give you a standing ovation. In my presentation I will walk you through the elements of comedy and show you when is the best time to add it in to your talk for the impact that you want and the one that your audience deserves.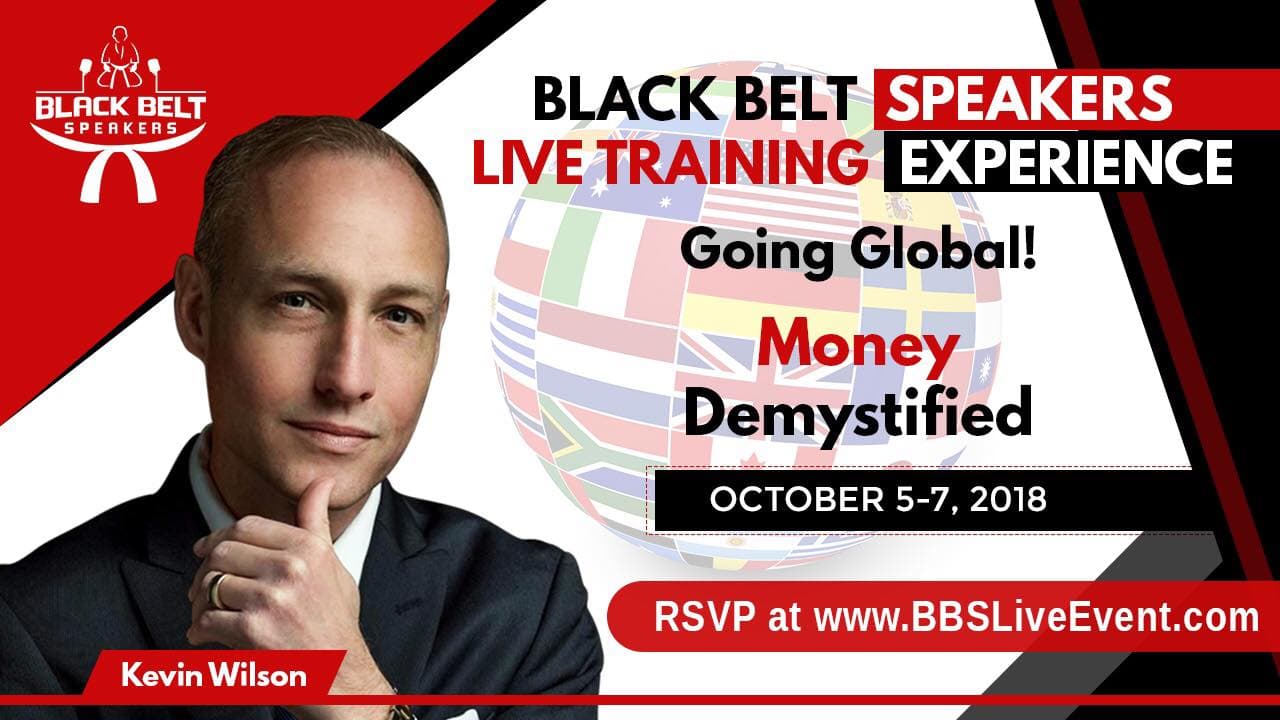 Kevin S. Wilson - Why are some people well off while others continue to struggle? Find out as we "demystify" our money, and see the fascinating overlap with other successes in our life. Learn these secrets from a self-made millionaire.
Traci Ward - It's been said that people never forget how you made them feel. We'll uncover signature techniques and traits of the heart-centered speaker. I will equipt you with the abilty to shoot straight to the core of where our deepest feelings reside. Discover ways to break chains by shooting from your heart to the heart of your audience.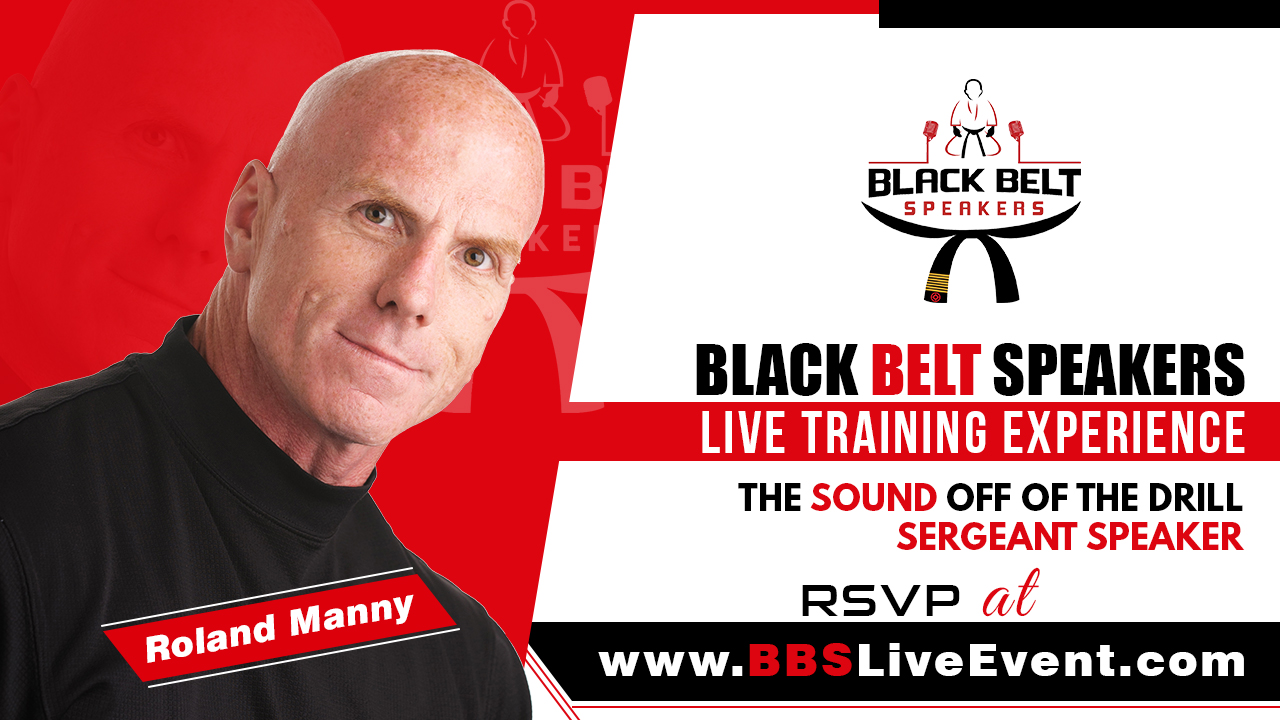 Roland Manny - There are times when you will be speaking to individuals that need a wake-up call in order to live their best life. Up until this point they have been sleep walking through life and have been told that it's ok and that it is not their fault that things are not going their way. The Drill Instructor speaker is the type of communicator that comes at them with a direct approach and with nothing held back. Learning this style will give you the ability to challenge your audience or clients to take action.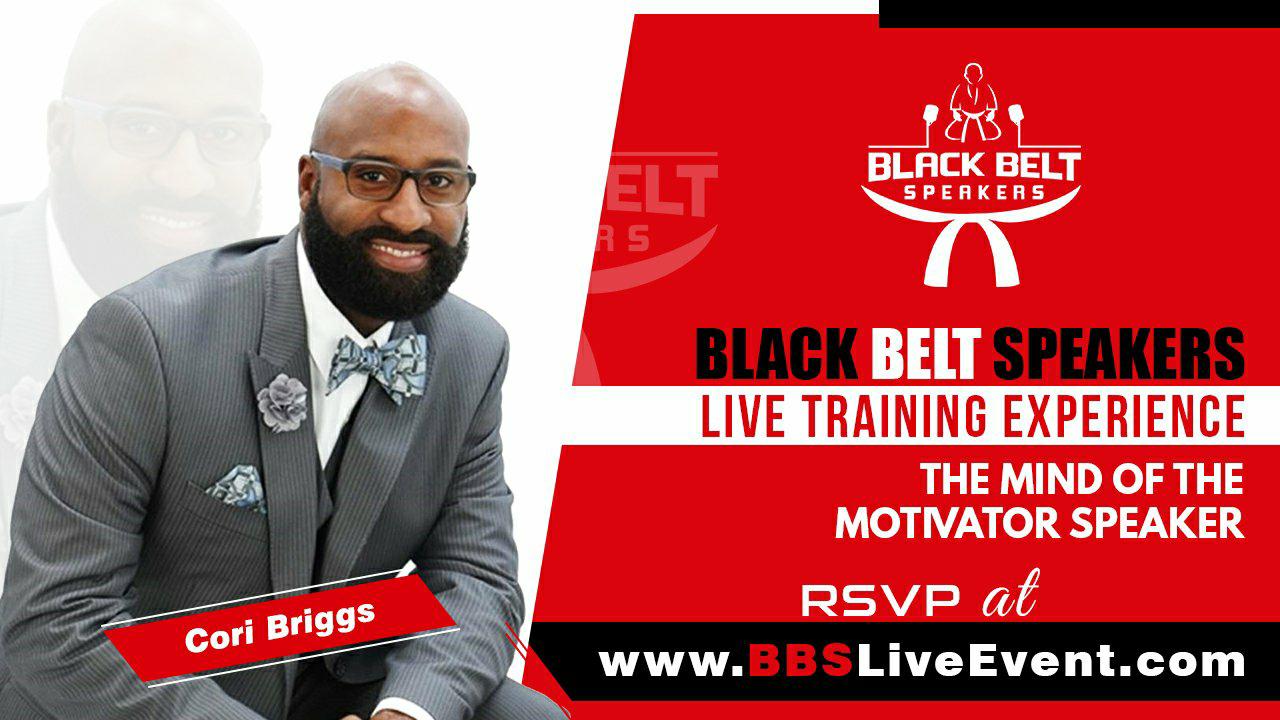 Cori Briggs - Many say that motivation is an external feeling and inspiration comes within. The funny thing is the majority of people find their greatest inspirations immediately following being motivated. As a speaker there are several speaking styles at your disposal, even during the same presentation. Yet ones ability to motivate their listeners impacts their ability to inspire them. Do you have the necessary tools to be the Motivator? During this training we'll uncover the critical steps and techniques towards delivering the type of motivation that generates inspirational transformation in your audiences.
Reserve Your Hotel Room Now!
Black Belt Speakers Fall Conference
Start date: 10/5/18 End date: 10/7/18 - Book Now
Hilton hotel is offering a special group rate.
We have a block of rooms reserved for you at a Special Event Discount Rate!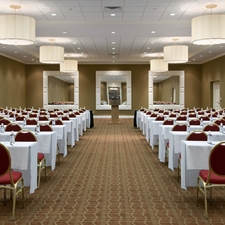 Don't sit back on your dreams of becoming a crowd moving speaker, an international speaker or simply a better communicator.
Let the team at Black Belt Speakers
help you launch or expand your business and
master your message!
Reserve Your Spot TODAY!
*All Sales Are Final*