Description
Black Belt Speakers LIVE Training Experience!
2018 Theme - Going Global!
April 5th, 6th and 7th
SHERATON DETROIT METRO AIRPORT
8000 Merriman
Romulus, MI 48174
734-729-2600

Learn Sales, Marketing and MORE
Do you have a vision to engage, connect and monetize your message?
Are you having difficulty putting your presentation together or speaking about your business?
How would you feel if you were recognized, endorsed, and paid for your worth, skill and talent?
Would you like to join us as we travel to countries around the world and share your message or talk about your business?
If any of these questions resonated with you,
you MUST purchase your ticket NOW!
You will learn techniques such as:
How to Anticipate Your Audiences' Questions and Objections

How to Move the Audience Into Action

How to Create Unique Product Offerings

How to get International Clients.

How to Take the Audience on an Emotional Journey

How to Leave Them Wanting More

How to Share Relevant and Powerful Stories About You & Your Business

How to Develop Affiliate Opportunities




How to Get Booked on International Stages

...and Much More!
Come connect with people that have international access!!!
BBS Presenters and Trainers
One of the key components to the Black Belt Speakers Training is the drills and activities that keep you thinking on your feet. This years training will feature various trainers from the Black Belt Speakers team. These individuals have spoken to groups both large and small. They have tested their messages with different audiences and been very successful. Not only have they spoken within the United States but several of them have spoken internationally. They're going to share with you some of the training drills that have helped to make them better speakers and given them the ability to think quickly and keep the audience members focused and engaged.
MORE TRAINERS AND PRESENTERS ARE BEING ADDED

Ambassador Dr. Clyde Rivers is the acting Representative to the United Nations – New York for the Interfaith Peace-Building Initiative (IPI) and the United Nations Department of Public Information (DPI). Dr. Clyde Rivers is acting Ambassador and the Director of the North American Division of the Golden Rule International and he is the Spokesperson for the World Civility Day, Community Civility Counts Initiative. He has traveled to over 60 countries and spoken with leadership around the world. He will be training on how to take your message globally and create a worldwide initiative. He will be sharing various opportunities to travel to other nations and meet dignitaries as well as speak and share your message.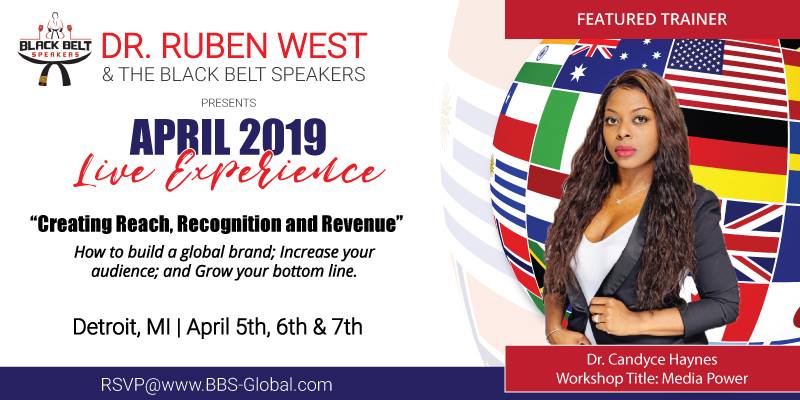 Candyce Haynes - is the queen of media. She is the founder of Movis Media and is often called upon by some of the biggest names in the speaking industry to make their media pop! Candyce was originally trained as a speaker by the legendary world-renowned Les Brown. She regularly provides media services for his high-end clients as well as his training and educational events. Candyce is a master of creating media reels and photography that allows speakers to increase their fees and get worked with ease. She will be training on how to master your media and not only get noticed but be remembered.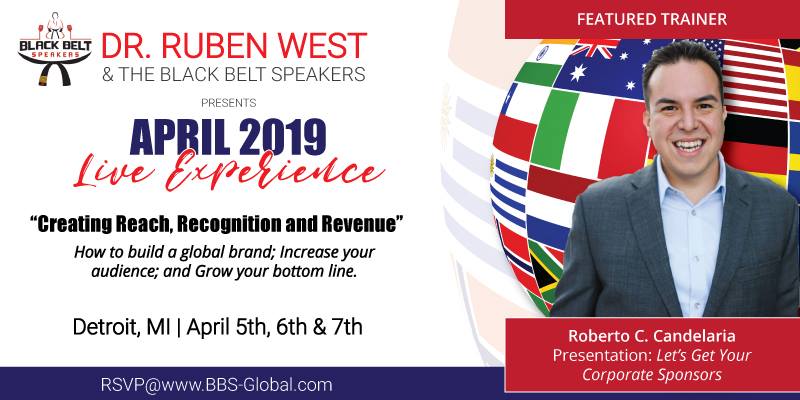 Roberto C. Candelaria - Anyone doing events realizes that there are expenses involved. Wouldn't it be great to offset some or ALL of those expenses with corporate sponsors? YOU BET IT WOULD! Roberto will be sharing his proven strategies for identifying, and partnering with the right corporate partners are ideal for you and your event! Don't miss the breakout session!!!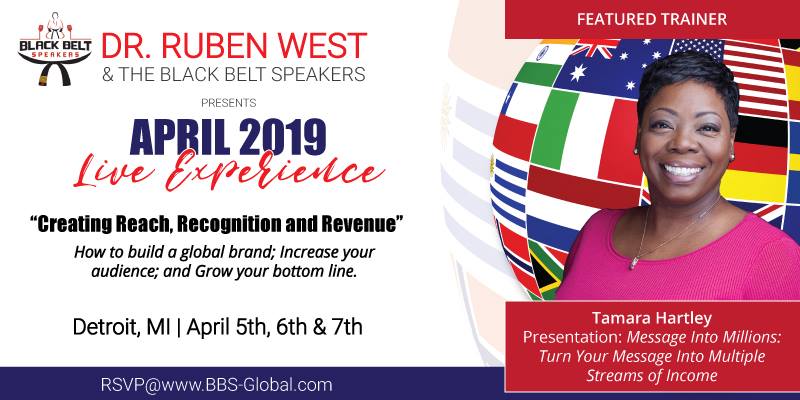 Tamara Hartley - Message Into Millions You have a message to share with the world and you want to build a global brand. Learn how to turn your message and platform into multiple products and multiple streams of income to reach more people, make a greater impact, and create cashflow for your business.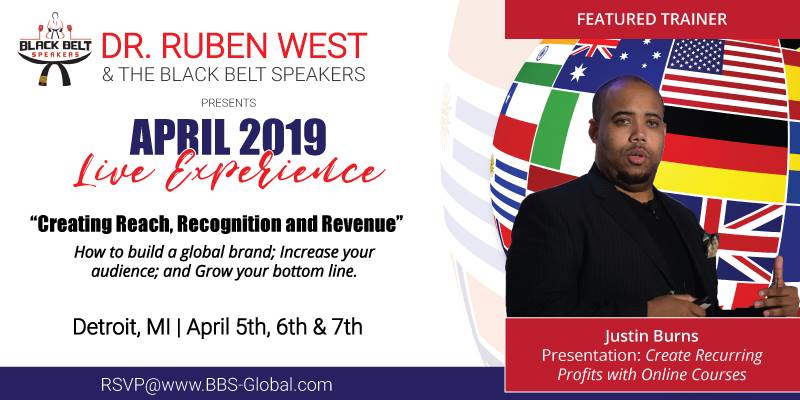 Justin Burns - Justin will be teaching and training on how you can generate ongoing revenue by creating online courses from the information you already know! He is actually the developer of the online platform that will walk you through the process. You don't want to miss this training!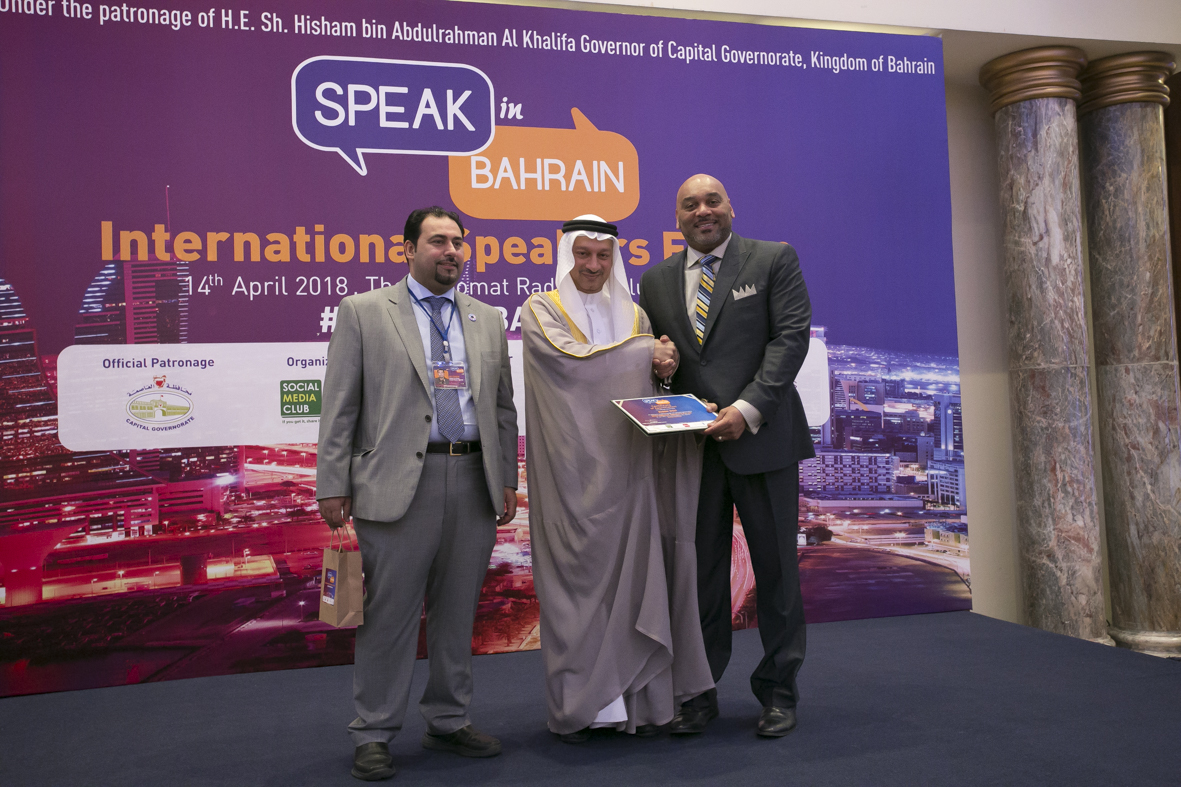 MORE TRAINERS AND PRESENTERS ARE BEING ADDED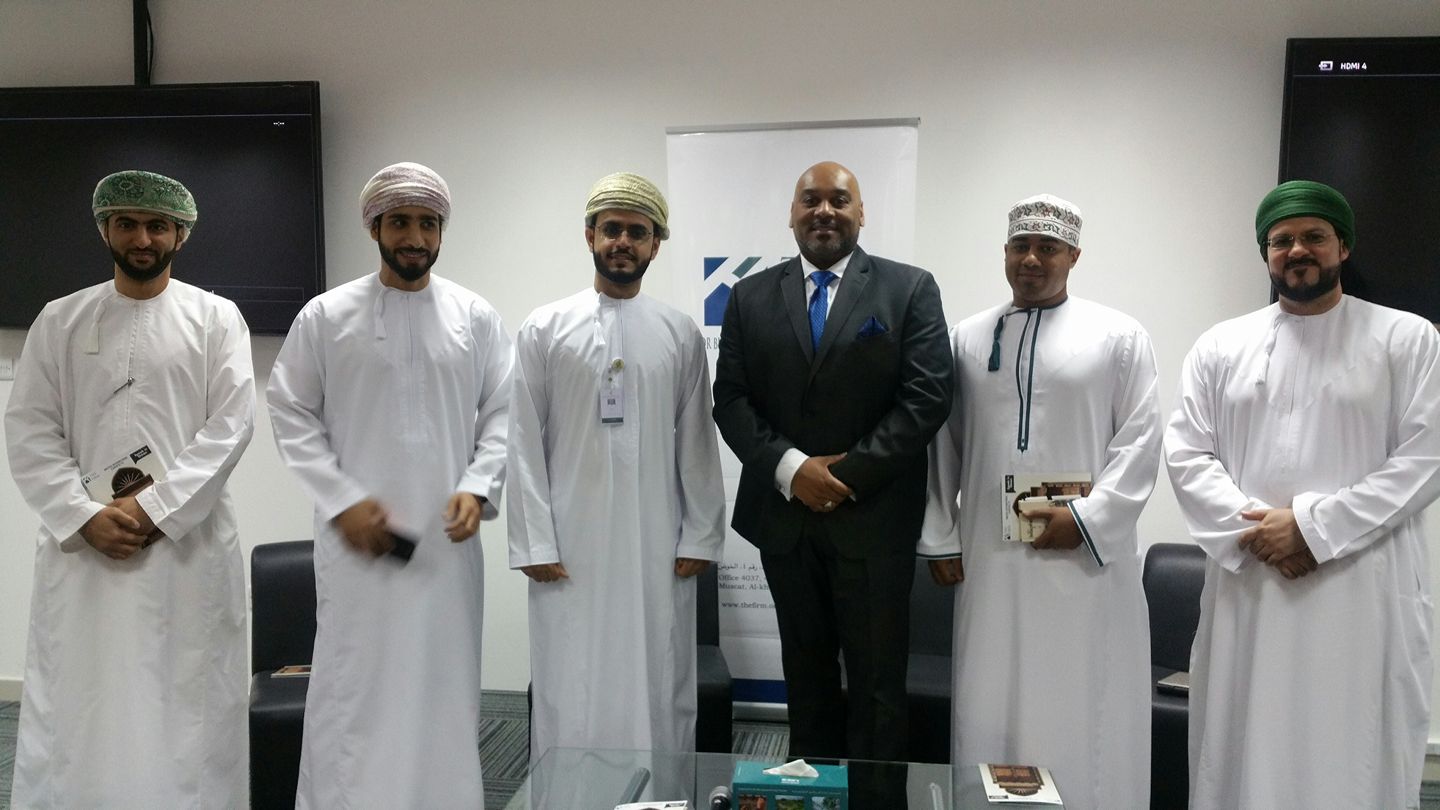 Reserve Your Hotel Room Now!
Black Belt Speakers Fall Conference
Start date: 4/5/19 End date: 4/7/19 - Book Now
SHERATON DETROIT METRO AIRPORT is offering a special group rate.
We have a block of rooms reserved for you at a Special Event Discount Rate!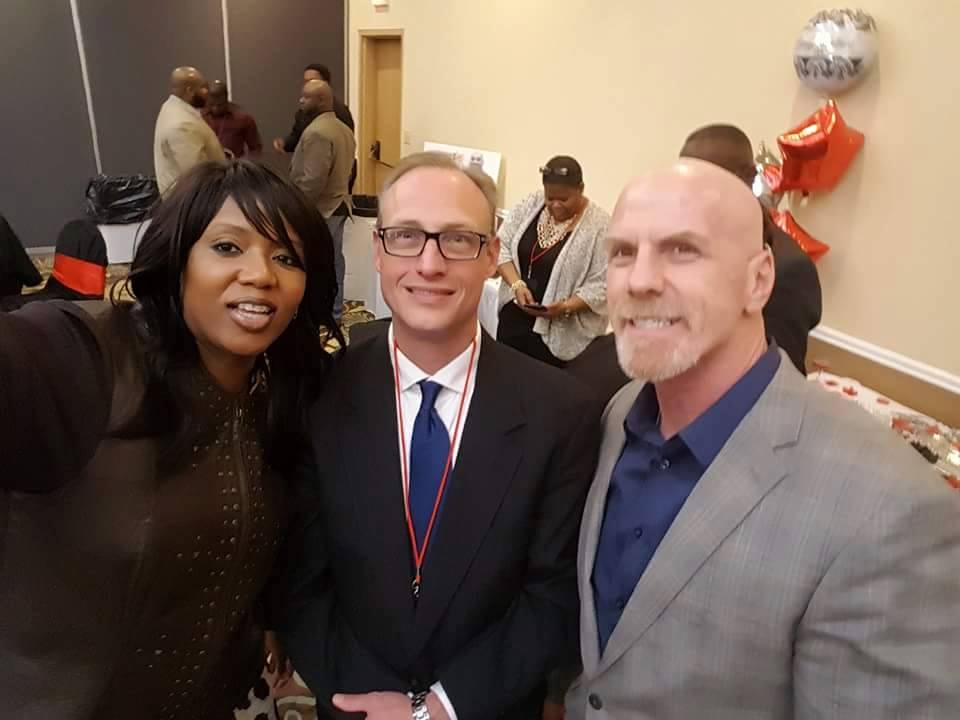 Don't sit back on your dreams of becoming a crowd moving speaker, an international speaker or simply a better communicator.
Let the team at Black Belt Speakers
help you launch or expand your business and
master your message!
Reserve Your Spot TODAY!
*All Sales Are Final*