Description
Black Belt Speakers LIVE Training!
APRIL 6th - 8th, 2018
Chicago Midway Marriott
6520 South Cicero Ave
Chicago, IL 60638
708-594-5500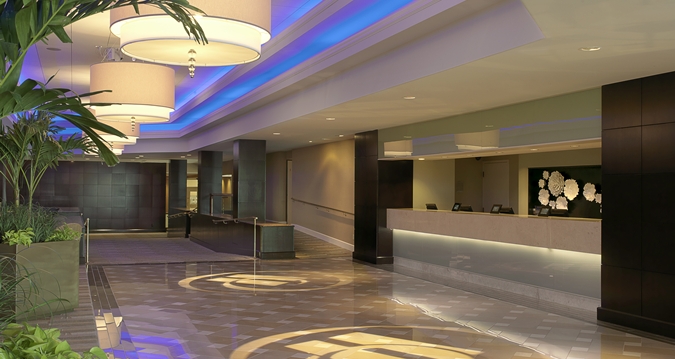 Learn Sales, Marketing and MORE
Do you have a vision to engage, connect and monetize your message?
Are you having difficulty putting your presentation together or speaking about your business?
How would you feel if you were recognized, endorsed, and paid for your worth, skill and talent?
If any of these questions resonated with you,
you MUST purchase your ticket NOW!
You will learn techniques such as:
How to Anticipate Your Audiences' Questions and Objections

How to Move the Audience Into Action

How to Create Unique Product Offerings

How to Take the Audience on an Emotional Journey

How to Leave Them Wanting More

How to Share Relevant and Powerful Stories About You & Your Business

How to Develop Affiliate Opportunities




How to Get Booked on International Stages

...and Much More!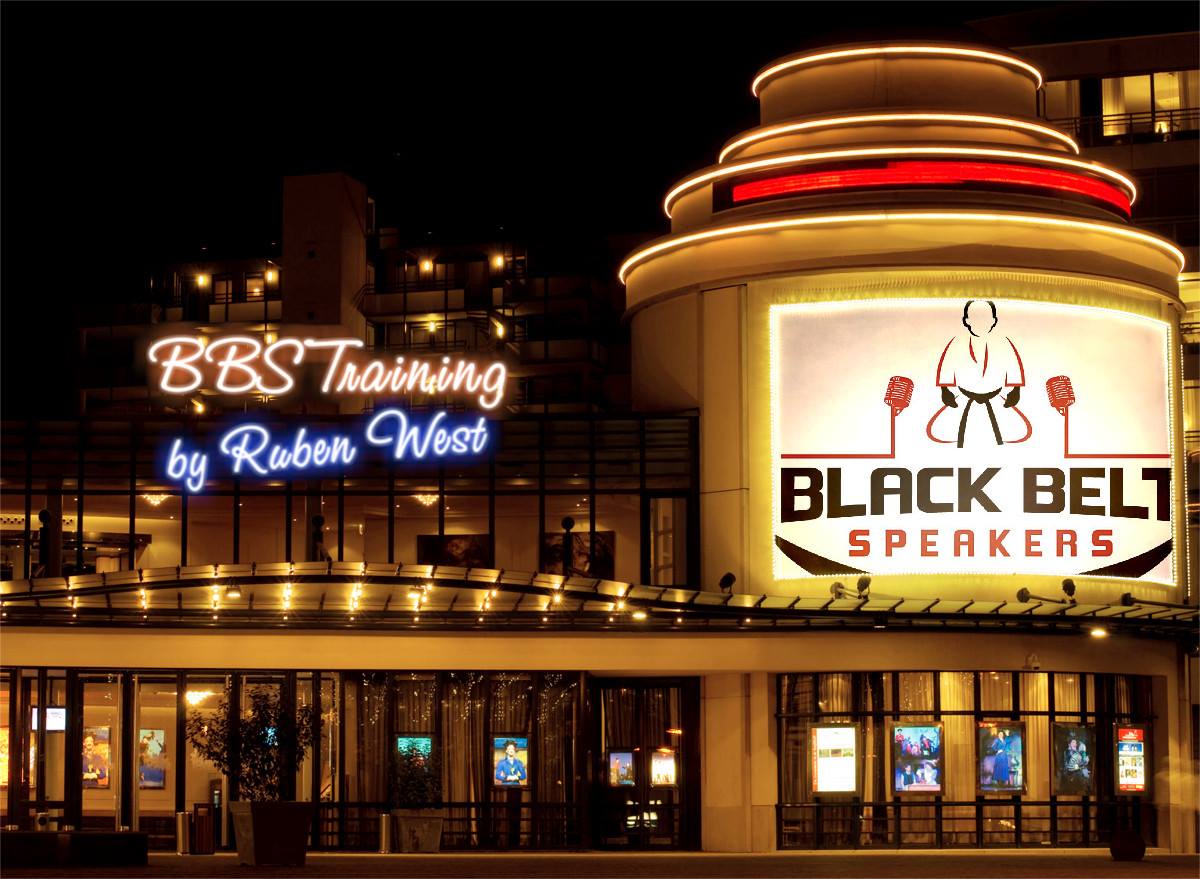 Presenters and Trainers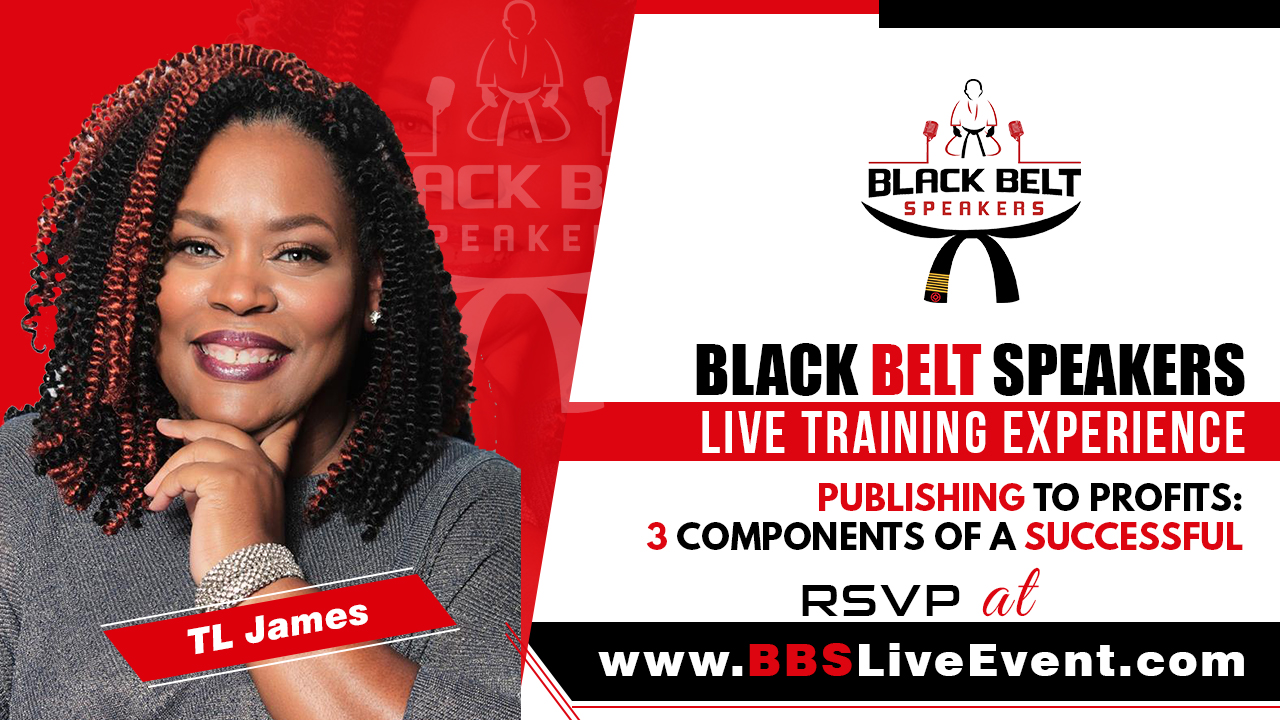 TL James - You have crafted an inspiring message through words and you are planning to make a big splash in the literary area. How can you ensure that you are ready as you embark on a best selling literary career? Let's show you the 3 components you need to ensure that you are successfully Published to Profits.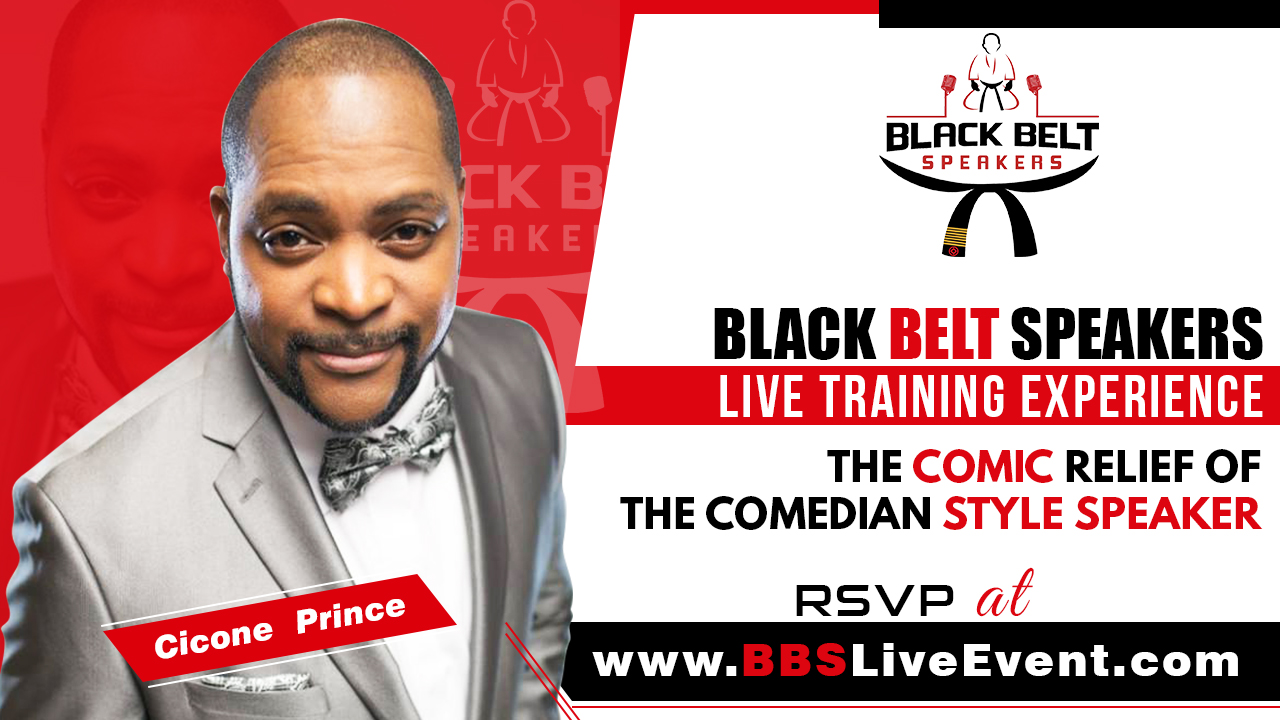 Cicone Prince - Adding comedy to a speech can either make or break the presentation. Knowing when, where and how to add comedy is the key to effectively having your audience give you a standing ovation. In my presentation I will walk you through the elements of comedy and show you when is the best time to add it in to your talk for the impact that you want and the one that your audience deserves.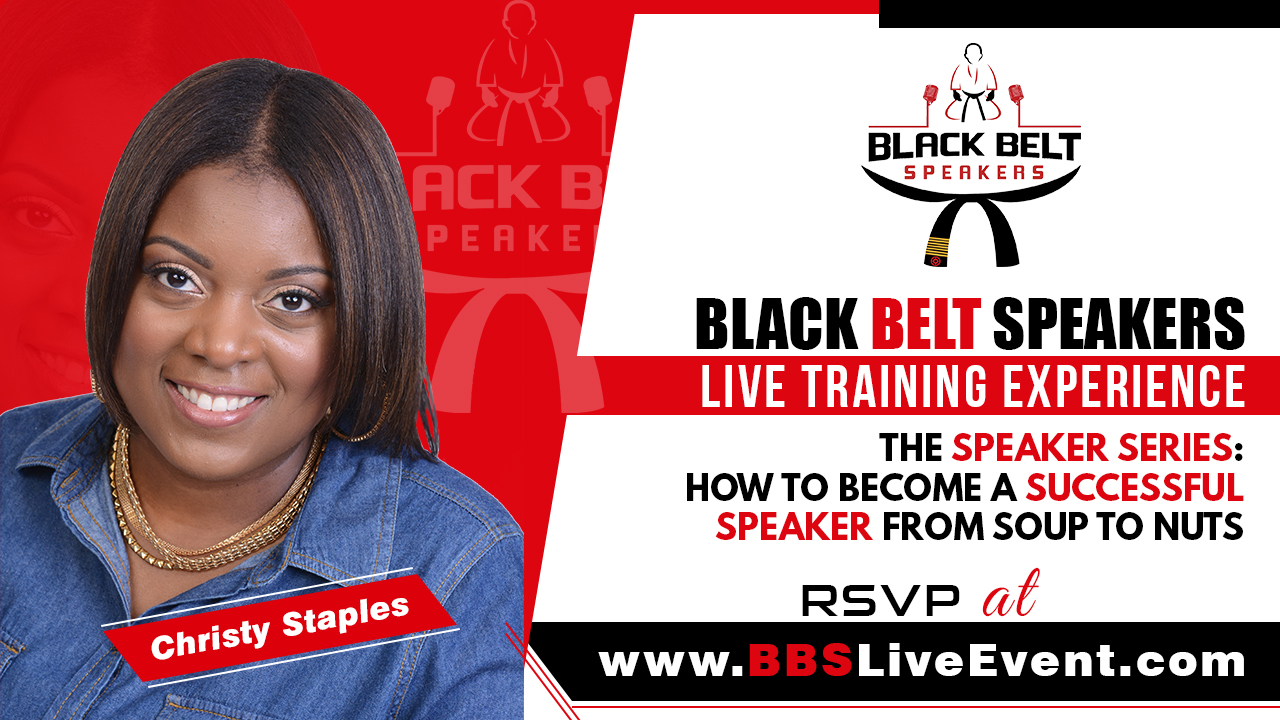 Christy Staples - I will teach you the exact system that industry leaders use to build a successful speaking brand. Specifically, you'll learn:
- How to position your brand as an expert.
- How to go from free to paid speaking engagements
- Tools needed to sales yourself
- Developing your signature topics
- Determining your booking process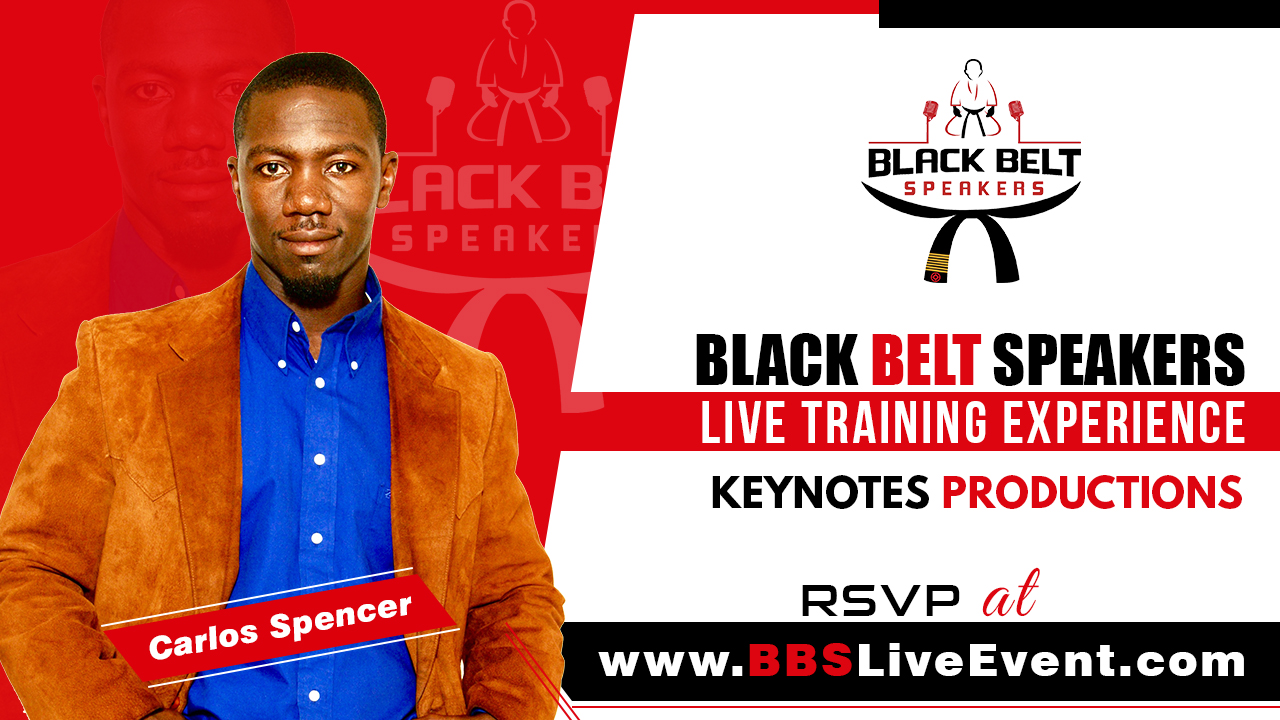 Carlos Spencer - Keynote Productions: A One Person Show. Learn the art of presenting your story in a way that will be memorable. Use every tool that you have to make the words that you say illustrate a story to the listener.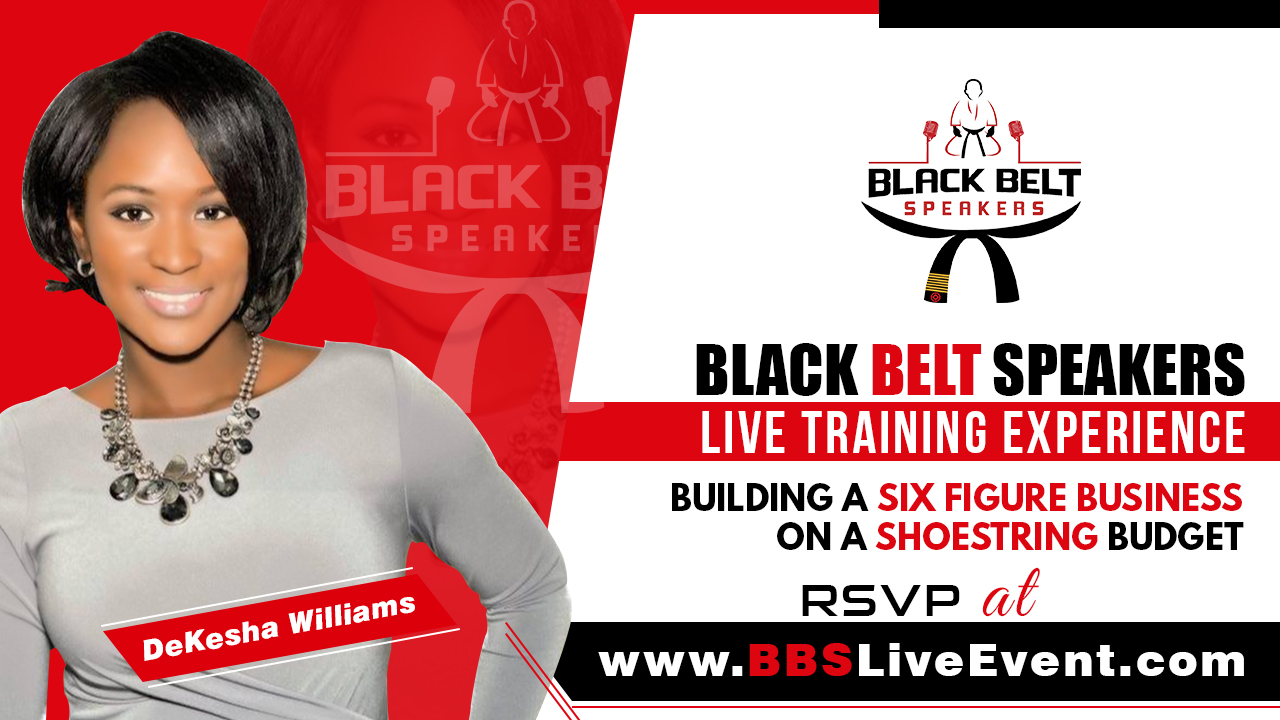 Dekesha Williams - How do you plan to focus on building a business if you're always working IN the business? It is imperative to understand that during your growth phase, that you can only get so far alone. In this presentation, I show entrepreneurs and small business owners the key players they need on their team to build six and seven-figure operationally sound infrastructures.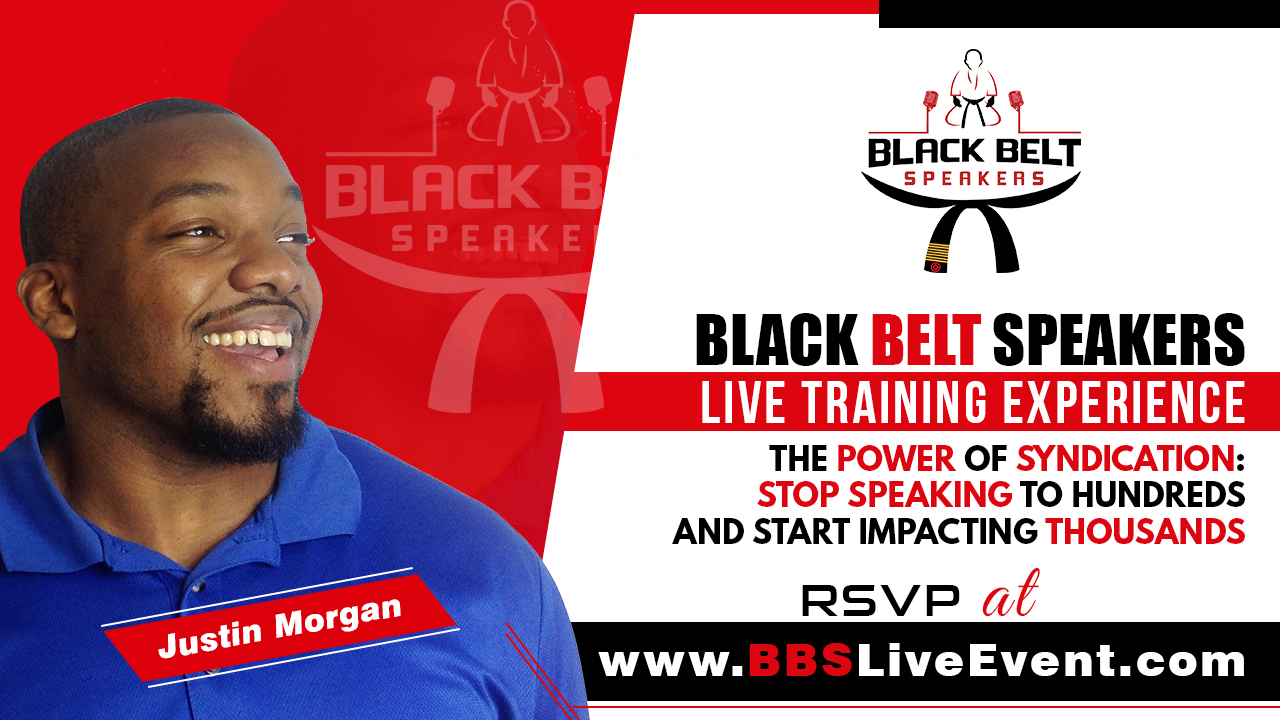 Justin Morgan - Your impact has no limit nor should the reach of the your message. Learn the tools and techniques to spread you message faster and further. You will never speak to an empty room again when you can have the world at your fingertips.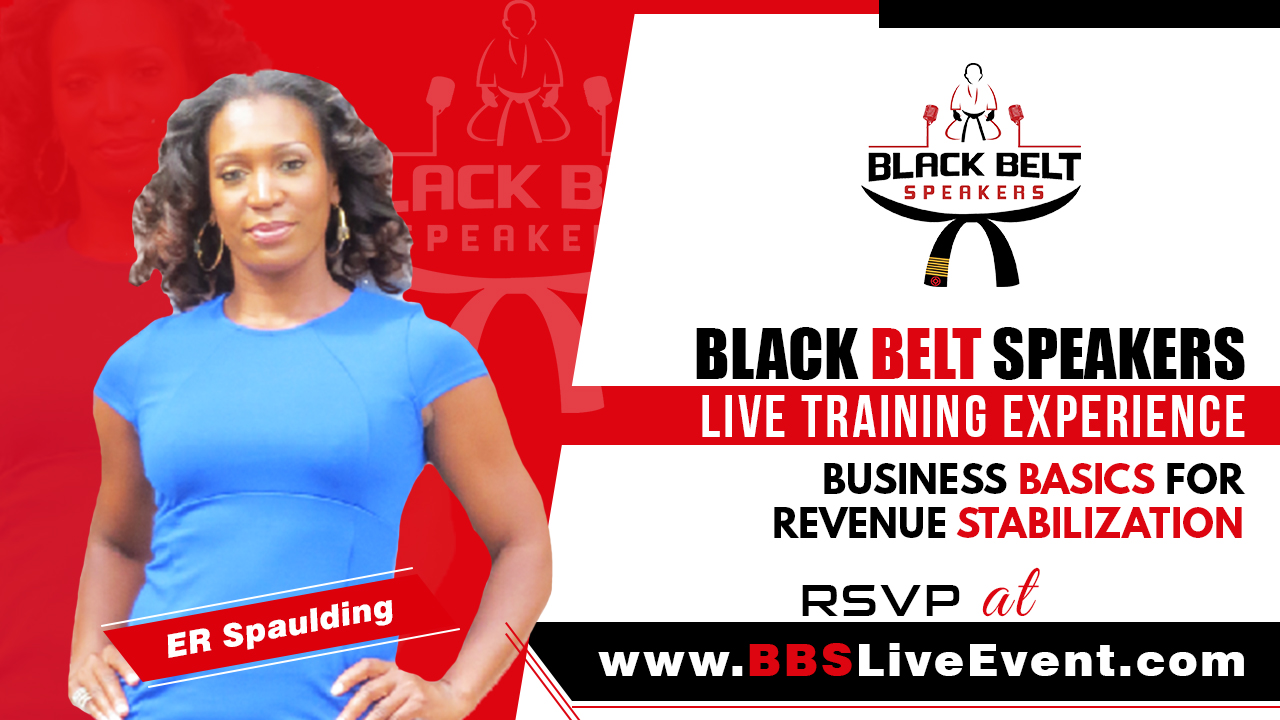 ER Spaulding - Stop being a statistic for the SBA. If cash is King, then revenue is Queen. When your businesses revenue is unpredictable and inconsistent, you fast track its doors closing and you going back into the employment line. It's time to learn how to stabilize your revenue and position your business for consistent growth.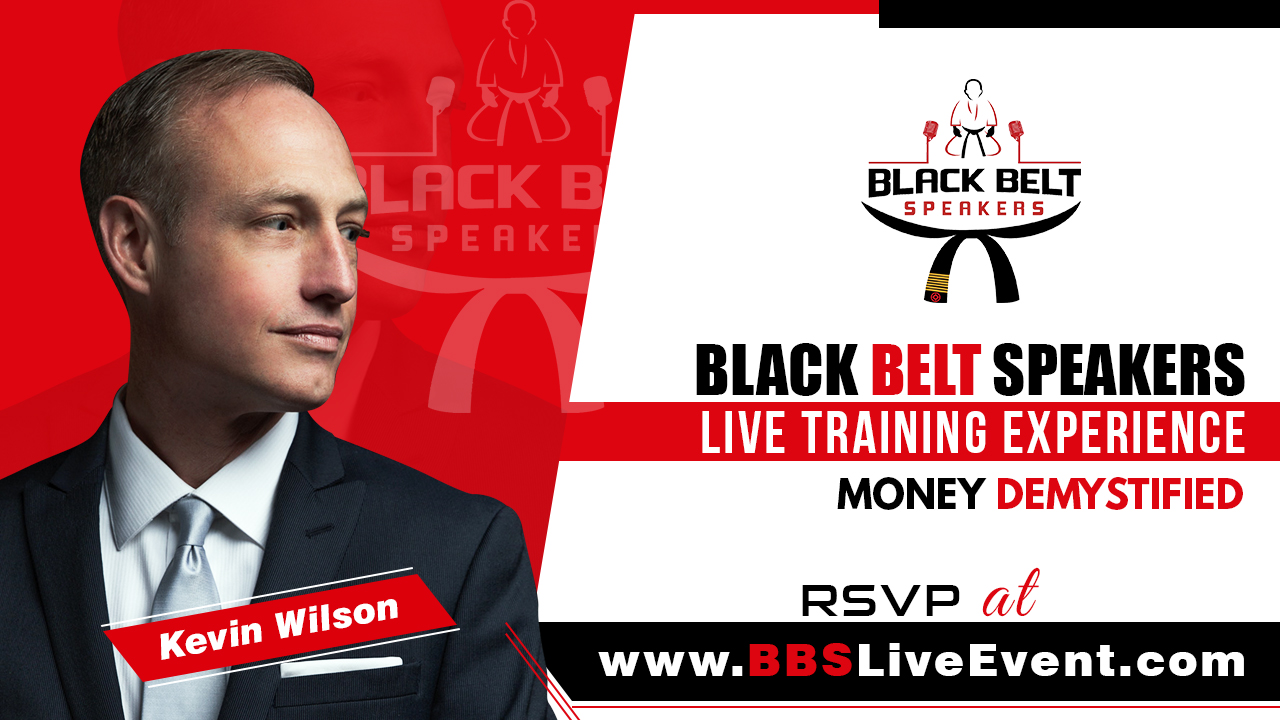 Kevin S. Wilson - Why are some people well off while others continue to struggle? Find out as we "demystify" our money, and see the fascinating overlap with other successes in our life. Learn these secrets from a self-made millionaire.
Traci Ward - It's been said that people never forget how you made them feel. We'll uncover signature techniques and traits of the heart-centered speaker. I will equipt you with the abilty to shoot straight to the core of where our deepest feelings reside. Discover ways to break chains by shooting from your heart to the heart of your audience.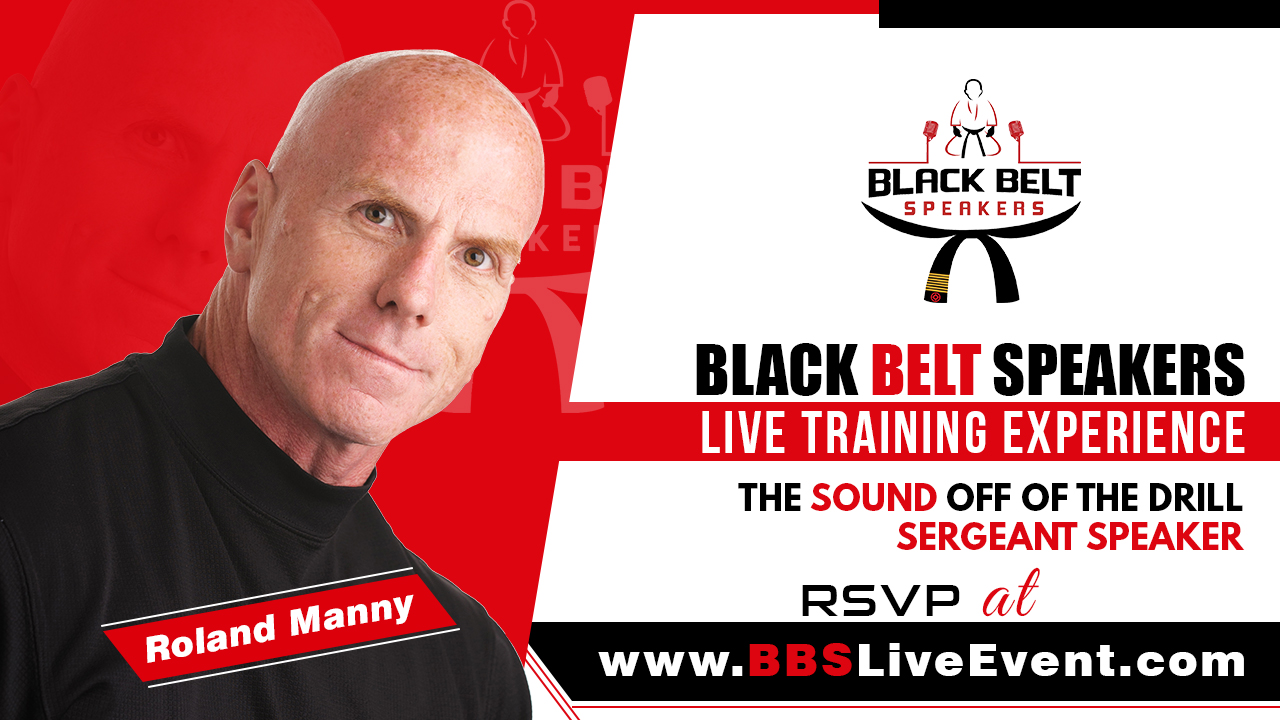 Roland Manny - There are times when you will be speaking to individuals that need a wake-up call in order to live their best life. Up until this point they have been sleep walking through life and have been told that it's ok and that it is not their fault that things are not going their way. The Drill Instructor speaker is the type of communicator that comes at them with a direct approach and with nothing held back. Learning this style will give you the ability to challenge your audience or clients to take action.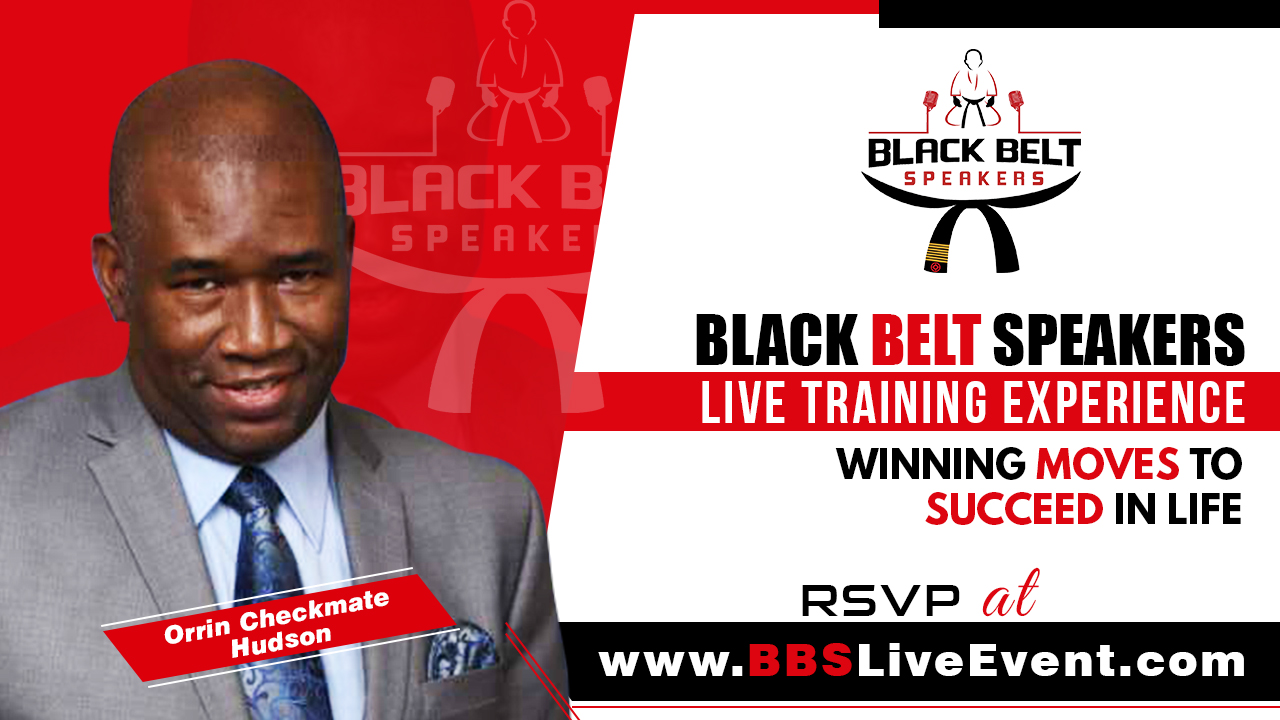 Orrin Checkmate Hudson - Winning Moves to Succeed in Business and Life! "Have you been staying on the sidelines? Now is the time to get into the game and step into your greatness & unlimited possibilities." Critical thinking, decision making & problem solving are key components of any successful business. In this session, you will learn:
• How to be laser focused to achieve goals & objectives.
• The importance of smart "first time" decisions and problem solving skills.
• The strategy of building a dream team.
• How to outthink the competition & finish on top.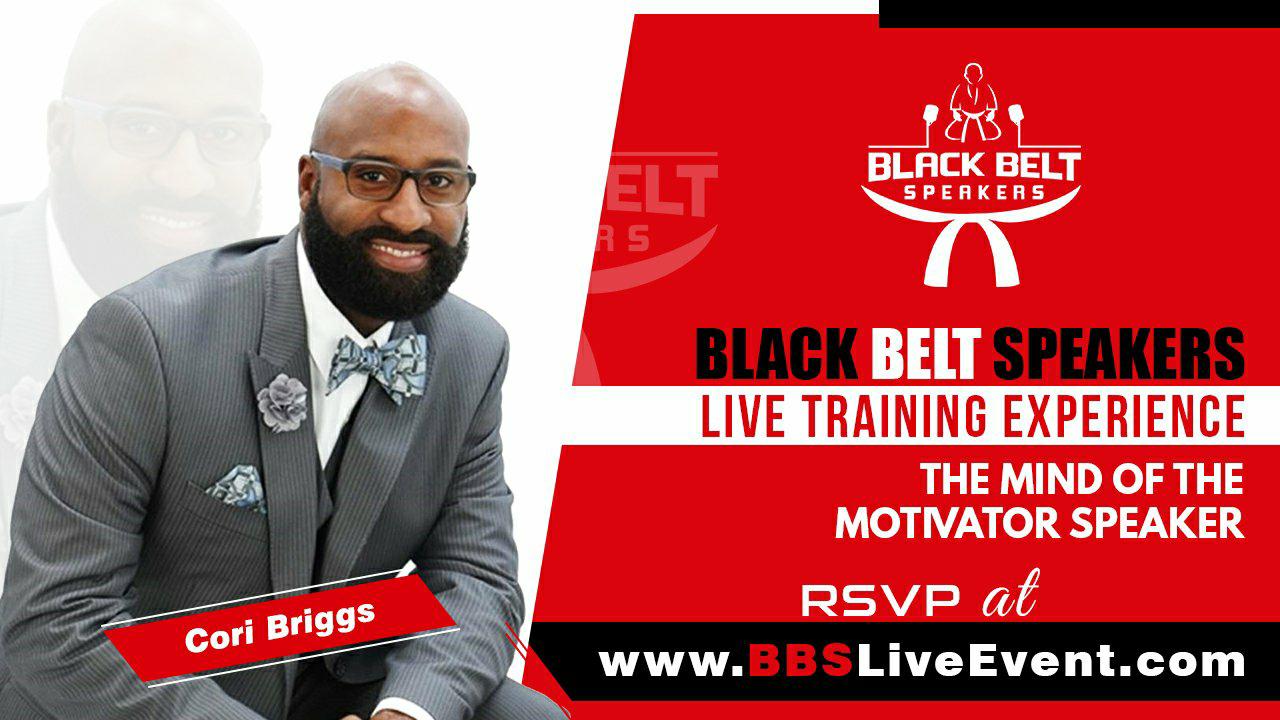 Cori Briggs - Many say that motivation is an external feeling and inspiration comes within. The funny thing is the majority of people find their greatest inspirations immediately following being motivated. As a speaker there are several speaking styles at your disposal, even during the same presentation. Yet ones ability to motivate their listeners impacts their ability to inspire them. Do you have the necessary tools to be the Motivator? During this training we'll uncover the critical steps and techniques towards delivering the type of motivation that generates inspirational transformation in your audiences.
Reserve Your Hotel Room Now!
Black Belt Speakers Spring Conference
Start date: 4/5/18 End date: 4/9/18 Last day to book: 3/20/18
Marriott hotel(s) offering your special group rate: · Chicago Marriott Midway for $139.00 USD per night
We have a block of rooms reserved for you at a Special Event Discount Rate!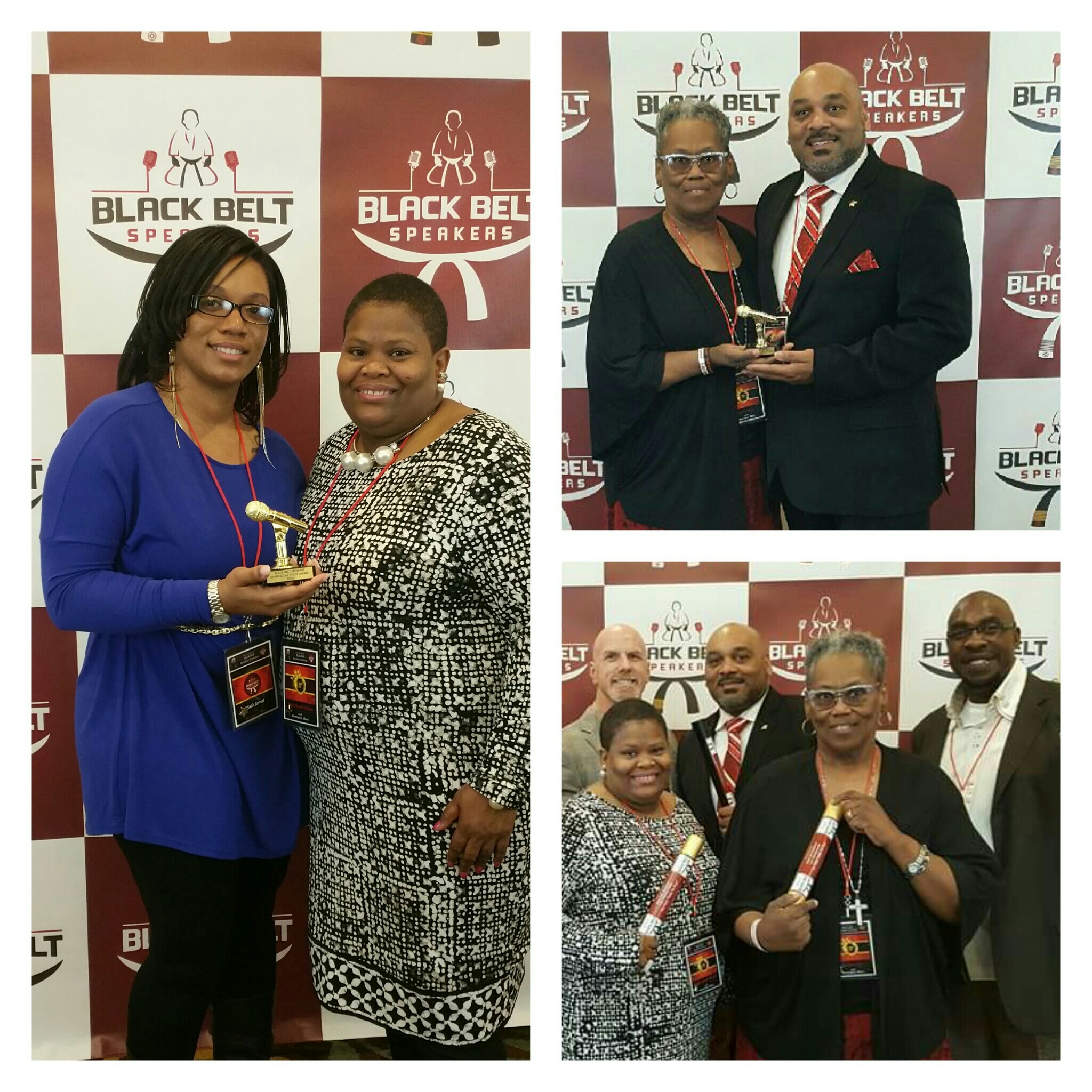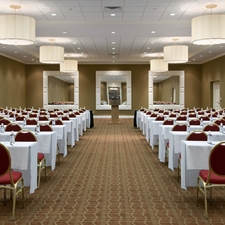 Don't sit back on your dreams of becoming a Crowd Moving Speaker.
Let the team at Black Belt Speakers
help you launch or expand your business and
master your message!
Reserve Your Spot TODAY!
*All Sales Are Final*