Description
Black Belt Speaker LIVE Training!
September 29 - October 1, 2017
Renaissance Charlotte Suites Hotel
2800 Coliseum Centre Drive
Charlotte, North Carolina 28217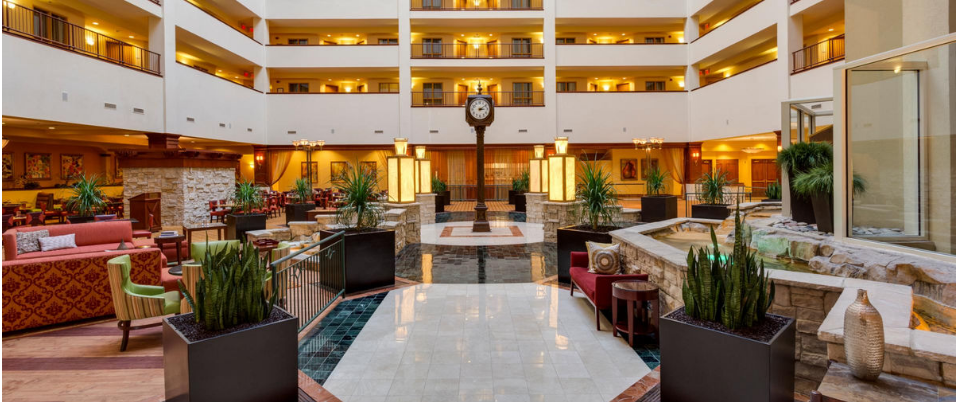 Do you have a vision to engage, connect and monetize your message?
Are you having difficulty putting your presentation together?
How would you feel if you were recognized, endorsed, and paid for your worth, skill, and talent?
If any of these questions resonated with you,
you MUST purchase your ticket NOW!
You will learn techniques such as:
How to Anticipate Your Audiences' Questions and Objections

How to Move the Audience Into Action

How to Create Unique Product Offerings

How to Take the Audience on an Emotional Journey

How to Leave Them Wanting More!

How to Share Relevant and Powerful Stories

How to Develop Affiliate Opportunities

How to Generate Massive Revenue

How to Get Booked on International Stages

...and Much More!
---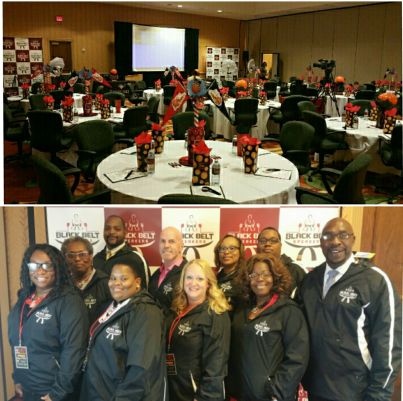 ---
Check out some of our Guest Presenters:
Dr. Adria Luster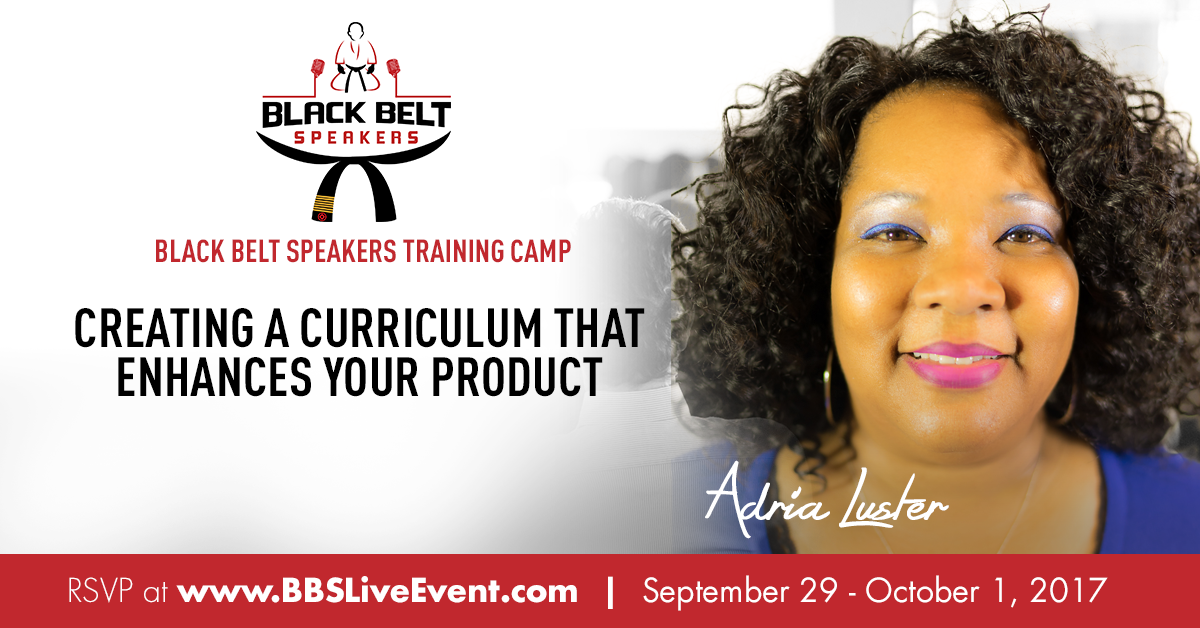 Dr. Adria E. Luster is an educator with 20+ years of curriculum experience. Let her assist you with creating a unique program of study to accompany your message and your products!
Jerry Franklin Poe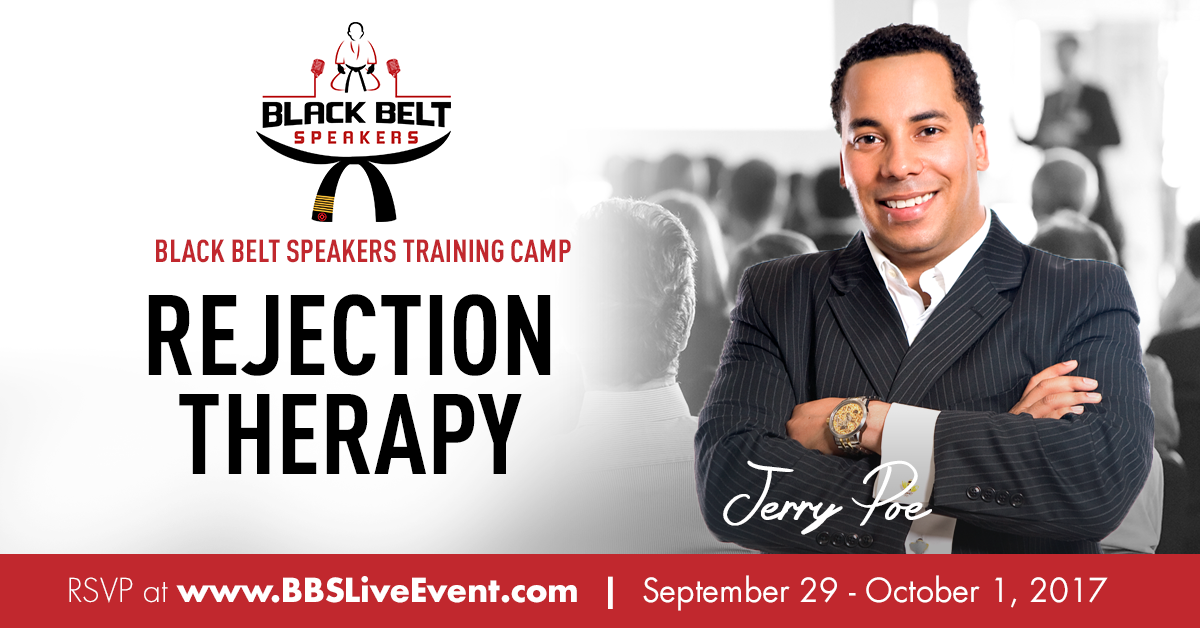 Jerry Franklin Poe is the #1 Certified Revenue Coach in the country. He teaches small business owners how to increase their revenue while reducing their labor by using the legendary Evergreen Revenue Model
Kevin Wilson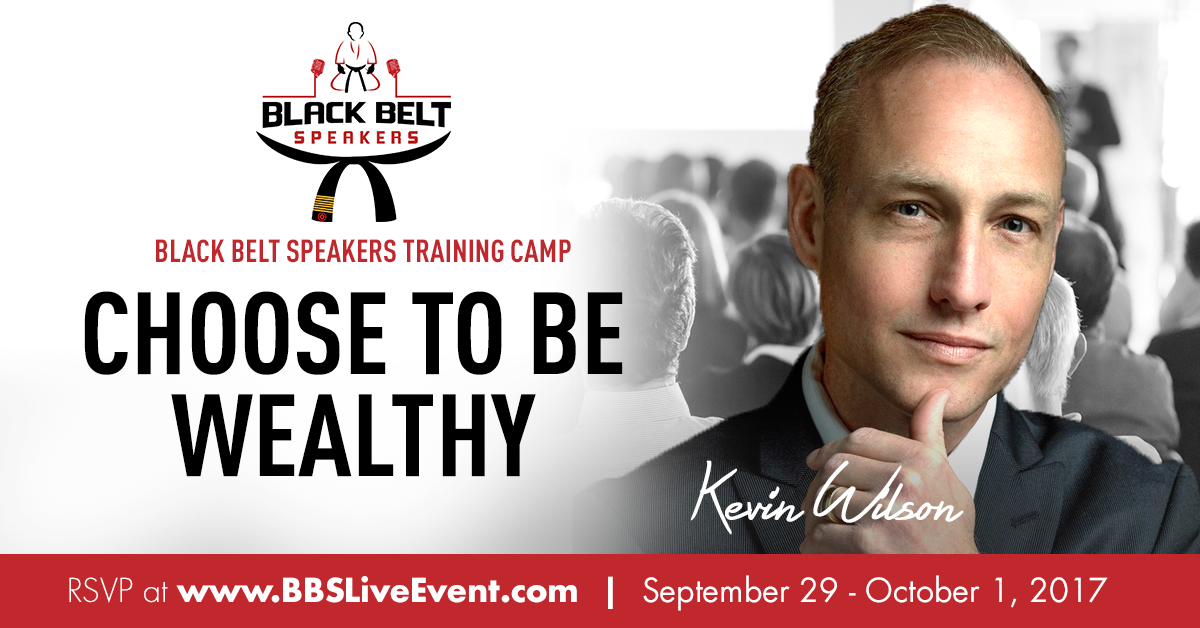 Through strategies and principles he has learned and initiated, Kevin Wilson has become a self-made millionaire. His passion now is to teach others the secret of money, and how to "Choose to be Wealthy."
Kim Martin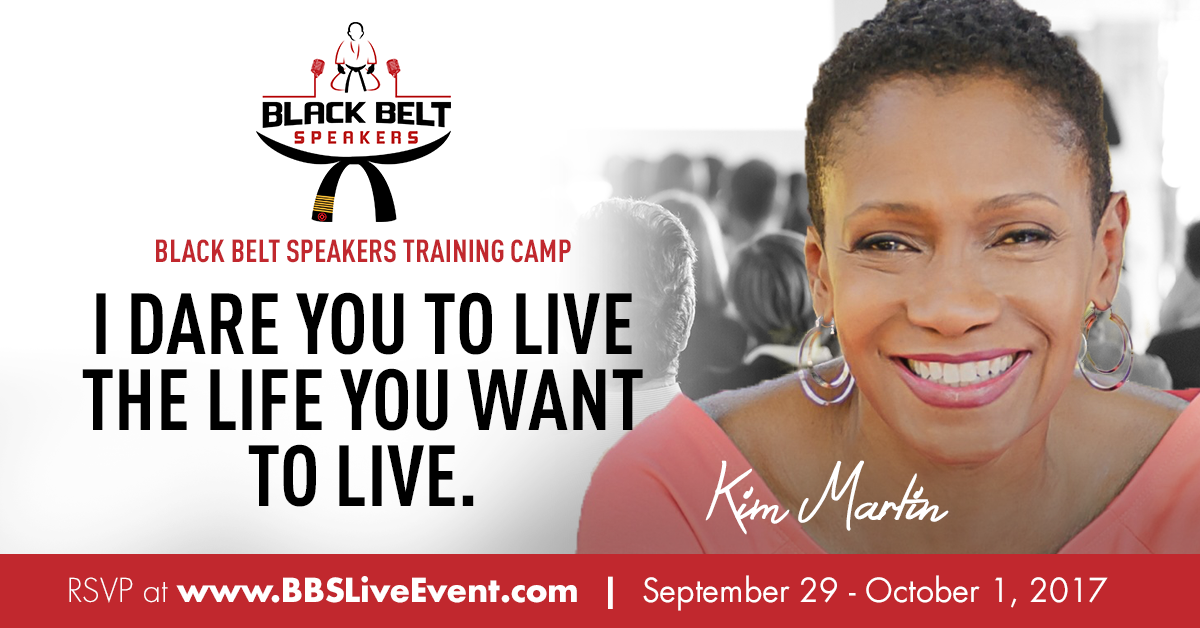 Kim Martin is an illustrative speaker, Amazon #1 best-selling author and Amazon international best-selling author who fervently advocates living life with a legacy mindset, and a commitment to be undeniably audacious.
Lethia Owens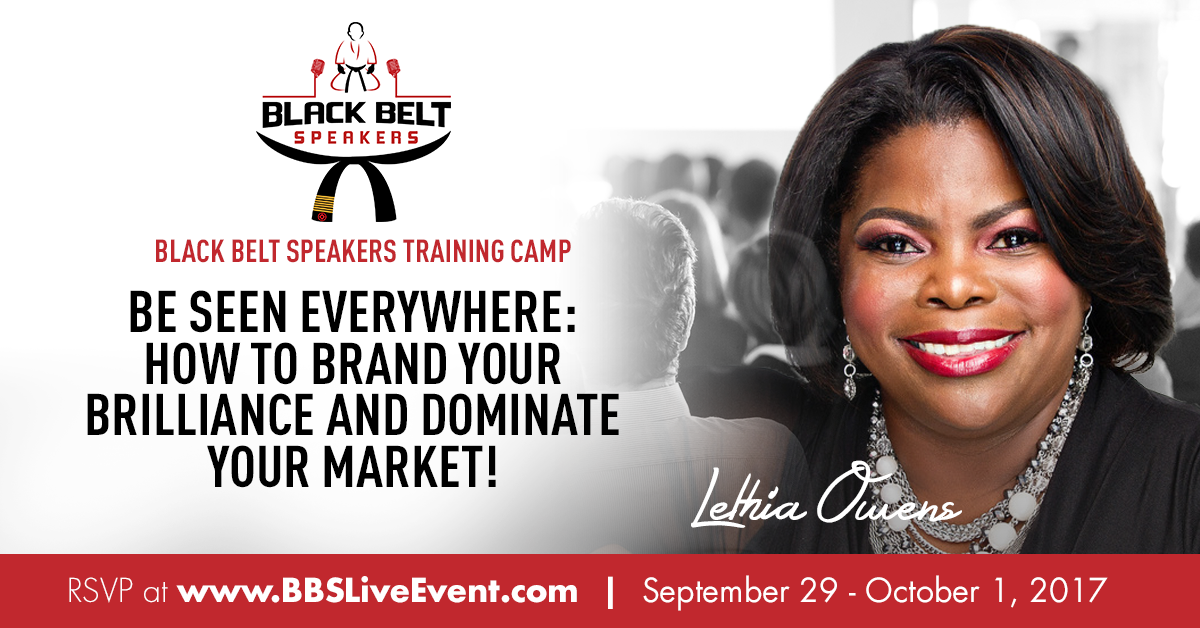 Lethia Owens is known for her unparalleled ability to help businesses and professionals brand their brilliance. She is a best-selling author, Tech CEO, branding expert and market domination strategist who is ranked #8 among the top 30 brand gurus in the world. (It's no joke – look it up). Lethia knows what it takes to be a game changer. She's a little geeky, magnetically motivating and oozing with brilliant business strategies that challenge you to get in the game because game changers, not spectators win championships. She is the founder of Game Changers International, and the author of Your Brand Influence: The Art and Science of Building an Influential Personal Brand. Her message of reinvention, courage and self-empowerment has inspired audiences on Fox, CBS and NBC affiliate networks.
Nicole Bluefort

Rhonda Williams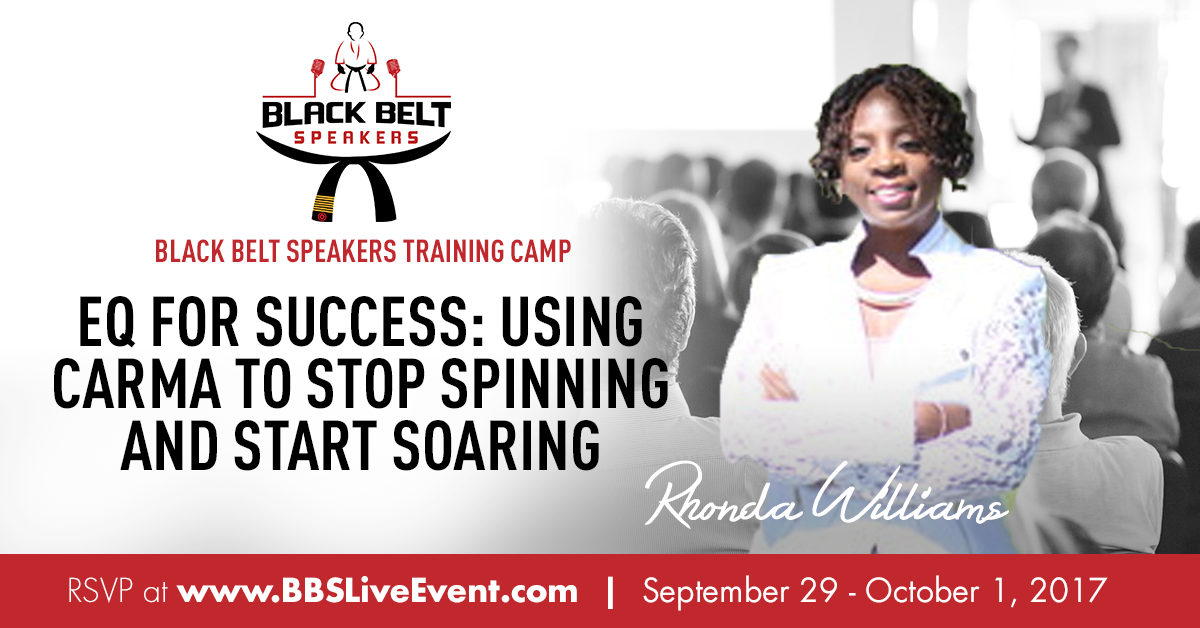 Rhonda Y. Williams is an entrepreneur, dynamic healthcare leader, author, publisher, speaker, trainer and coach. With past executive level roles as Chief Nursing Officer, Chief Clinical Officer and Administrator/Chief Executive Officer of a hospital, Rhonda now uses her leadership experience to help executives, professionals, and aspiring entrepreneurs define the path to future success and happiness using a firm foundation of emotional intelligence.
Robin Shyrell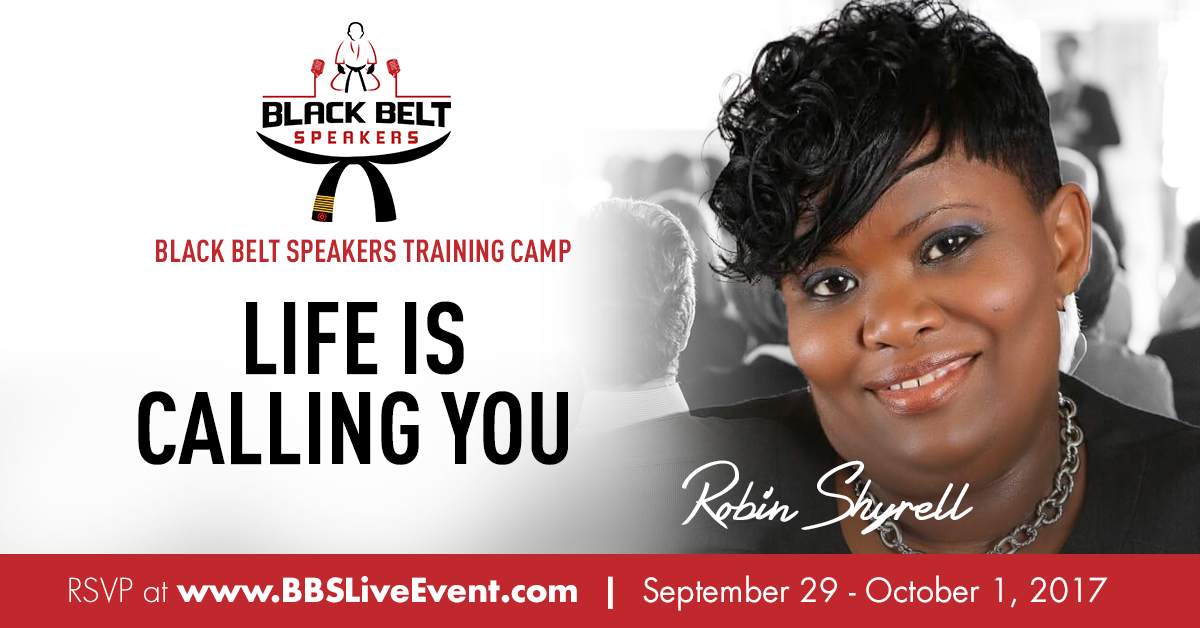 Stephanie D. Barnes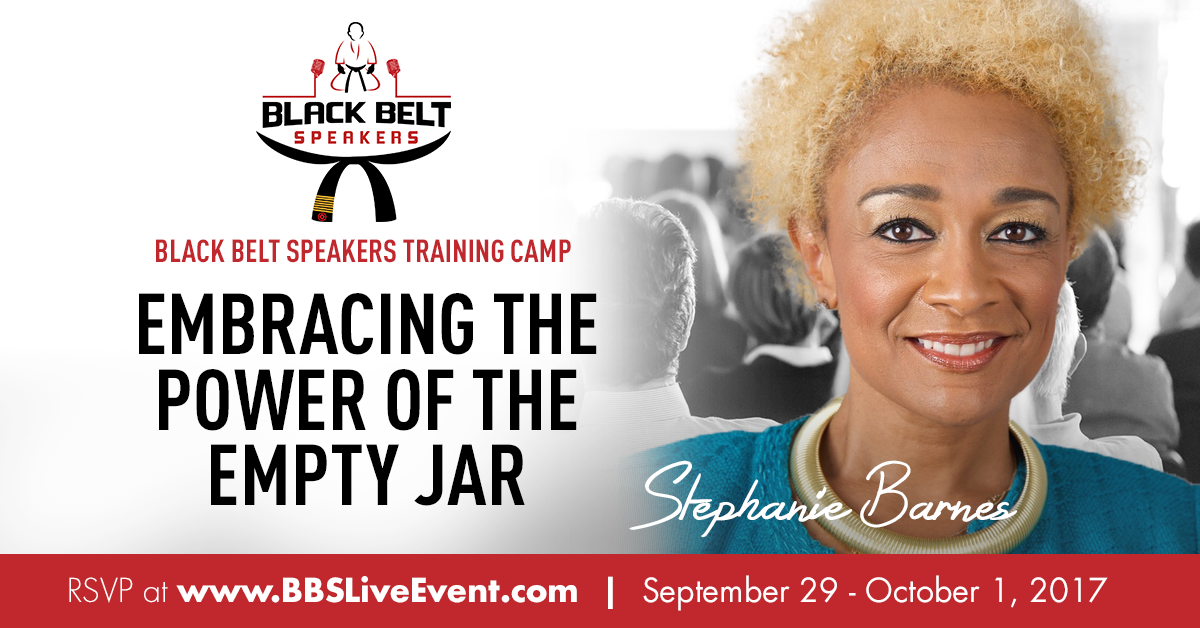 Dr. Stephanie D. Barnes is the CEO of The Fruition Group, LLC, a company that specializes in personal excellence, leadership and strategic planning solutions.
Traci Ward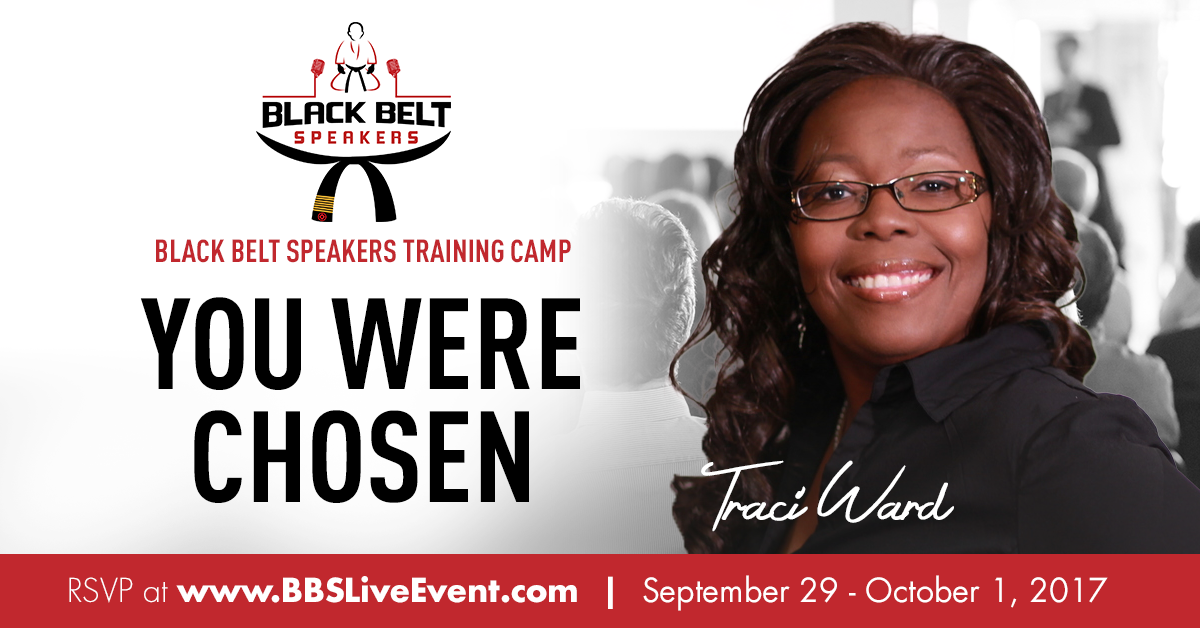 Traci Ward is an Amazon Best Selling Author, International Speaker, Coach and creator of the life transforming, "I Am ENOUGH" Movement. Through facilitating corporate workshops, training and speaking, Traci uses accountability, personal goal setting and other methods to help clients realize their fullest potential and to take back or maintain control of their destiny.
Veronica Byrd
Wendell Graham
Wendell Graham is the Owner and CEO of Slight Edge Consulting and Advantage Construction, a certified professional life coach, motivational speaker, published author and radio show personality. He is passionate about helping others excel in both their personal and professional lives.