Black Beauty: Experiential Literature Workshop

Multiple Dates
Event Details
BLACK BEAUTY (Anna Sewell)
Sep 5 or 6, 2013
We can't wait to bring this book to life! We'll explore the sights, sounds, smells, tastes, and feel of this wonderful story through prop-based discussion and creative activities, including drama, art, writing, history, geography, science, and more!  (See www.LitWitsWorkshops.com for our gallery and more details.) When children learn with their senses, their enthusiasm and curiosity increase, and teachable moments abound.
About this book, from Goodreads:  Although Anna Sewell's classic paints a clear picture of turn-of-the-century London, its message is universal and timeless: animals will serve humans well if they are treated with consideration and kindness. Black Beauty tells the story of the horse's own long and varied life, from a well-born colt in a pleasant meadow...read more 
Workshop Details
How it works:  Each four-hour LitWits workshop focuses on a single work of literature that the children have read before they arrive.  Heavily abridged and audio versions are perfectly acceptable! Though we encourage completion of the book before the workshop, it's not necessary in order to enjoy our creative, immersive activities. 
Ages:  We don't have age restrictions – as a parent, you know best what your child is ready for, interested in, and capable of. Having said that, we find that ages 9-12 are almost always "ready to LitWit"!
Time and Place: Workshops are held Thursday mornings from 9:00 a.m. to 1:00 p.m. on the campus of Vintage Faith Church at 350 Mission Street, Santa Cruz, upstairs in the Children & Youth Building.  The Abbey coffeehouse is right next door, if you'd like to jumpstart your four hours of free time!
Cost for each 4-hour workshop: The cost of each workshop includes all supplies and snacks; children bring their own lunch. If you are registering one child, each workshop is $65.  If you are registering siblings for the same workshop, each workshop is $60/child. LitWits Workshops is an approved vendor for Ocean Grove Charter School. 
Cancellation policy: We purchase materials several days in advance of each workshop, so please let us know as soon as possible if your child won't be able to attend. We appreciate your consideration!
Where

Vintage Faith Church (upstairs in the Children & Youth building)
350 Mission Street
Santa Cruz, CA 95060


Multiple Dates
Add to my calendar
Organizer
LitWits Workshops
We bring great books to life for kids!
A LitWits workshop is a sensory, creative, kinetic immersion in a pre-read book. It's amazing how much kids can learn while they're "just" having fun! In each workshop, we reach straight into the story to come up with: 
sensory props (we see, hear, smell, and feel what the characters did)
bookbites (we taste what the characters ate)
creative projects (we make what a character made)
activities (we do what a character did) 
academic handouts (we learn the story's narrative arc, vocabulary, and setting)
creative writing (usually modeled on something written or done in the story)
We use the same methods in our story and essay writing camps and teen Master Classes. We love helping kids "get" the thrill of well-crafted writing!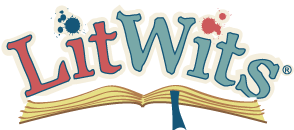 Black Beauty: Experiential Literature Workshop