Black & Beautiful Women's Brunch: I Am My Sister's Keeper
Description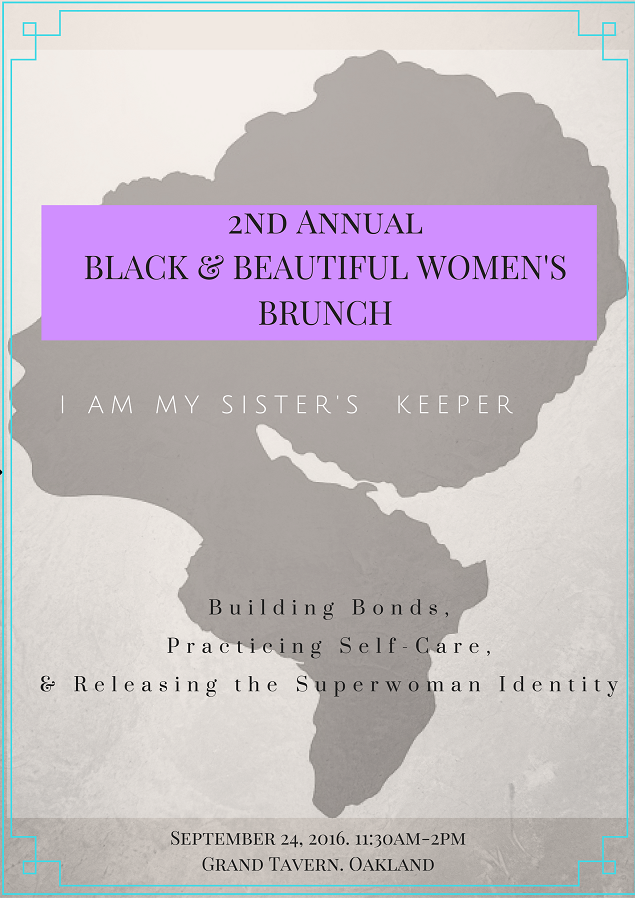 Black & Beautiful Women Brunching is a unique brunching experience co-created by a group of young, ambitious and passionate Black Women in the Bay Area to promote collectivism and cultural/social consciousness amongst other Black Women.
On September 24th, join us for our 2nd annual event: I Am My Sister's Keeper: Building Bonds, Practicing Self Care & Releasing the Superwoman Identity
This event will be a safe and open space for Black women to gather and network with, empower and celebrate one another while discussing issues that affect our livelihood and well being.

This year we will have 2 trailblazing women of the Oakland community as co-faciliators:
Chef Shelby Starks, Owner of Mine to Yours Culinary Co
Jasmine Thompson, Educator, Counselor and Co-Owner of Another Ball of Wax
~The following Black & Beautiful Women will be vendoring. Check them out so you can support~
The BE Life (www.livethebelife.com) - Tiffany Wright
Please Note* Event and program will begin promptly at 11:30am. Cost of event includes food and drinks.