Black and Gold Derby Party Scholarship Fundraiser 2020 Sponsors
Description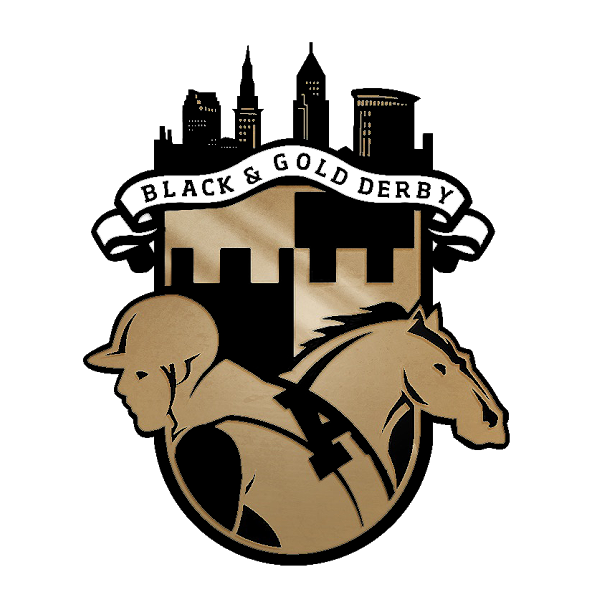 THE ONLINE SPONSORSHIP PAGE FOR THE BLACK AND GOLD DERBY
Dear Prospective Program Sponsor:
The Delta Alpha Lambda (DAL) Foundation is delighted in your interest in becoming a Sponsor for the Black and Gold Derby Party Scholarship Fundraiser. The event will take place from 4pm-10pm on Saturday, May 2, 2020 at the Draft Room inside First Energy Stadium home of the Cleveland Browns. This event is a collaborative effort between the DAL Foundation and the Delta Alpha Lambda Chapter (Cleveland Alphas) of Alpha Phi Alpha Fraternity, Inc.
The Derby serves as the chief fundraiser for the DAL Scholarship Fund, which provides monies for disadvabbted students in Northeast Ohio who are matriculating to college after their high school graduation.
A Program Sponsor is any company, organization or individual that contributes to The Black and Gold Derby Party Scholarship Fundraiser.

Your investment in the Black and Gold Derby Party Scholarship Fundraiser will not only help to provide an opportunity for a college education for a deserving student, it will also serve as a way for your company/organization to interact with hundreds of Cleveland-area professionals as well as promote your merchandise and services. Due to the success of our event, we anticipate more than 600 participants this year.
The Delta Alpha Foundation is a 501c3 non-profit and any monies donated to this effort is considered tax-deductible. We look forward to working with you as we bring forth this fundraising event for the scholarship.
For more information about the event, please visit www.BlackAndGoldDerby.com or call the Alpha Hotline at 330.203.1906. You may also email scholarship@dal1947.org or vicepresident@dal1947.org.
PAYMENTS MUST BE PROCESSED BY APRIL 3, 2020

Organizer of Black and Gold Derby Party Scholarship Fundraiser 2020 Sponsors