Black America Summit II is a virtual event that provides a line of communication between industry experts and Black Americans and allies.
About this event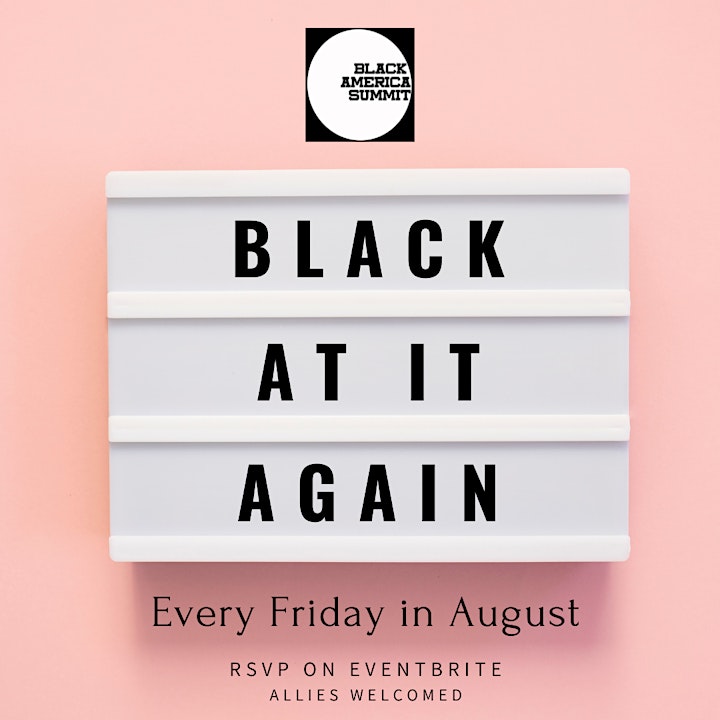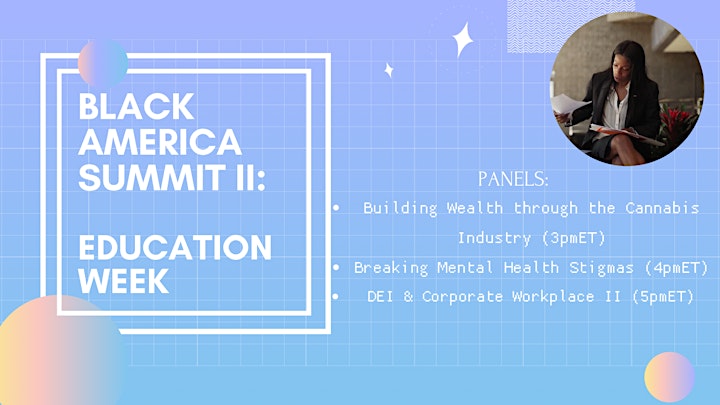 Check your inbox for memos because Black America Summit is Black at it again! BAS is re-opening the line of communication between industry leaders and Black Americans and allies to discuss the current state of Black America through Black America Summit II (BASII).
Every Friday in August from 3-6pmET we're meeting virtually about the current state of Black America and tools for our individual lives. Weekly themes include community, health, education and finance.
Week 4 Wealth:
Building Wealth during a Pandemic 3pmET
Uncover less explored career paths like the Cannabis industry, affordable housing using land banks and cleaning cars and planes. Share your thoughts on new ways to build wealth during this pandemic.
Breaking Mental Health Stigmas 4pmET
There's a tangible effort throughout Black America to break stigmas the community holds around mental health and mental illness. As a result, access to therapy and conversations around it are increasing. Join mental health professionals to strategize solutions to address mental health needs and self advocacy around personal health.
DEI & Corporate Workplaces II 5pmET
Netflix, Disney, Third Sector and Roc Nation joined this panel last year to discuss the efforts of top corporations to create safe workplaces for Black American employees. We check in with top corporations to see what they're doing a year after the 2020 protests to continue to create safer workplaces. Join the conversation and be heard.
Follow @BlackAmericaSummit or check out www.BlackAmericaSummit.com for the latest event information.