Join MSUBA, Inc., Detroit Chapter as we celebrate alumni, recent graduates and incoming Freshmen at The Black Alumni Weekend Picnic
About this event
Alumni, recent graduates, Incoming Freshmen and parents
Join MSU Black Alumni, Inc., Detroit Chapter on Saturday, July 31, 2021, at Erma Henderson Park from 12 pm- 6 pm to celebrate our recent graduates (2020 and 2021) and welcome our incoming Freshmen. Recognition will be from 1pm - 2pm. Recent graduates and incoming Freshmen will receive a ticket for gifts via raffle. We will have music and food for your enjoyment. Bring a blanket or chair; we don't care! But, you MUST follow local and CDC recommendations regarding Covid 19. RSVP early! See you on July 31st!
Vendors are welcome! $50 fee.
For more information please email msubadetroitchapter@gmail.com or text 248-761-1586
Go Green!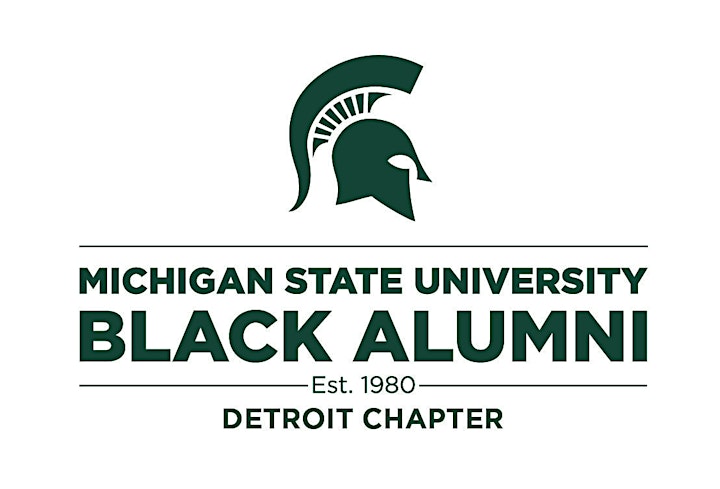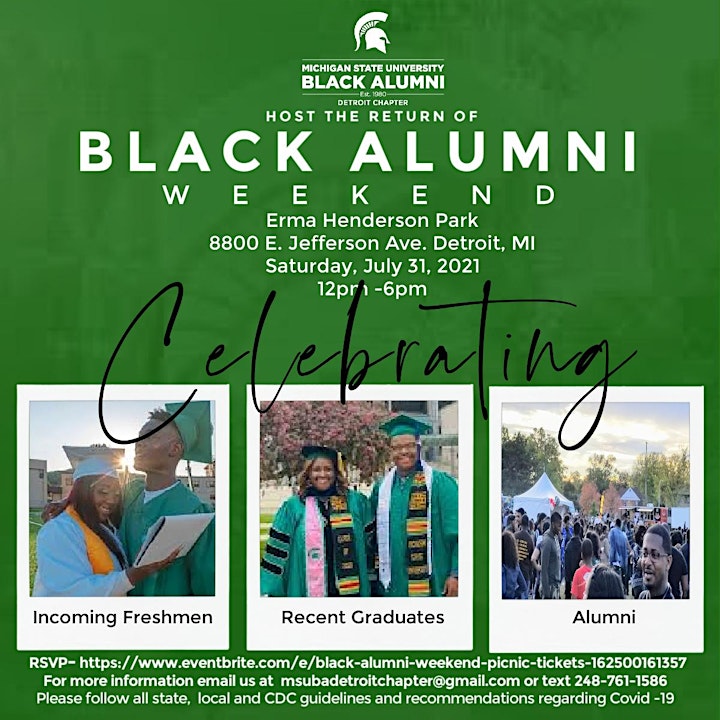 Organizer of Black Alumni Weekend - Picnic
Prior to 1980, homecoming activities specifically for Black alumni were sporadic. That all changed when approximately 600 black alumni and friends participated in the 1980 Homecoming at the MSU University Club. During that Homecoming a survey was taken that indicated an interest in establishing a formal organization and in continued homecoming activities.
In December 1980 the committee met with the MSU Alumni Association to discuss possible affiliation. The committee worked from December 1980 through April, 1981 to develop a constitution and by-laws for MSU black alumni. The constitution and by- laws and a request for charter membership as an affiliate were submitted to the MSU Alumni Association in May 1981.
During June 1981 the group began to formalize activities. Interim dues were established and interim officers were elected. Three committees - Constitution and By-Laws, Homecoming and Newsletter - were established. In September 1981 the incorporation papers were filed. The MSU Alumni Association approved our request for affiliate group status on October 16, 1981 and the 1980 Homecoming Committee donated $1,500 to MSU Black Alumni as organizational seed money with $1000 earmarked for scholarships.
The first Board of Directors was elected in October 1981 and chapters were established across the U.S. Since then, the MSU Black Alumni endowment fund has grown to over $1 Million.