BL²END Presents A Professional Development Event: Cut From a Different Clot...
Description
BL²END Presents

A Professional Development Event:
Cut From a Different Cloth
Wednesday, June 26
5:30 PM - 8:00 PM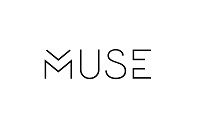 Designers of color, especially trailblazers in the streetwear industry, are commonly underrepresented. Yesterday's misunderstood or banned style, quickly becomes tomorrow's trend. Still, the designers continue to shape how our communities look and what the fashion world is today. Join BL²END and Muse GR as we gather the finest influencers, stylists, and brand owners of color navigating the Grand Rapids fashion community to discuss their experiences and present their latest work.
This event highlights the importance of brand versatility. In the spirit of celebrating individual flair, feel free to showcase your personal style and how you are Cut From a Different Cloth.

Date: Wednesday, June 26th, 2019
Time: 5:30 PM - 8:00 PM
Location: 727 Leonard St NW, Grand Rapids, MI 49504
Parking: Parking available on street
Complimentary hors d'oeuvres will be provided.

Questions: For any questions, contact Cordell Zachery, BL²END Professional Development Chair at professional@grblend.org
*Free with RSVP
For more information about us, follow us on Facebook or visit grblend.org
.
---