BKK DOC 2020 Bangkok International Documentary Awards and Festival
About this Event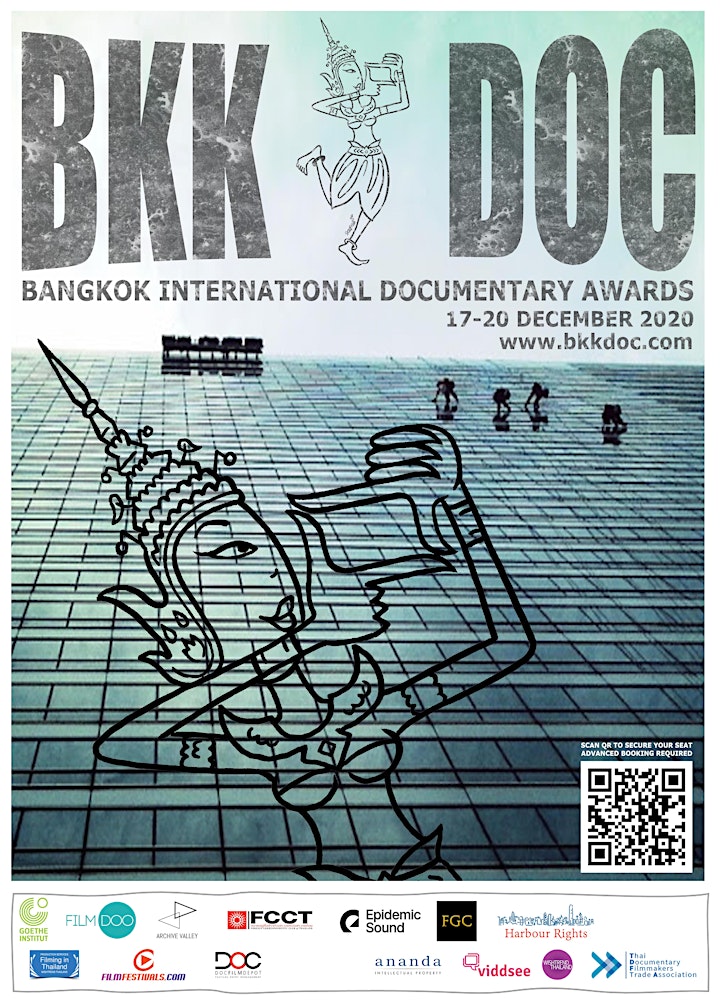 Bangkok International Documentary Awards (BKK DOC) is the documentary international award competition and film festival based in Bangkok, Thailand.
After screening over 300 films from all over the world, the 60 members of the selection committee shortlisted the top 40 in competition for one of the 15 AWARDS and a screening at the Festival in Bangkok (Dec. 17-20, 2020).
www.bkkdoc.com for more details
BKK DOC was founded by Stephane Lambert, producer of documentaries, co-founder and organizer of "Asian Side of the Doc Bangkok 2016" the first ever documentary film market in Thailand.
BKK DOC wishes to raise awareness on important current issues and promote documentaries and its filmmakers in and around South East Asia, starting with Thailand.
BKK DOC aims at bringing documentaries from all over the world to Thailand.
December 17th, 1:00pm - 4:00pm : Award announcement + screening of the film awarded Best Thai Documentary 2020
December 18-20, 10:00am-10:30pm : Award films screenings
Watch our official Selection on December 28th at 8 PM here!
YouTube Premiere :
https://youtu.be/NSARuG94Ke4
Facebook live :
http://www.facebook.com/bangkokdoc/live
Vimeo :
https://vimeo.com/bkkdoc
Check our news on :
https://facebook.com/bangkokdoc/
https://twitter.com/bkkdoc
http://instagram.com/bkkdocfest
https://vimeo.com/bkkdoc
https://www.linkedin.com/company/bkkdoc
OR VISIT WWW.BKKDOC.COM
BKK DOC 2020
is supported by
Goethe Institut Thailand
Foreign Correspondant Club of Thailand
Friese-Greene Club Bangkok
ArchiveValley.com
EpidemicSound.com
FilmDoo.com
Thai Film Office
Thai Documentary Filmmakers Trade Association
Viddsee.com
DocFIlmDepot.com
FilmFestivals.com
Anantara Intellectual Property Law
Harbour Rights
Created and organised by Wishtrend Thailand