Description
Announcing BKFaux V: The Faux Classic - a two day, five round 42-player Malifaux 'Grand Tournament' on November 12th and 13th, 2016.
It will be taking place at Nu Brand Gaming, a tabletop gaming venue in New York City.
BKFaux IV was a rousing success - drawing players from hundreds of miles around and getting the strongest turnout for a BKFaux yet, so we will be sticking with the two-day format for the next event. I'll be continuing to make tweaks to the format, so be sure to scan the fine print, but overall we just want to keep improving to make BKFaux the best Malifaux tournament around!

New for this event, the strategy and scheme pools will match the UK Nationals event happening concurrently in England. Scheme pools will be revealed prior to the start of each round, before pairings are announced. It will be fun to see how players on both sides of the Atlantic strategize and scheme in their own diverse ways, and add to the awesome comraderie within the global Malifaux community.
Also, for the first time, all attendees will receive a custom deck exclusive to the event in their swag bags!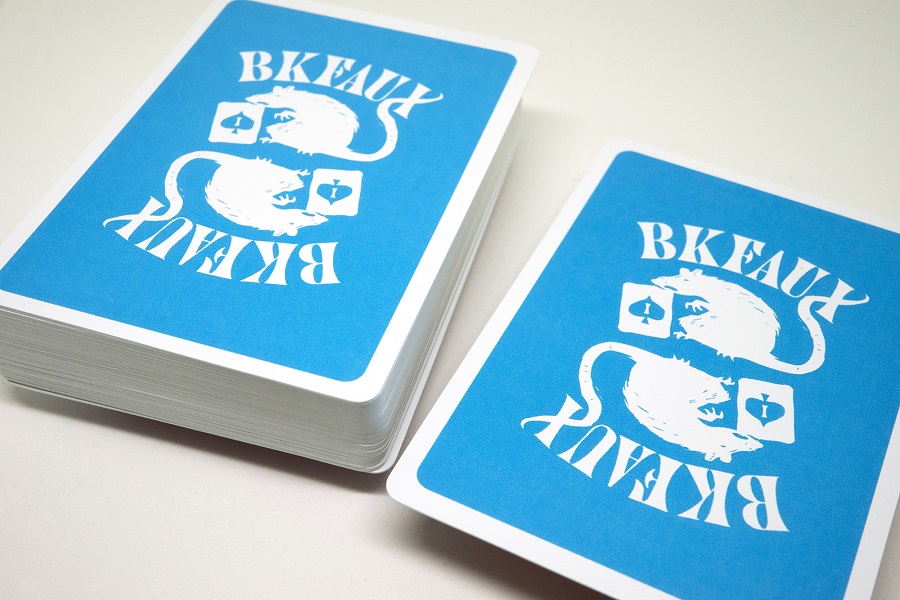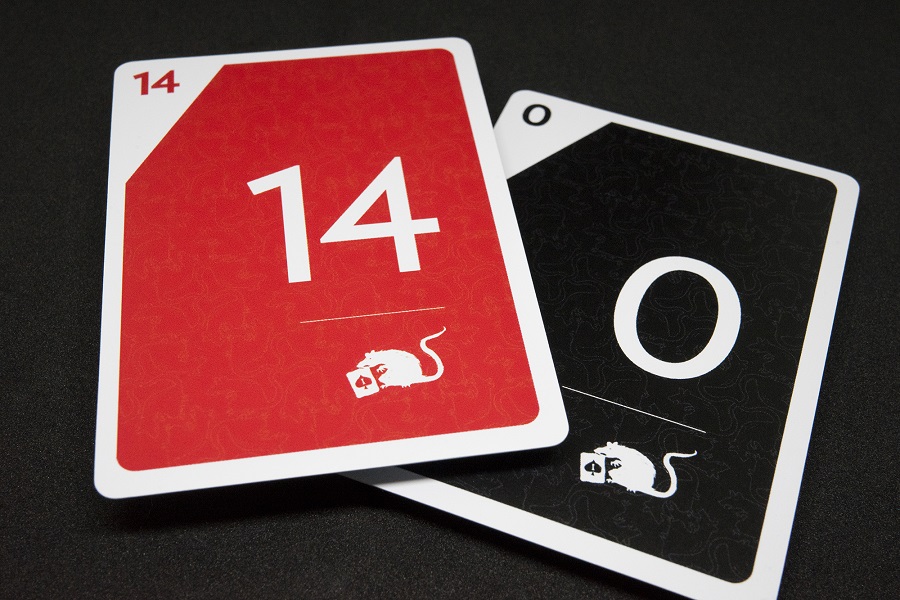 Event Ticket Cost:
The cost of the event is $40. Early bird discount tickets will grant a $10 and $5 discount to those who book in July and August-September, respectively.

The event is expected to sell out. You must purchase a ticket via this page to secure a spot.
Tickets are non-refundable but are fully transferable up to the start of the event. If you face unforseen circumstances and can not attend, simply email me via the 'Contact' link at the bottom of this page (above the map) and let me know the name of whomever you'd like to transfer your ticket to.
If purchasing multiple tickets for your group, please send in their names as well via email. This is not mandatory but will speed things up at check in.
There is no need to print out your tickets, simply arrive at the venue by 10:00am on 10/12.

The Glittering Prizes:

BKFaux Champion - Only one may lift the stein of glorious victory! Winner on Table 1 in the final round.


The Renaissance (Man or Woman) Award - Only the most pedigreed and honorable may claim the chalice showing well-rounded expertise in Tournament Points + Painting Prowess + Sportsmanship

2nd Place (Maid of Honor/Best Man) GG Standard TP, Diff, VP


3rd Place (Bridesmaid or Groomsman #2) GG Standard TP, Diff, VP


The Lofty Award - A goblet showing mastery and commitment to the craft of hobbying, painting and showmanship, suitable to display in a loft converted from an abandoned warehouse next to a Superfund site

Peoples Choice - Player-voted Best in Show for painting and hobby skills

Guy Smily Award - Denoting those who take their lumps with a smile on their face (Best sports - exclusive of other awards)

Spoon - not necessarily wooden, because losing all your games doesn't mean you can't be classy

NEW - The Jetsetter - The player who travels the furthest to attend the event.


NEW - The Raffle - A comprehensive raffle for mystery boxes, gift certificates, terrain and other hobby swag will be run at the event, giving all players something to hope for during the award ceremony. Tickets will be awarded not only for wins, but also fun achievements throughout the event. Must be present to win.
Venue Information:
Nu Brand Gaming is located at 194 31st Street Brooklyn, NY 11232.

You may have noticed that we trimmed the event size by 2. This was to help facilitate a reorganization of the space that will allow players to more fully experience the intimate 'club' atmosphere of the space. There will also be terrain improvements, with all new tables as well as weights being added to keep the lightweight terrain in its intended place.

Hotels:
Numerous hotels are located within walking distance of the venue, many with rates starting below $100.
4 Star:
Wyndham Garden Inn http://www.wyndham.com/hotels/new-york/brooklyn/wyndham-garden-brooklyn-sunset-park/hotel-overview
3 Star:
Hotel BPM http://www.hotelbpmbrooklyn.com/
Best Western http://www.bwplusprospectpark.com/
2 Star:
Comfort Inn https://www.choicehotels.com/new-york/brooklyn/comfort-inn-hotels/ny391

Days Inn http://www.daysinn.com/hotels/new-york/brooklyn/days-inn-brooklyn/hotel-overview
Other Lodging:
Various homes in the area offer rooms for rent on AirBnB, Homeaway and others, some starting under $50 per night.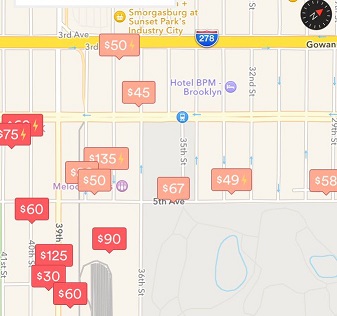 Public Transit:
Take the D, N or R train to the 36th Street Station in Brooklyn and walk 5 short blocks north to 31st Street.
​
Train:
If coming to New York via Amtrak or NJ Transit, exit Penn Station on the Seventh Avenue side and walk one block east to the Herald Square subway station, catching a Brooklyn-bound D or N train to 36th Street Station.
​
Air:
A fast public transit link from JFK is available - take the Air Tran to Jamaica Station where you can catch the LIRR to Atlantic Terminal. Nu Brand Gaming is one stop away via the southbound D or N subways to 36th Street, Brooklyn. If arriving at Laguardia, I recommend taking a taxi or car service - fares typically run approx. $25 + tip and up. From Newark Liberty, NJ Transit provides a rail link to Penn Station. From there follow 'Train' instructions above.
​
Driving:
Free on Street parking is generally accessible within a block or two of the venue along 5th avenue or side streets, and it is customary to double park in front of the venue for a brief time to unload terrain, fellow travelers and their gear. Please be courteous to the neighbors and be sure not to block any driveways when parking your vehicle.
​
Dining:
Menus for local restaurants that deliver are available at the venue, and we can recommend both casual and fine dining spots nearby! Also there will be a loosely organized bar crawl in the neighborhood post event for those who wish to attend.
Tournament Rules:
All games will be played at 50SS.
Please review and familiarize yourself with the 2016 Gaining Grounds document - It has everything you need to know! http://www.wyrd-games.net/s/Organized-Play-Formats-17km.zip
We will be enforcing all Gaining Grounds 2016 Rules to the letter, Including painting requirements, with the exception of pairings, dice usage, game length and proxies.
I will be doing a Swiss pairing system that matches GG2016 except that it will prevent any player from pairing against the same opponent twice.

You may use of any shape of polyhedral dice if you choose to use dice for tracking as described on page 4 of GG 2016, just be consistent and make your opponent aware of what type of die you are using if not a D6.

All games will be played to 5 turns. (No random game length/flipping for additional turns.) The Final Round on Table 1 only: Play will continue for an additional turn if the score is tied at the end of round 5 and so on until there is a clear winner.


Proxies are allowed. They must be fully painted like any other model, and must show an effort to match the theme and artwork of the Wyrd miniature. Use good judgement - things like Space Marines are obviously not ok. Players must have the physical rules for all models used, either the card or a photocopy from the relevant rule book.
Players must accurately note down the schemes they selected prior to the start of the match to recieve points for said schemes - absolutely no exceptions. Please bring a pen. If you record your strats on your phone and your phone dies, you did not meet this requirement.
We will be setting a relaxed 2 hour round time, with 15 minutes between rounds for pairings, reviewing strats & schemes, etc.

All players are expected to complete their games in the allotted time.
A raffle ticket will be awarded each time a player completes all activations for five turns, win or lose.

Schedule:
Saturday, 9:30am Doors Open - Early arrival for those contributing terrain.
10:00 Registration - Please arrive by 10:00am. Those arriving after the start of Round 1 will take a loss and then be paired accordingly in Round 2.
10:30 - Round 1 Pairings
10:45 - 12:45pm Round 1
12:45pm - 2:00 Lunch Break and Paint Judging
2:00 - Round 2 Pairings
2:15 - 4:15 Round 2
4:30 Round 3 Pairings
4:45 - 6:45 Round 3
7:00 Round 4 Pairings (To allow adequate bar crawl trash talking)
Sunday, 9:00am Doors Open
9:30 - 11:30 Round 4
11:30 - 12:30pm Lunch Break
12:30pm - Round 5 Pairings
12:45pm - 2:45 Round 5
2:45 - 3:00 Award Ceremony
Paint & Hobby Judging - For the awarding of the Renaissance and Lofty awards - participants display a legal 50SS crew along with the score sheet provided in the tourney packet over the lunch break on Saturday. Display bases and other accoutrement is allowed and encouraged. Participants should also use this time to record their vote for the 'Players Choice' award and turn their ballot in to the designated ballot box.

Scores for the Lofty award will be awarded on a 15 point scale via a rubric with a median score of 7.5 and 15 for the winner.
For the Renaissance award this aligns to a maximum tournament score of 15 for 5 wins and a Sportsmanship score of 5 for 5 best opponent votes, totaling 35/35 available points with Tournament points as the tie breaker.

Players Choice is awarded simply to the player with the most votes, using the paint score as a tie breaker.