Description
Brooklyn Boulders presents A Royal Riot
Sovereigns will reign supreme at our first redpoint style Bouldering Competition at Brooklyn Boulders Queensbridge on Saturday, May 20th at 12PM. Warm-up, rules, and registration begin at noontime. The competition begins at 1PM. Stay for some vegan bites from Champs Diner aferwards!
This event is open to competitors of all skills levels, featuring cash prizes and sweet swag giveaways from our partners at Butora, 8B+, and Friction Labs. Prizes go to the top three finishers in the following categories:
Beginner V0-V2

Intermediate A V3-4

Intermediate B V4-V5

Advanced V6-V8

Open V9+
Register before May 20 for just $35 and get a custom comp t-shirt, swag bag, plus food and drink.*
Sign up now and registration includes a t-shirt: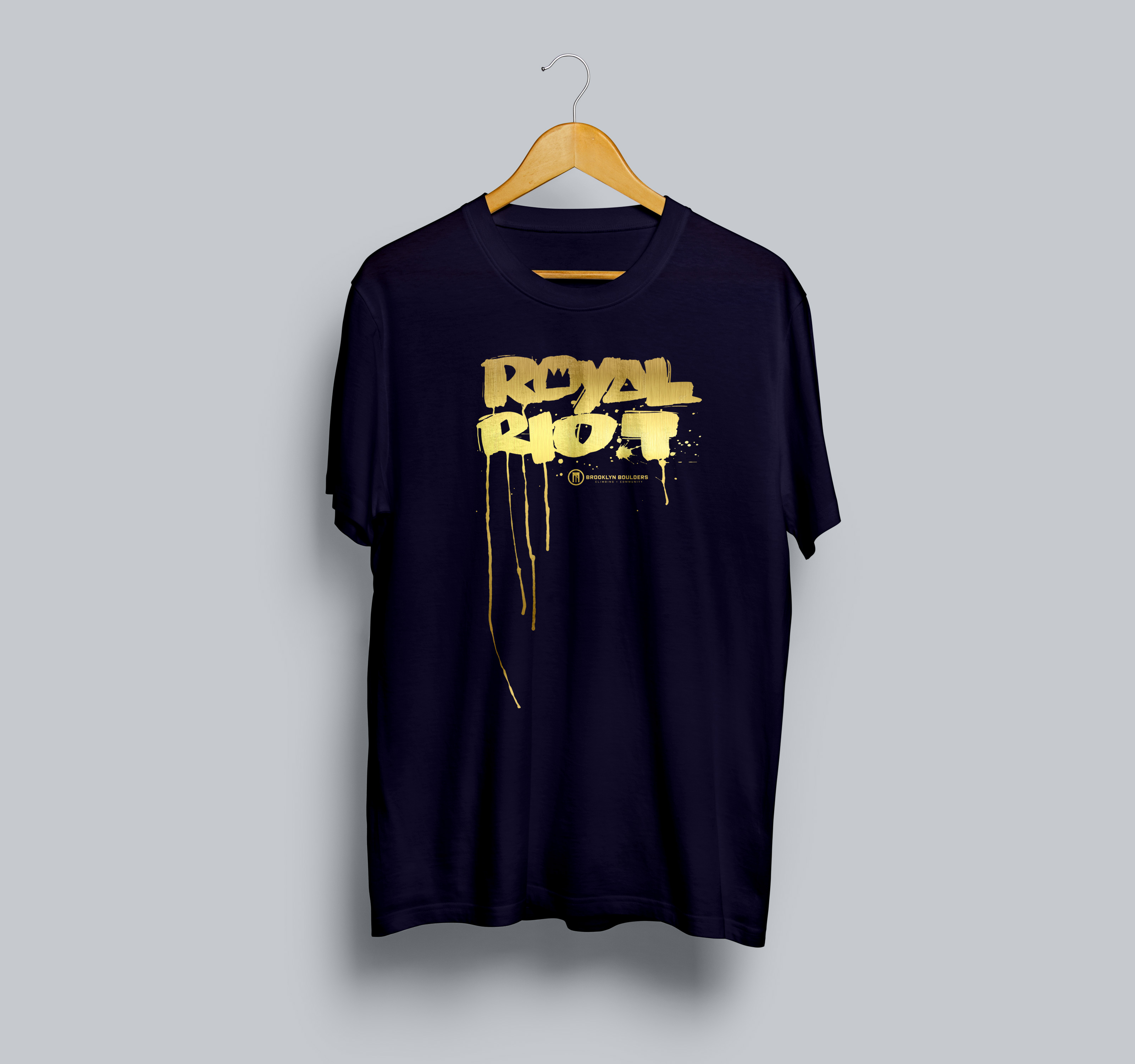 *There will be a limited number of registrations allowed on-site on May 20. Day-of entry is $45 (t-shirts not included).
SIGN-UP NOW TO SECURE YOUR SPOT!