Description
Before 2017 comes to an end, we wanted to bring you the very best. Mark your calendars for Sunday, Nov 12, at 1:30 PM, because we are THRILLED to bring you...
4th Degree Rickson Gracie Black Belt...Luiz Claudio and 3rd Degree Rickson Black Belt... Thiago Veiga!
Who is Luiz Claudio? Who is Thiago Veiga?
Besides being high-level black belts are also multiple-time Brazilian Jiu Jitsu world champions - 3x for Luiz and 2x for Thiago! Both still train with Grandmaster Rickson Gracie to this day!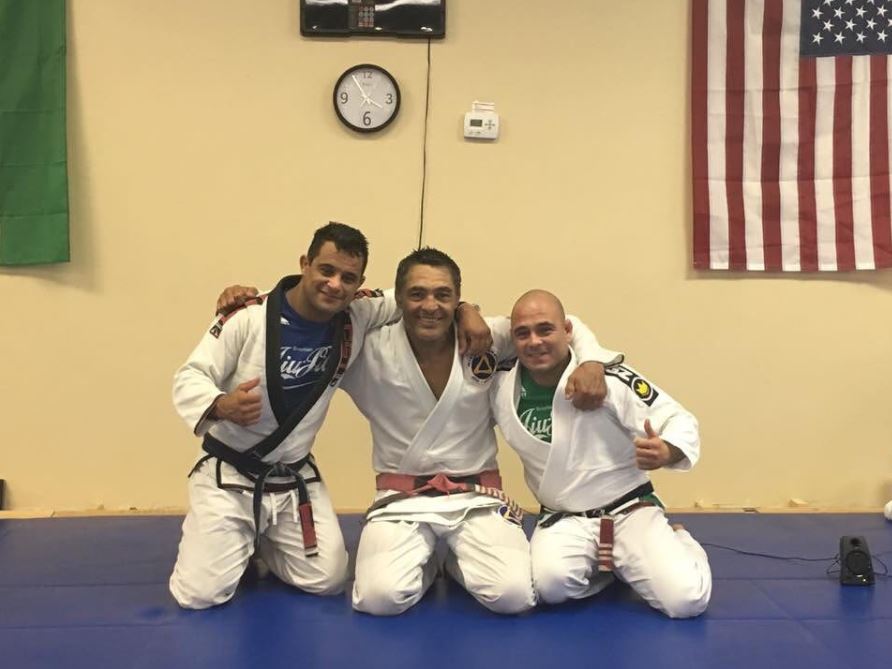 What will I learn?
"Invisible Jiu Jijtsu" concepts known only to Rickson Gracie black belts, that will make your game unstoppable

Game-changing details of the fundamentals that will fix those techniques that never seem to work in rolling
Invincible escapes that just work, even on 250lb wrestlers and high level black belts
Traps you set for your opponent that will get 99% of them to react the way you want and fall right into your trap.
Positioning tweaks that will make even the higher belts tap in disbelief when you apply your submissions
Do I need a uniform?

You'll need a gi. If you don't have one, we sell them at Fight Prime - just let us know in advance and we'll have one ready!
What if I'm from another school or I'm not a Fight Prime Member?
All schools ar welcome! Per professor Luiz and Thiago's request, we are limiting the seats for this 3-hour seminar to 50 tickets, so be sure to register quickly as we will sell out.
What if I have little-no grappling experience?
All experience levels are welcome! If your'e a beginner you will get the very best foundation for dominating ont he mats with zero bad habits!
How long is the seminar?
In this 3-hour seminar, Luiz and Thiago will teach details and techniques that work against world-class black belts. After the seminar, the professors will hang out and roll with participants as time allows.
Ok, how much does it cost?
You're days away (maybe hours) from learning revolutionary techniques from two of Rickson Gracie's best students and world champions. Though Professors Thiago and Luiz have charged upwards $125 per person for their seminars in Chicago, Fight Prime has made the decision to open up our sale at....
only $85 per ticket if you buy online. $95 at the door.
Once we're out of tickets at these prices, we're out!.
Fight Prime hasn't done anything like this in a long time, and we'd like to keep doing seminars like this in the future. But that depends on you, and whether or not we can fill the room with BJJ fanatics like you willing to invest in high-level Jiu Jitsu training.
So, what are you waiting for? Grab your spot today before we run out!
See you there!