Event Information
Location
Neighborhood Theatre
511 E 36th Street
Charlotte, NC 28205
About this Event
$3 Under 21 Surcharge at Door / 18+ Valid ID required for entry into venue / Under 18 permitted with parent - Accepted forms of ID: State Issued ID or Driver's License, Military ID, Passport.
Scheduled:
6:45 VIP Early Entry
7:00 Doors
8:00 Kamauu
8:40 Rayana Jay
9:30 BJ THE CHICAGO KID
11:05 VIP Meet & Greet
BJ THE CHICAGO KID
It's been a long time coming for BJ the Chicago Kid, and not just because, after four mixtapes and one indie classic, he's now dropping his major-label debut on Motown, the modern yet deeply soulful In My Mind. You've been hearing his voice everywhere though, on the songs by some of the greatest artists of our era (punctuating tracks by Dr. Dre, Kanye West, Kendrick Lamar, Mary J. Blige, Kehlani and ScHoolboy Q's Grammy Award-nominated smash "Studio."). Notable Collaborations include Vic Mensa, Chance The Rapper, Dom Kennedy, Freddie Gibbs, Ty Dolla $ign, Xzibit and, most recently, OG Maco, Joey Bada$$ and Hannibal Burress. But go back even farther and you'll find BJ was fated for this life.
Bryan James Sledge cooed his first note to an audience when he was 5-years-old. His mom was a choir director and his whole family was in the congregation: BJ the youngest of three boys who all sang on Sunday. Yet outside was the constant backbeat of his youth: trunk music, rap and old school soul, the same thump that he'd hear falling asleep at night, and at the whole-block cookouts that happened every Saturday. His dad, though also a choir director, exposed him to that secular inspiration firsthand. By night his father did concert security, and he took his boy to gigs. Janet Jackson's Rhythm Nation Tour (the one with the panther) changed BJ forever, and the experience got swirled up with the stuff he heard at home: the Chi-Lites, Luther, Curtis, even Babyface.
The kid wrote his first song as a teen. He'd been focused on drums, and you can still hear that in the way his voice clings to the pocket, but, as happens, he caught feelings for a girl and wrote a poem about it. Producer Kevin Randolph, a family friend, saw promise in BJ's pen and mentored him in the ways of song. And when it was time, he helped BJ secure his ticket to Los Angeles. That first job, singing backup with gospel duo Mary Mary, led to studio time (vocals, songwriting) with Lalah Hathaway, Musiq Soulchild, Joe, Mario, and Mary J. Blige, among others. In 2005 alone he went into the booth with Stevie Wonder and onto the Grammy stage with Usher and James Brown. A year later came the big one: Kanye West's "Impossible" for Mission: Impossible III.
It's understandable if you've heard BJ and not known it—the man's melody is classic and his voice is elastic; he sounds like a sample. But he proved his knack for present-day soul on 2012's self-released album, Pineapple Now-Laters, a diverse collection of songs that moved from a cappella excellence to swaggy rap 'n' blues to the heartfelt "His Pain," featuring Kendrick Lamar. Call it a favor returned—BJ's on Lamar's 2009 EP, and works with the whole T.D.E. family. ScHoolboy Q's single "Studio" followed, capping an impressive run of collaborations with West Coast legends like Warren G and Xzibit, and Chicago new-schoolers like Chance the Rapper and Vic Mensa. BJ's M.A.F.E. Project tape in 2014 broadcast the message: "Music Ain't for Everyone."
Of course, BJ was destined for the winner's circle, and just as he came up in a supportive Chicago 'hood, he's been building up his music community steadily. He even pitched in on Dr. Dre's long-awaited Compton on the way to now, but it's his time to shine, and for fans of all those guys to realize they've been fans of BJ all along. In My Mind is the first true open door to his world, to a place where the Bible comes first, but Belly might be second. Where blunts burn and oxtails simmer. It's a window into the psyche of a soul man who watches Tom & Jerry regularly, but keeps up with the bangers from around the way. This man who sings "Church"—with a hook that so perfectly illustrates the line he walks: "She said she wanna drink, do drugs, and have sex tonight/But I got church in the morning"—is not so far removed from the so-called kid raised on the Windy City's South Side. Most of all, In My Mind is a set of staggeringly great songs from a man who knows The Classics as well as he does The Now.
Take his James Brown flip, "Woman's World," where vintage sound meets modern perspective. Or "Heart Crush," which connects a timeless sentiment (fast love's slow fizzle) with an atmospheric, alt-R&B sound. There's the steamy stuff like "Turnin Me Up," which finds BJ channeling both D'Angelo and Marvin Gaye while leading his live band. And romantic fare like "Shine," a piano ballad tailor-made to weaken knees on deployment. "New Cupid," especially, crisscrosses generation and genre with ease, borrowing the iconic "Oh yeah!" from "Mr. Big Stuff," sampling a Raphael Saadiq cut, and featuring a heartbroken Lamar.
In My Mind transcends basic classification—it's as imaginative as its title implies, but as real BJ the Chicago Kid's love for this music.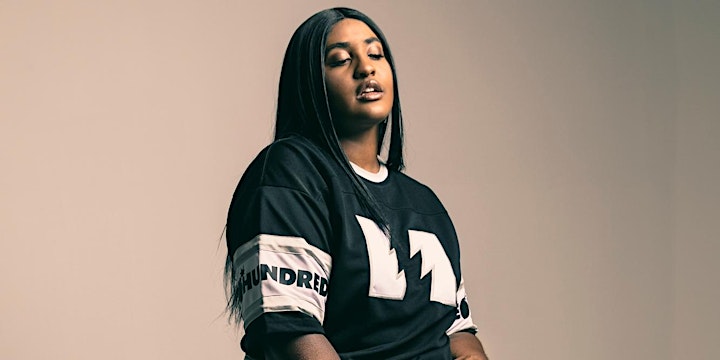 RAYANA JAY
"With her velvety vocals and colorful storytelling, neo-soul singer/songwriter Rayana Jay imbues her music with an old-school spirit, bridging the gap between contemporaries such as SZA, Janelle Monae, and Solange and major influences such as Anita Baker and Amy Winehouse."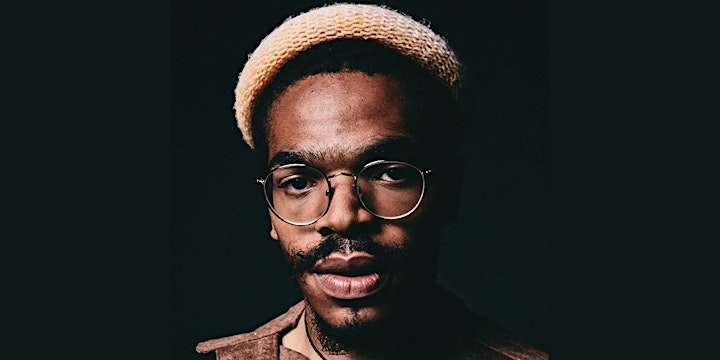 KAMAUU
A higher calling of service interconnects humanity as a whole. On a primal and subconscious level, we all share a universal sense of duty. Washington D.C.-born and New York-based artist, rapper, poet, and thinker KAMAUU celebrates the call to serve. In fact, it propels and fuels his own creativity as each and every musical move and mood results from a dutiful responsibility.
"Everything on the planet is here to serve the ecosystem, and we're not the exception—because we were created here just like everything else was," he says. "There's a certain level of bliss we give ourselves access to when we contribute to something bigger. My point is not necessarily to be a musician, but to serve. However, I can do so through music," he smiles.
He's been serving through music since the dawn of his own existence. Joking he "came out of the womb singing," his childhood and musical taste would be enriched by a close and inspiring relationship with his parents and open exchange of ideas.
As such, KAMAUU's mind expanded at a dramatic pace.
"My dad always was and still is a great appreciator and collector of records and art from around the world," he goes on. "He quenched his own thirst to travel by surrounding himself with the places he wanted to go. I grew up a well-traveled child without the funds to travel physically."
After years of quietly honing a singular style, he made his proper debut with a guest appearance on "QUEEN" from No Wyld's critically acclaimed 2015 Ascension EP. His first solo single "Jusfayu" generated over 10 million cumulative streams as he lent "The Icarus" to The Birth of a Nation: The Inspired By Album. He reteamed with No Wyld on Nomads and dropped his own A Gorgeous Fortune EP during 2016. A year later, he unleashed his full-length debut, TheKAMAUU-CASSETTE: ŭRTH GōLD, and continued to stoke buzz after signing with Atlantic Records in 2015.
Along the way, he carefully assembled what would become his third offering for the label, the "TheKAMAU-CASSETTE: MíXD GRēēNS." As the music weaved together threads of rap, reggae, soul, and even doo wop, a distinct feeling doubled as the glue.
"I named it 'TheKAMAU-CASSETTE: MíXD GRēēNS,' because I feel green right now," he admits. "I feel fertile. I feel like things are growing from me. The seeds planted by my elders and experiences are on the brink of breaking the surface, and I'm excited. I have no fear about my future. It's a feeling instigated by observation. Green represents growth. I'm aware."
Chirping birds and flutes sound the dawn of this growth on the project opener "bamboo." KAMAUU slips from nimble rhymes—"I ain't afraid to let them see the teeth"— into a shuddering and soulful refrain as he chants, "Oh Lordy." His distillation of vibes immediately intoxicates.
"'bamboo' is about growing through adversity," he goes on. "I based the project around this song. Feeling like you're surrounded by uncomfortable things makes you grateful for the lessons you gain. There ain't no friend like defeat, because that's the only way to get yourself to a place of understanding."
Elsewhere, airy horns pipe through the delicate glitchy beats of "ivy" as his voice transfixes with jazz-y crooning and cadences. The coy and flirty sexual advances of "absinthe"— "Gonna make you sweat first"—actually encode a double entendre augmented by a surprising and unexpected influence…
"It's very operatic and influenced by Mary Poppins and old Disney animation," he continues. "I wrote it to sound sexual, but it's actually about dancing. The most effective way to gain loyalty as a musician is to make people dance and sway."
"clover" incites a similar response. With its unpredictable groove, unmatched swagger, and downright powerful performance, the track culminates on a powerful message, "'Cause love is best with no end date'."
In the end, KAMAUU's commitment to service will undoubtedly encourage listeners for a long time to come.
"I hope I can inspire others to grow," he leaves off. "I'm not a teacher; I'm just a classmate. I don't have a lesson plan, but I have some notes I hope to share in my songs. Living and serving will only create better art over time."
Performers
Date and Time
Location
Neighborhood Theatre
511 E 36th Street
Charlotte, NC 28205