Location
Frederick P. Rose Auditorium
41 Cooper Square
New York, NY 10008
Description
Join

ViceVersa Magazine

on Friday, November 9th at The Cooper Union for "

Bitter Laughter

",

a conference that brings to NYC the boldest and most controversial cartoonists from Latin America and Spain.



This third edition of Bitter Laughter will look into the boom of comics and graphic novels from Latin America and Spain, which have a unique history of addressing controversial political, cultural, and social issues.
Join Puerto Rican graphic novelist Edgardo Miranda-Rodriguez, author of the graphic novel "Ricanstruction"; Argentinian cartoonist, writer, and humorist Darío Adanti, editor and co-founder of the satirical magazine Mongolia; and Spaniard comic book artist and illustrator Belén Ortega, awarded for her work in the Manga genre.
The interviews will be led by award winning author Keila Vall De la Ville, and ViceVersa Magazine's Editor-in-Chief, Mariza Bafile.
The event is free and open to the public, but registration is required.
(Note: This event will be in Spanish)
SCHEDULE
6:30pm Doors open
7:00pm Enjoy the event!
9:00pm Refreshment & mingling (across the street at The Great Hall Building)
SPECIAL THANKS TO
This event is co-sponsored by ViceVersa Magazine and The Department of Continuing Education and Public Programs at The Cooper Union.
Special thanks to The New Work Project for hosting our local editions of Bitter Laughter at their beautiful space in Williamsburg. And many thanks also to our friends at The Consulate General of Spain in New York, The Consulate General of Argentina in New York, Ace Hotel New York, Fidelis Care, 4Imprint, Acción por la Libertad, Anabella Troconis, Cappellini, El Cocotero NYC, Barceló, and Statewide Hispanic Chamber of Commerce of New Jersey for partnering with us to make this event possible.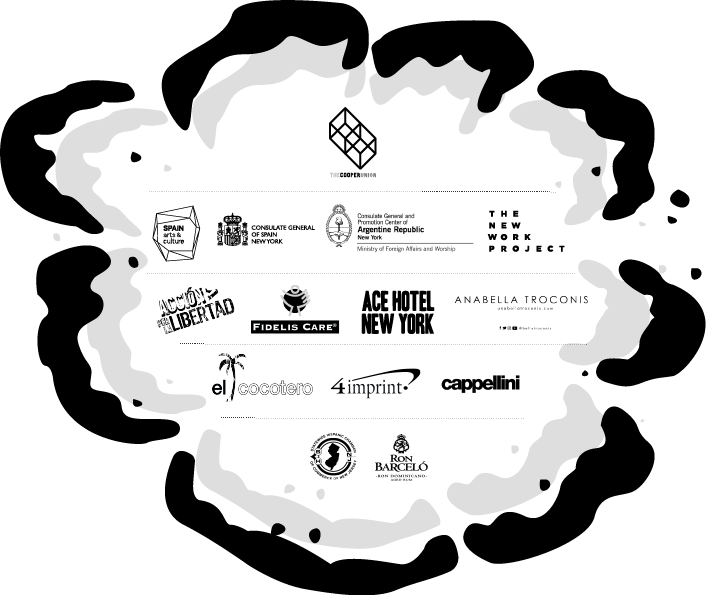 ABOUT OUR GUESTS
EDGARDO MIRANDA-RODRIGUEZ | PUERTO RICO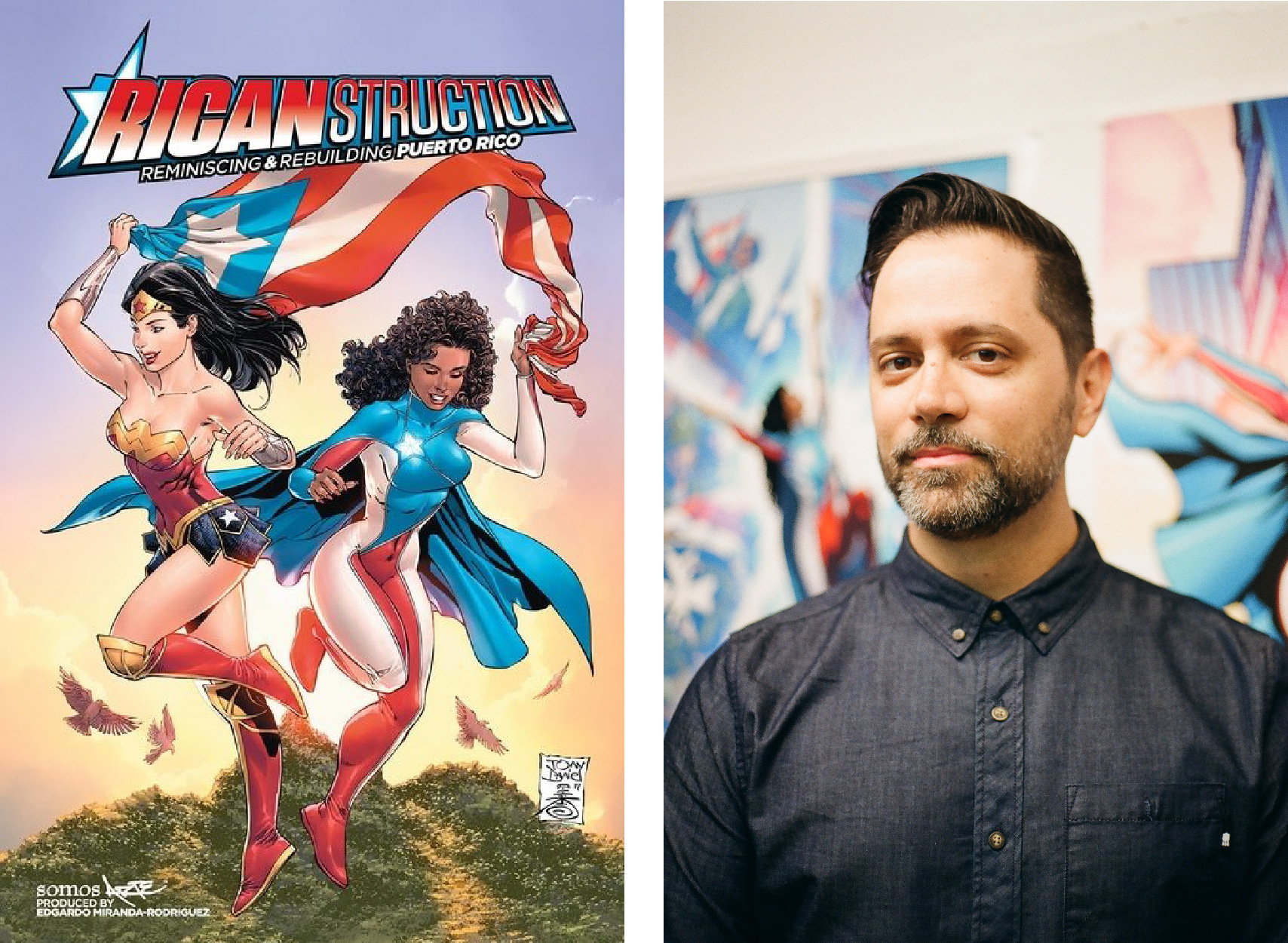 Edgardo Miranda-Rodriguez is a Puerto Rican graphic novelist based in New York. He is the Creative Director and owner of Somos Arte, a production and creative services studio. Miranda-Rodriguez has written for Marvel Comics' critically acclaimed anthology, "Guardians of the Galaxy: Tales of the Cosmos," as well as the comic book series "Freak" written by Emmy award winning writer John Leguizamo.
Through his original comic book character La Boriqueña, he addresses current socio-political issues related to Puerto Rico. His recent novel "Ricanstruction: Reminiscing & Rebuilding Puerto Rico," teams up La Boriqueña with some of the most iconic comic book heroes of all times: Wonder Woman, Batman, Superman, Aquaman, The Flash and many others. 100% of the proceeds from this anthology are going towards the continued hurricane relief efforts in Puerto Rico. Interestingly, Miranda-Rodriguez's participation in Bitter Laughter coincides with the celebration of The Puerto Rican Heritage Month.
DARÍO ADANTI | ARGENTINA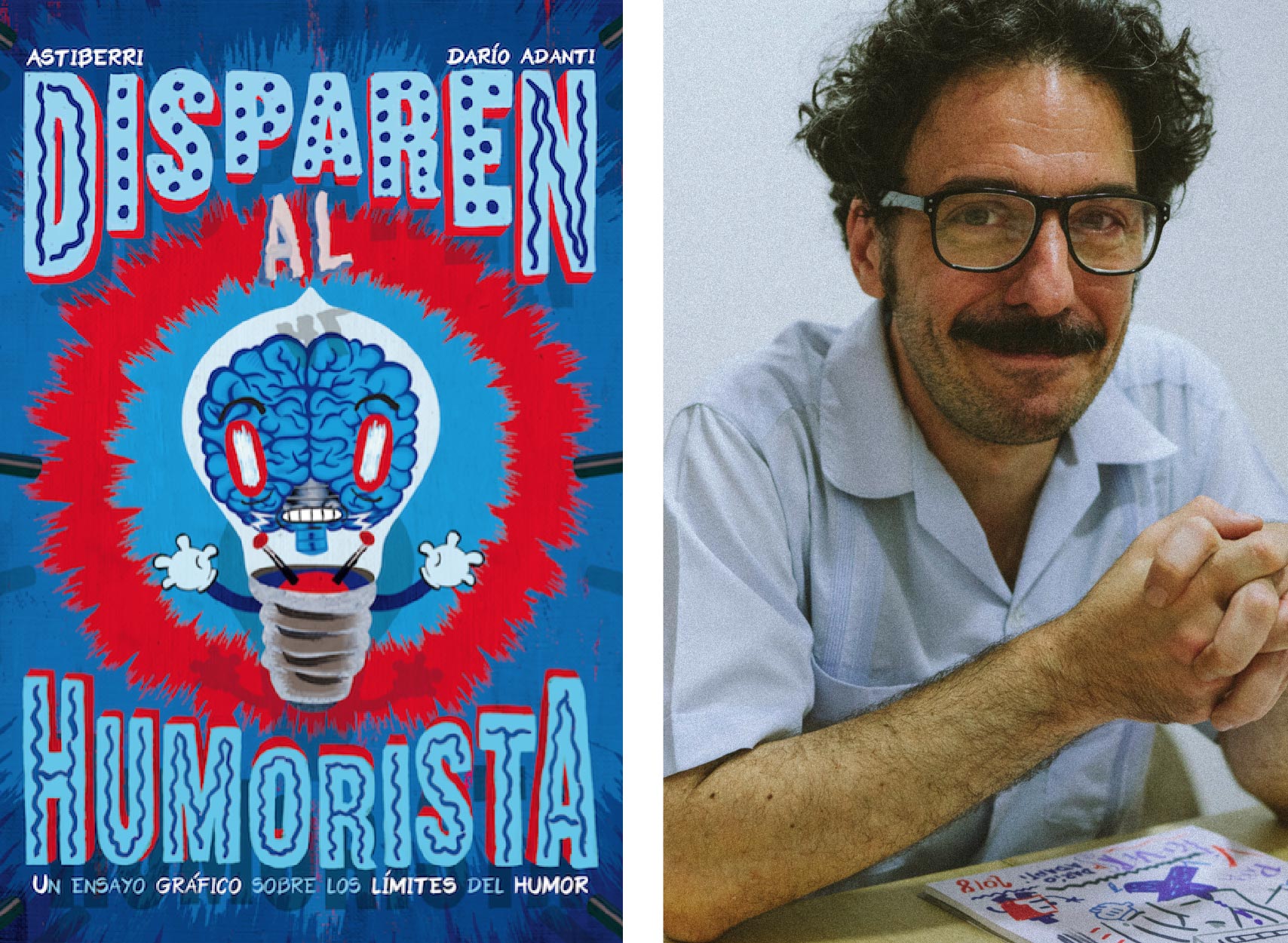 Darío Adanti is an Argentinian cartoonist, writer, humorist, and actor. He is the co-founder and editor of the satirical magazine Mongolia. His cartoons and illustrations have been published in some of the most respectable newspapers from Argentina and Spain, such as El País, Clarín, El Jueves, Página/12, El Porteño, Diario Público, El Mundo, Humor, and Fotogramas.
He is the author of numerous graphic novels, animated short films, TV shows, and radio programs. Since 2014, he acts in the satirical theatrical show "Mongolia el Musical," which he co-authored. Some of his graphic novels are: "La ballena tatuada" (Ed. Camaleón, 1996); "Kolmillo Blanko. Cerebro polar" (2002, Sinsentido); "El Calavera, estar muerto es tonto" (Ediciones De Ponent, 2004); "Toda aquella caspa radioactiva" (Ed. Glenat, 2011).
His most recent graphic novel, "Disparen al Humorista" (Shoot the Comedian), is a graphic essay that delves into the philosophy of comedy and the current obsession to restrict and regulate it. This philosophical and political essay defends the freedom to use humor and satire, currently endangered by the resurgence of puritanism, bigotry, and the suppression of individual liberties.



BELÉN ORTEGA | SPAIN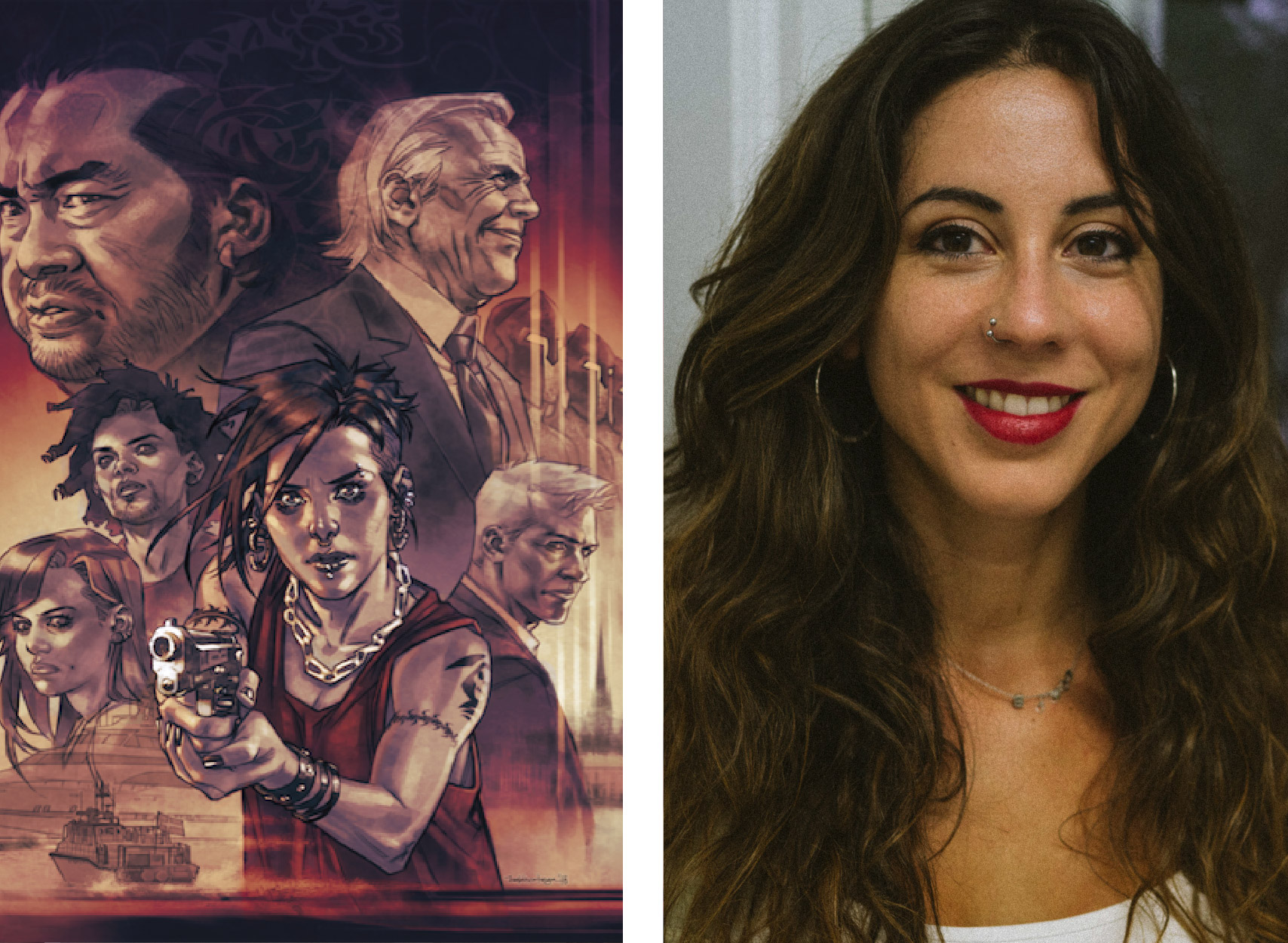 Belén Ortega is a Spaniard comic book artist and illustrator, well known for her Manga style, which has awarded her with "The Best Spanish Illustrator" by Expomanga and "The Best Spanish Manga Award" by Ficomic. She has deepened her knowledge in the Manga genre by studying at the Human Academy in Osaka, Japan.
Ortega has published numerous books, among which there are "Pájaro Indiano" (Norma Editorial), ARTBOOK (Ominiky Ediciones), "Marc Márquez; the story of a dream" (Norma Editorial), "Himawari" (Planeta Cómic), "Blade of the Immortal" (Kanzenban Edition). Most recently, Ortega has worked in the graphic novels "Millenium Saga" (Dupuis and Titan Comics), based on Stieg Larsson's bestseller trilogy. Together with writer Sylvain Runberg, she has created the sequel to the Millennium adventure with a whole series of brand new plotlines. This new trilogy plunges the Millennium world into the most topical issues of today's news: a Wikileaks style thriller.
KEILA VALL DE LA VILLE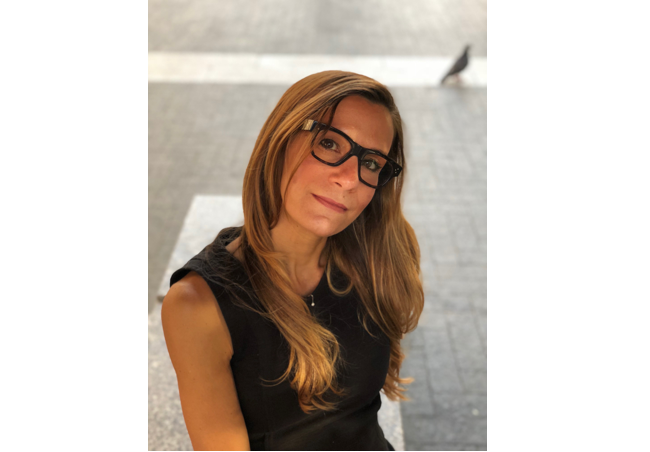 New York based Award Winning Author (Second Place Best Novel, International Latino Book Awards 2018; Finalist Best Fiction Book, Concurso de Autores Inéditos Monteávila Editores 2006). She has published fiction and poetry books. Editor of Venezuelan and continental poetry anthologies. Collaborator of ViceVersa Magazine since 2015 and El Nacional (Caracas) since 2017. Co-founder of the movement "Jamming Poético" (2011 to present, Caracas/New York).Anthropologist (UCV), MA in Political Science (USB), MFA in Creative Writing (NYU), MA in Hispanic Cultural Studies (Columbia University).