Location
The New Work Project
97 North 10th Street, 2A
Brooklyn, NY 11249
Refund policy
Refunds up to 7 days before event
Description
Join ViceVersa Magazine on Thursday, June 28th at The New Work Project for "Bitter Laughter", a series of events that analyze important issues affecting Latin America and Spain through the lens of art.
This year, ViceVersa Magazine is excited to partner with The New Work Project to create Local Editions of Bitter Laughter. The New Work Project is a new design-led, hospitality-driven workspace for the creative industries, located in the former Vice Media building on N 10th St in Williamsburg. Throughout the year, we will showcase New York-based Hispanic artists whose work is an instrument of change.
On this second edition, we will talk with the photographer and curator Lissa Rivera and her partner and muse, BJ Lillis, and with rapper Audry Funk and DJ Loup Rouge. The evening will end with a special performance by Audry Funk and DJ Loup Rouge and refreshments provided by Brooklyn Brewery.
SCHEDULE:
7:00pm Doors open | Refreshments available
7:15pm Enjoy the discussion
9:00pm Concert and mingling
SPECIAL THANKS TO
The New Work Project for hosting us in their beautiful space and our friends at The Cooper Union, Ace Hotel New York, The Consulate General of Spain in New York, Fidelis Care, Brooklyn Brewery, ArteLatAm, and Statewide Hispanic Chamber of Commerce of New Jersey for partnering with us to make this event possible.
ABOUT OUR GUESTS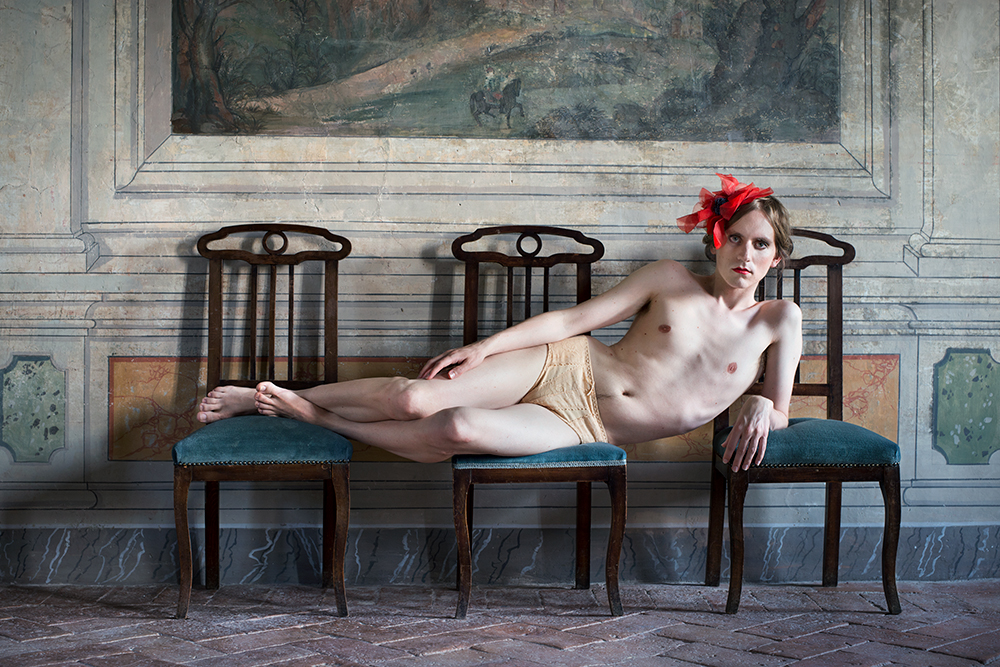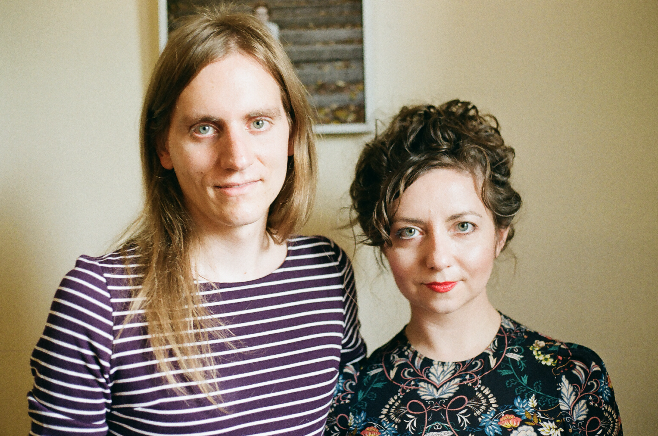 Lissa Rivera is a photographer and curator based in Brooklyn, NY whose work has received multiple grants and honors and been exhibited internationally. Rivera received her MFA from the School of Visual Arts, where she became fascinated with the social history of photography and the evolution of identity, sexuality and gender in relationship to material culture. 'Beautiful Boy,' Rivera's latest project, takes her interest in photography's connection with identity to a personal level, focusing on her domestic partner as muse, BJ Lillis. She also curated the exhibition 'Canon,' by artists Juan Jose Barboza-Gubo and Andrew Mroczek, the first bilingual exhibition to be shown at the Museum of Sex. "Canon is a call to action against the relentless violence the LGBTQ population faces throughout Peruvian culture."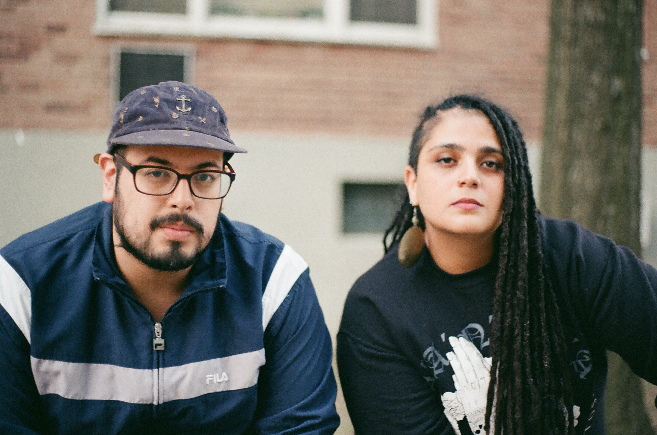 Audry Funk is an independent singer and MC from Mexico. Her music is a mixture of reggae, hip hop, soul and funk. She's part of the collective "Somos Guerreras", one of the most important female collectives within the rap scene in Latin America. She has performed in Chile, Bolivia, El Salvador, Dominican Republic, Ecuador, and New York. Her music breaks down barriers with messages of solidarity, respect, and gender equality. On stage, she's accompanied by Loup Rouge, a turntablist and producer from El Salvador. Like Audry, he has performed throughout Latin America and the United States, competing in various DJ battles and sharing his eclectic musical tastes with his audience. As an active member of "Wana Konciencia Family," he has worked to educate communities in El Salvador about opportunities in music and hip-hop. Audry and Loup Rouge have recently teamed up with their partners to form La Causa NYC, a collective that aims to support various causes in the US and Latin America through music and education.
The interviews will be led by Keila Vall de la Ville, New York-based published author of novels, short stories, and poetry. Keila is a collaborator of ViceVersa Magazine and El Nacional (Caracas). She is the co-founder of the movement "Jamming Poético" (2011 to present, Caracas/New York). Editor of Venezuelan and continental poetry anthologies. Anthropologist with a Major in Cultural Meaning of Landscape (UCV), MA in Political Science (USB), MFA in Creative Writing (NYU), MA in Hispanic Cultural Studies (Columbia University).
ABOUT US
ViceVersa Magazine is a publication that promotes the talent and achievements of the Latino community in the US and around the world. At the core of the magazine is the belief that the Latino community consists of talented, creative and analytical individuals. It is their achievements, their work, their talent, and their stories that are on display in ViceVersa Magazine every week.
The New Work Project is a new design-led, hospitality-driven workspace for the creative industries, conveniently located in the former Vice Media building on N 10th St in Williamsburg. It's a place for like-minded creatives to come together in an environment that is personal and intimate, and designed to inspire, stimulate, promote creativity and facilitate fluid working.