Description
The Bitten By BATS Improv Festival is an all-day improv marathon featuring an amazing lineup! Get tickets to see your favorite group (and discover some new ones), or get a Day Pass so you don't miss any of the action (and for the best value)!
11am - 1:30pm features Phasers on Stun, The Right Now, Larry Dorsey (freestyle rap) and ragtag improv
1:45pm - 4:15pm features The Iron Stage, Secret Improv Society, and Demimonde
4:30pm - 7:30pm features Un-Scripted Theater Company, Improv Playhouse of San Francisco, Killing My Lobster, and The Trifecta
Matinee slots are 2.5 hours long and tickets cost $35, the evening slot is 3 hours long and tickets cost $45. Or, get a day pass and see it all for $100! (Ticket price includes a donation to BATS Improv - fair market value of matinee tickets is $15, FMV of evening is $20, FMV of day pass is $40.)
Don't forget to also snag your ticket for the regular BATS Show at 8pm (and enjoy a 50% concesions discount when you flash your festival wristband)!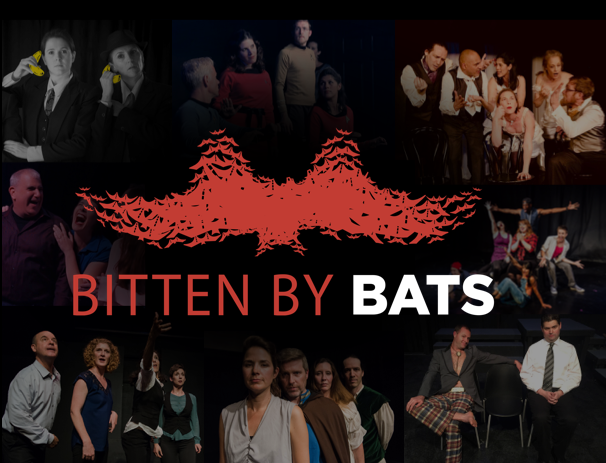 The Bitten By BATS Improv Festival honors the myriad ways in which BATS Improv has helped create, shape, and enrich the SF Bay Area improv scene.
An incredible number of improvisers who have met in the BATS community, when studying at the BATS School of Improv, or when playing with the mainstage BATS Company, have gone on to join other ensembles, create their own groups, and innovate the artform of improvisation.
On Saturday, February 2, 2019, BATS Improv is inviting some of these spontaneous theatre-makers back to the Bayfront to showcase the talent of this amazing community.