Description
Effective storytelling is key to making your case as an artist, arts organization, or creative entrepreneur, and has become even more important in the digital age. When people are in constant communication and everyone has the ability to distribute stories and requests with a push of the button, how will yours stand out? In this workshop we'll focus on the what's, why's, where's and how's of digital storytelling, including: the effective use of data and analytics; new media trends; new media toolkits to boost one's online presence; video storytelling; and social marketing through automation and sequential storytelling, location awareness, and promoting cross-industry collaboration – all in relationship to how you can create the most unique experience to achieve your goals.
Presenter Bios:
Ryan Leighton is the Marketing Director at the Maine Arts Commission. A native of Boothbay Harbor, Maine, Leighton grew up with a healthy dose of colorful fishing culture and tales from the sea. Realizing he might not be cut out for the salty life of lobstering, Leighton attended the University of Maine in Orono to study journalism and advertising. His passion for storytelling and the sea has taken him from reporting in small town coastal newspapers, to writing on the high seas aboard a 19th century whaling ship. Before joining the Arts Commission in January, Leighton recently completed a full length documentary film about walking the Appalachian Trail. In his current position at the Maine Arts Commission, Leighton enjoys marketing the arts through the power of digital storytelling.
Linda Nelson is Assistant Director for the Maine Arts Commission. Linda Nelson was most recently the Producing Artistic Director and founding Executive Director of Opera House Arts at the Stonington Opera House on Deer Isle, ME, founded in 1999 and devoted to the commissioning and year-round programming of original Maine performance. In addition to her 17 years of nonprofit management and theater production, Linda has more than 30 years of experience in the media industry as reporter, writer, editor, and new media pioneer and designer; and in the technology industry as a Chief Information Officer and CEO. Prior to relocating to Stonington year-round, Linda worked for 13 years for the Village Voice newspaper, the nation's largest and most acclaimed alternative newsweekly. While there she was responsible for the start-up of the Voice's new media business division (www.villagevoice.com). From 2001-2003 she was the News Editor for the Island Ad-Vantages newspaper, based in Stonington, for which she also designed the corporate website (www.penobscotbaypress.com). Her business experience as a CEO includes: strategic planning; facilities management; budgeting; organizational development; and operational start-ups. A Bowdoin College graduate and Leadership Maine alum, Linda is a classically trained musician and freelance writer and book editor whose fiction, poetry, and criticism have appeared in anthologies and periodicals.
Event Sponsor: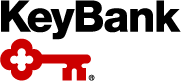 Media Sponsor:

Small Business Waterville is presented by the Mid-Maine Chamber of Commerce, TOCmedia, Waterville Main Street, Waterville Creates!, and Waterville Public Library.