Description
Bits, Bites & Beats
An exclusive event at the side of Web Summit in Lisbon on 7 Nov 2017.
This is an intimate gathering of investors, A-list companies and selected startups, collecting after an inspiring day at the Web Summit to exchange ideas, connect, network over drinks.
What you can expect
Apart from meeting movers and shakers from many countries you will have a chance to see a brain-connected car (really), get inspired by Big Wave Surfer Garrett McNamara (yes, the one with the 100ft World Record Wave), get newest insights from some very experienced speakers or learn some legal hacks. And obviously you can charge your phone and find a place for a one-on-one conversation.
All in the relaxed atmosphere under the arcades of the unique Academy of Sciences. With some food, drinks and peppy DJ beats.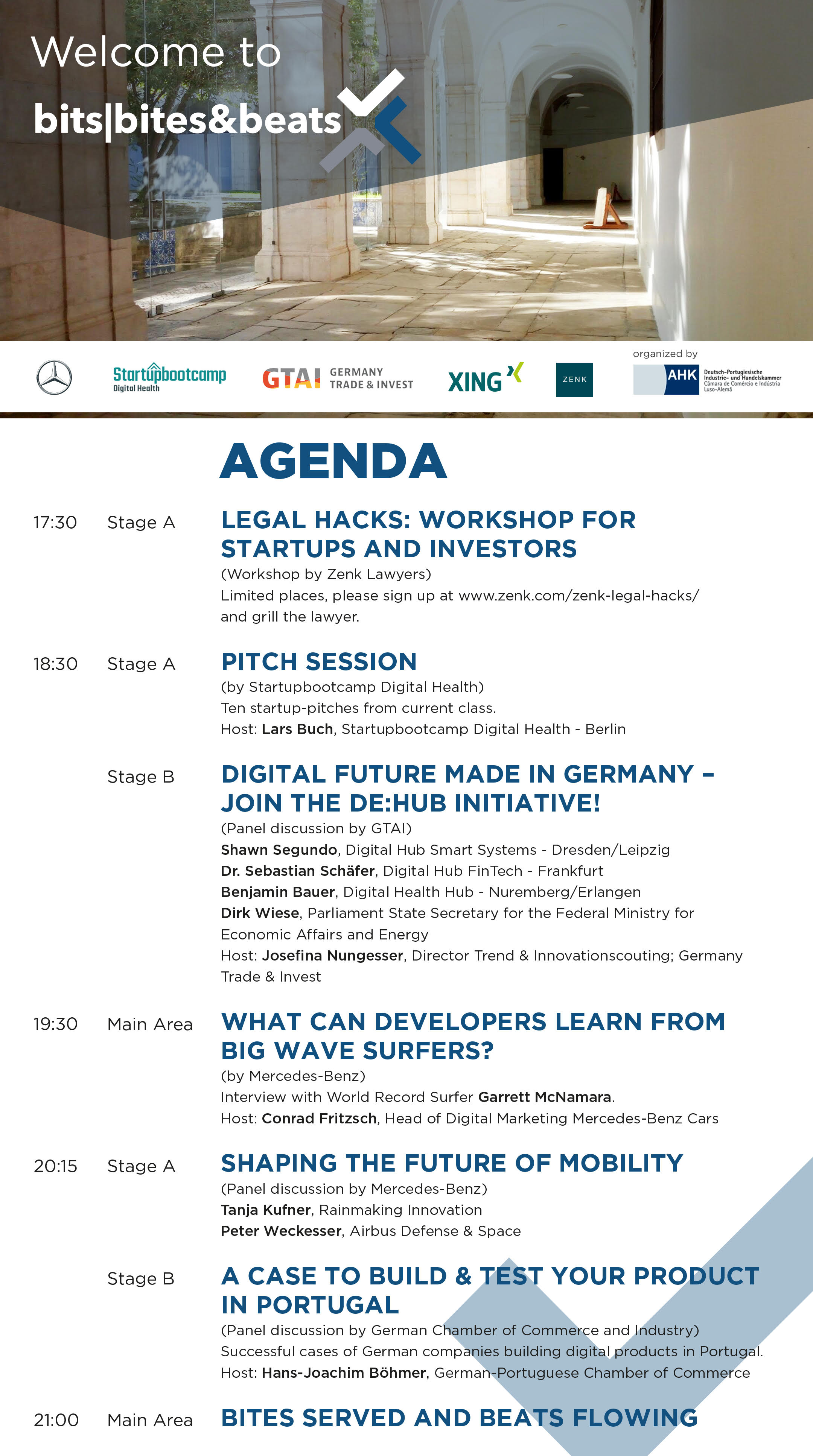 Registration
This event is free but invitation only. If you didn't receive an invitation from one of the partners please get in touch with us through guido-radel@ccila-portugal.com.






Please note: By registering to this event you agree that your registration data is being passed on to the inviting organization.