Description
Networking is the cornerstone of finding profitable business connections. Why do even the most seasoned professionals hate it? Because they don't know how to find the best connections, or how to turn them into profitable and enjoyable relationships. Rob Thomas, the Principal of Rob Thomas CT and the creator of the Rob Thomas Method (RTM) of Networking, does!
What makes Rob Thomas's unique methodology so different? His strategy gives professionals a new perspective on how to use the Who, What and Where of networking to cultivate business. How? First: it's about identifying your best prospects. Second: having warm, strategically focused conversations. Third: by holding those meeting in places that represent the heartbeat of America. (You might be surprised!)
---
ABOUT THE PRESENTER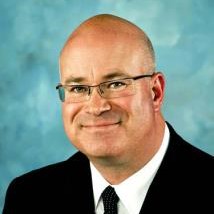 Rob Thomas, Principal & Creator of the RTM Method of Networking, Rob Thomas CT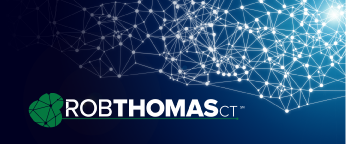 Rob Thomas is a successful business development consultant. His proprietary RTM business development and relationship management method has been time-tested over his 20-year career of growing business, managing accounts and territories, and consulting with companies that include: PepsiCo, Verizon Wireless, Iron Mountain, Aflac, Key Bank and non-profits such as the Greater New Haven Chamber of Commerce.

A graduate of Ithaca College, Rob is a passionate, civic-minded member of the community. He is passionate about fostering relationships and fundraising. He is an Eagle Scout, a member of the Masonic Lodge and a former member and president of the Milford Rotary.
rob@robthomasct.com | 203.641.1714
---
ABOUT THE SERIES
Part of our Bite-Sized Business Seminar Series -- a FREE Lunch & Learn series brought to you by The Milford Bank, Stratford Chamber of Commerce and Subway HQ. Enjoy a bite to eat and learn about Business Marketing & Finance topics. Space is limited. Please RSVP to guarantee a spot.
Connect with The Milford Bank to hear about future events and seminars!

Facebook | Twitter | Instagram | LinkedIn | Subscribe to eNews
---
FAQs
Where can I contact the organizer with any questions?
Contact Rebecca Tudor at The Milford Bank at rtudor@milfordbank.com or 203-783-5789