About this Event

THE STORY - Set in current Brisbane, Australia. A world where supernaturals have de-evolved and have become more humanized to integrate within the human dominated world. They have forgotten their true nature and lost all their strengths and instincts. There are only a few who have not forgotten...they hide in the shadows, their intent unknown. On this night, Adron, the young werewolf, while searching for his missing brother is unwittingly thrown into a world where war has begun between the supernaturals and the humans.
It begins at Bite Club.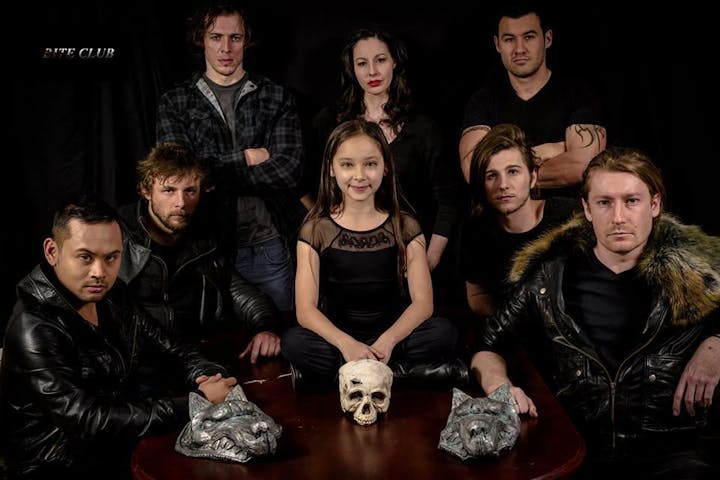 After a LONG post production, lots of blood, sweat and tears and two tragedies we are extremely relieved to have a film to show you. It's been a difficult journey and we hope you will come along and celebrate our film and honour our fallen brothers.
It's going to be a fantastic night! Since it's the day after Halloween we encourage everyone to dress up!! There will be giveaways for best costumes!! There will also be photo opportunities in the foyer before and after the screening, merchandise for sale (ALL profits of the merch sold will be donated to Black Dog Institute). Our MCs for the night will be hosted by the wonderful Tim Alexander and Martin Reyes.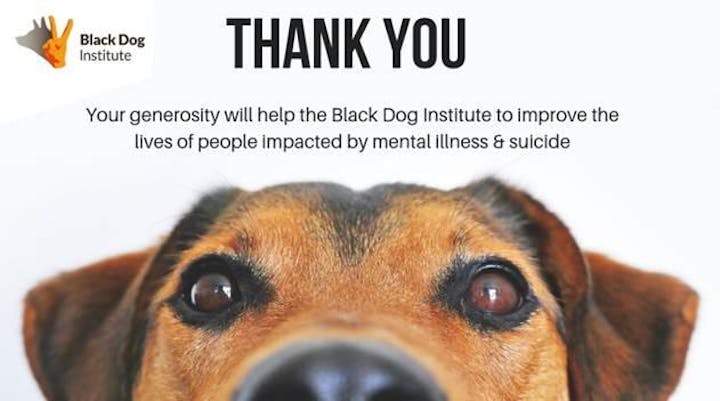 Our program will begin with a tribute to our fallen brothers Brian Antonenko and Benjamin Wood, including a special video of the boys, followed by the main film and finished off with a bonus behind the scenes video which includes cast and crew interviews, a peek into the making of the film and gag reel.
Please arrive early to avoid disappointment. Film will commence at 7.30pm SHARP.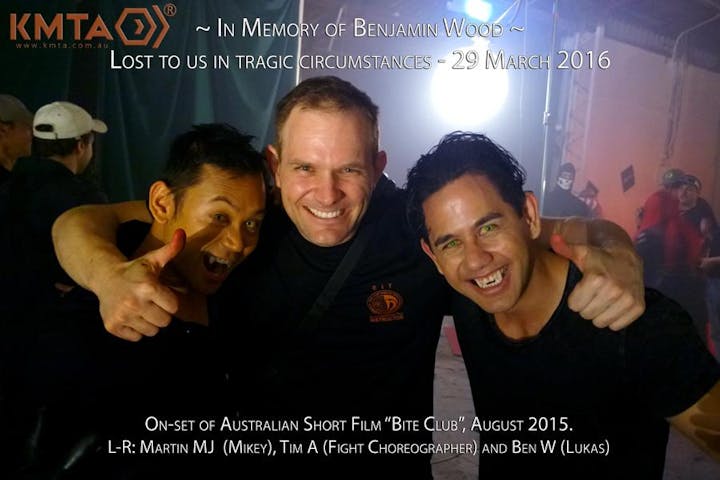 Please have a copy of your ticket (print or digital) and I.D (if applicable) available on the night to avoid delays. Make your way to the designated table to scan your ticket when you arrive.
Dress code : Red Carpet, Smart casual, Cosplay, Cocktail! We love zany outfits! There will be giveaways for best costumes! Remember no weapons/fake or real, dripping fake blood etc. Please be mindful of other patrons and respect the venue. For those sensitive to flashing lights please take precaution before purchasing a ticket.
IMPORTANT: Due to the nature of the film's content, this event is STRICTLY for persons over the age of 15.
No refunds. Any cancellations please contact organizer. Limited seats available.
FOR TRAVEL BY CAR - Best parking for the cinema is the Level 2 Red (near Myer) or Basement (Blue Level 1) car park near the Concierge Lounge, access via Hamilton Road or the Outdoor car park near dining precinct access via Gympie Road. Valet parking is also available before 6:00pm everyday. Carparking is also free if you enter the carpark after 5:30pm and exit by 6am next day.
FOR TRAVEL BY PUBLIC TRANSPORT - North Brisbane bus interchange is located at Westfield Chermside. Nearest train station is Virginia, with regular bus shuttles to Westfield Chermside.
WATCH OUR TRAILER HERE! https://youtu.be/fK8S9frjcPY