Event Information
Location
8th Floor, Symphony Square, Menara Symphony, PJ
No.5 Jalan Professor Khoo Kay Kim
Petaling Jaya, Selangor 46200
Malaysia
Learn how to send and receive Bitcoin as quick as 1 second.
About this event
If you have completely zero knowledge about Bitcoin, please attend the monthly free Bitcoin talk on March 4 first. Then attend this one.
Coz in this one, you will learn:
- Why Bitcoin transactions are traditionally slow (average 10 minutes per transaction)
- What the Bitcoin Lightning Network is
- How Bitcoin Lightning Network delivers quicker transactions
- Who is building and maintaining it.
- Hands-on How You Can Use the Bitcoin Lightning Network
Also, one of our passionate community members, Adam Mashrique will be sharing a product review of cryptocurrency hardware wallets.
Q&A
Who is this event for?
This event is for people who have attended BitcoinMalaysia events before and would like to advance their knowledge, use & adopt cryptocurrencies and blockchain technology responsibly.
It is designed to be easy to understand.
This event is free to attend. However, please exercise courtesy by turning up or inform if you cannot attend.
Why is it free?
We believe that there is a lot of basic knowledge that needs to be free.
For example:
- How to know whether someone is trying to scam you.
- How to use a digital asset wallet
- How to store digital assets safely
- Not your keys; not your coins.
That is why we are pulling together resources from the industry to deliver free public education.
So that there will be greater maturity.
We need more Malaysians to feel safe to explore cryptocurrencies and blockchain technology so that they can be ready to take on the jobs of the future and the Internet of Money.
Who is BitcoinMalaysia?
BitcoinMalaysia started out as a simple blog in 2012 that eventually grew to become the largest cryptocommunity platform in Malaysia to-date.
Our aim is to help raise the awareness of Bitcoin, cryptocurrencies and blockchain technology - a space which is filled with lots of noise, fear, uncertainty, and doubt (FUD).
Our goal is to spur the actual adoption of cryptocurrencies and blockchain technology in Malaysia so that more people can appreciate, experience and gain the benefits of being a first-adopter of what might be the largest technological revolution since the Internet.
Venue
8th floor, Symphony Square, Petaling Jaya
https://goo.gl/maps/HvUusEYLze5HNred8
Agenda
7.00pm Arrival & Registration
7.30pm BitcoinMalaysia Opening Remarks
7.40pm Lightning Network
8.30pm Hardware Wallets
9.20pm BitcoinMalaysia Closing Remarks
9.30pm End Event
Till Late Teh Tarik Session
Event Organiser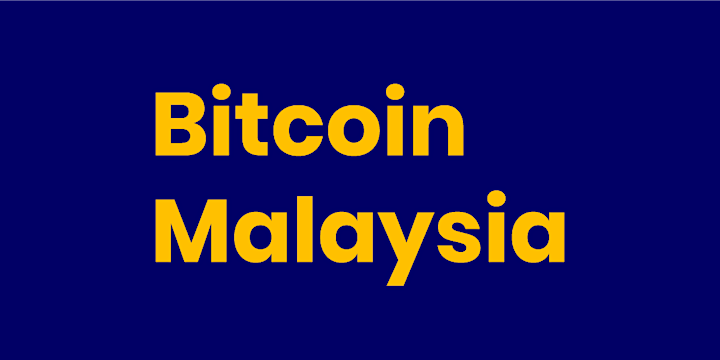 Date and time
Location
8th Floor, Symphony Square, Menara Symphony, PJ
No.5 Jalan Professor Khoo Kay Kim
Petaling Jaya, Selangor 46200
Malaysia