Description
Creativity Explored is pleased to present Bitchin', a dog-themed exhibition for humans and dogs. In homage to San Franciscans' appreciation for their pets, the exhibition includes original portraits 'good dogs' by over two dozen CE artists.
Heartwarming and eclectic, Bitchin' invites viewers to reflect on companionship and the joyful relationship between our species as we live our best "pug life." The show acts as a celebration of the bond between species and ultimately a reflection around the artistic representation of canines, their stories, breeds, and personalities. Through original drawings, paintings, and sculptures Bitchin' provides a platform for dogs to steal the show.
Part of the gallery will be transformed into a dog's eye-level exhibition about some favorite canine things. Because dogs love art, food, humans, (and butts) and we do too. Free treats for canine patrons graciously provided by Jeffrey's Natural Pet Foods.
Throughout the exhibition Creativity Explored will host two Raise the Woof Adoption Days with Family Dog Rescue and Muttville Senior Dog Rescue, local nonprofit shelters uniting dogs with forever homes. In celebration of the exhibition, Creativity Explored is partnering with Bark Magazine to promote and host related programming, including The Artist's Best Friend: Dogs, Companionship & Inspiration, a unique panel discussion about the role of dogs and companionship in the arts with panel moderator Cameron Woo, co-founder and publisher of Bark Magazine.
Creativity Explored will be hosting a satellite exhibition of Bitchin' at the Humane Society of Silicon Valley Animal Community Center from May 13 to June 29, 2019. The exhibition will be open during regular business hours. Click here for more details.

Curated by Cléa Massiani

Image above: Untitled (Three Dogs) by Zachary Adams, 2015 © Creativity Explored Licensing, LLC, mixed media on paper, 15 x 14.75 inches
To see all related programming for Bitchin' please click here.
Be sure you're subscribed to our email list to get the full scoop!
---
Opening Reception - Dogs Welcome!
Thursday, May 9, 2019
7:00 pm to 9:00 pm
Donor Preview*

6:00 pm to 7:00 pm

*To become a donor, click here.
Music by Resident DJ Sergio Fedasz (Go BANG!, San Francisco)
FREE parking available during the opening reception at Mission Dolores Church (enter on Church Street) from 6:00 pm to 9:00 pm.
---
Cultural Partners: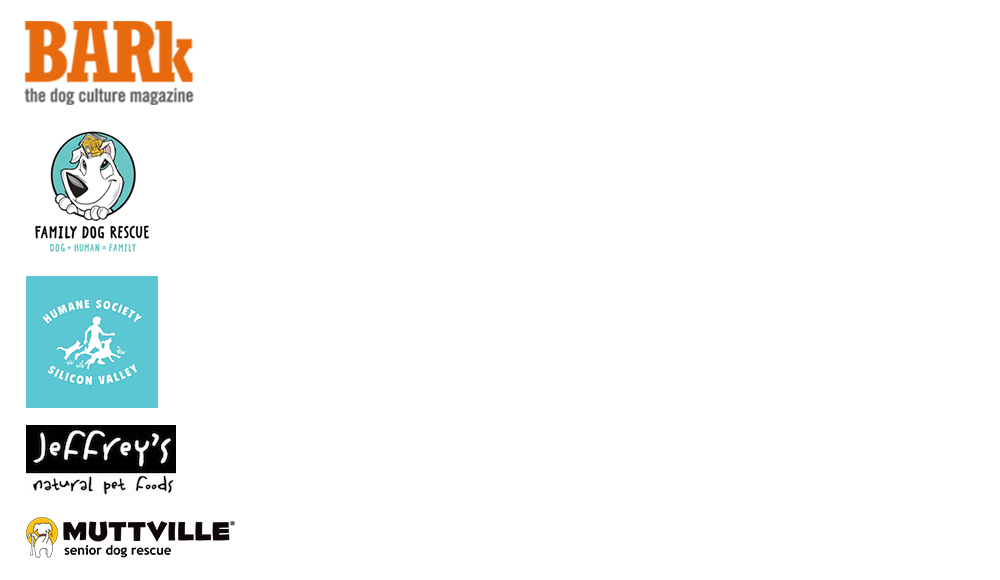 ---

About Creativity Explored
For the past 36 years, Creativity Explored has given artists with developmental disabilities the means to create and share their work with the community, celebrating the power of art to change lives. Located in the vibrant cultural and dining corridor that crosses San Francisco's Mission District, Creativity Explored provides a supportive studio environment, including individualized instruction from mentoring artists, quality supplies, and professional opportunities to exhibit and sell their art. The organization establishes these artists' work as an emerging and increasingly important contribution to the contemporary art world.
Founded by Florence and Elias Katz in 1983, Creativity Explored has expanded to two locations: the main gallery and studio on 16th Street in San Francisco's Mission District, and a second studio in nearby Potrero Hill. Gallery programming now includes five exhibitions per year, with more than 10,000 people visiting the gallery and studio annually.
Over the years, the organization's innovative and respected programs, structure and culture have been recognized as a model worldwide in the field of art and disability. In addition to the studios, exhibitions and gallery sales, Creativity Explored has developed a licensing division, working with the likes of affordable modern furnishing company CB2, Google, and fashion house COMMES de GARÇONS; and providing art services for several properties, including BRIDGE Housing (affordable housing), Mercy Housing (affordable housing), Chinatown Community Development Center, and Avalon Mission Bay (upscale apartment community).
Creativity Explored
3245 16th Street
San Francisco, CA 94103
www.creativityexplored.org
info@creativityexplored.org
Instagram: @creativityexplored
Gallery Hours
Monday - Friday from 10:00 AM to 5:00 PM
Thursday from 10:00 AM to 7:00 PM
Saturday from 12:00 PM to 5:00 PM
Sign up for the Creativity Explored email list to find out about special events, exhibitions, and studio happenings!