About this event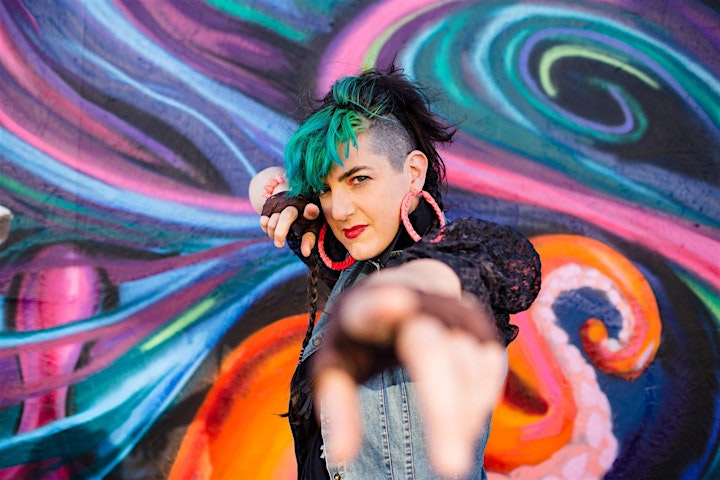 BITCH
Website / Facebook / Instagram / Spotify
Bitch is a straight-up, real, fearless performer." – Ani Difranco
Glide Magazine calls single "Easy Target," "subtly electrifying."
"Bitchcraft is poppy and poetic and will put her on the map for new audiences to discover." – Brooklyn Vegan
Bitch makes witchy poet pop. She does it with violins and synthesizers, and the songs she writes are spectral, heartbreaking, political, and beautiful. The longstanding queer music icon has been performing for over 20 years. Bitch first achieved notoriety as one half of the queer folk duo Bitch & Animal. The band went on to tour with Ani DiFranco, whom they met while playing a gig at a pizza shop in Provincetown. In the mid 2000s, Bitch went solo, and shared stages with the Indigo Girls, acted in the John Cameron Mitchell film Shortbus, and licensed some songs to The L Word. Eight years ago, she began to piece together Bitchcraft, her latest record. The resulting album is one that makes you think and makes you dance. It was recorded in LA, Austin, Provincetown, and Boston. Full of violins, synths, and huge vocals, the record is neon pink and in your face. It's Joni Mitchell set to a click track; it's queer Cyndi Lauper and will hex you with its brilliance.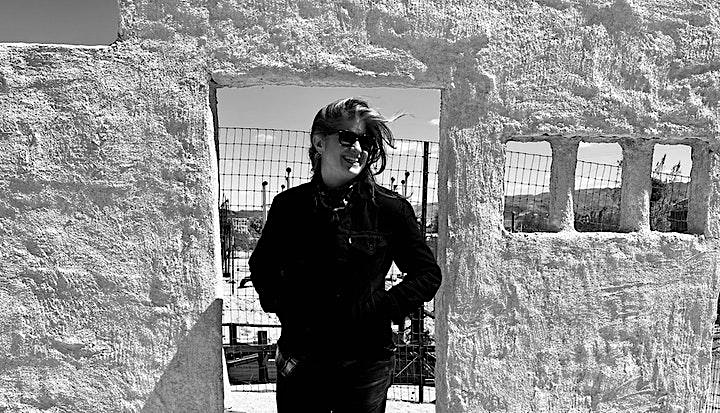 Katie Cash
Website / Facebook/ Instagram / Bandcamp / Spotify
Bay Area-bred singer-songwriter-guitarist Katie Cash writes personally charged, emotion-packed songs and performs them with a passionate urgency that marks her as a uniquely compelling artist. Cash's commanding songcraft, expressive vocals and bracing guitar work make her debut solo album Gift Horse a rousing collection that showcases her pointed songwriting and the edgy musical sensibility that's been honed by extensive roadwork and onstage experience.
COVID-19 INFORMATION For our indoor shows only: Proof of vaccination is required for entry. Per the county of Alameda, masks will be required regardless of vaccination status while attending events at the Ivy Room. We appreciate everyone's participation in helping us safely enjoy live shows again.
+Policy subject to change. Please check our website for updated information.
Accepted forms of proof of vaccination:
-Vaccination Record Card
-CA state QR code: https://myvaccinerecord.cdph.ca.gov/
-Picture of vaccination card that matches ID